LSU has potentially lethal group of receivers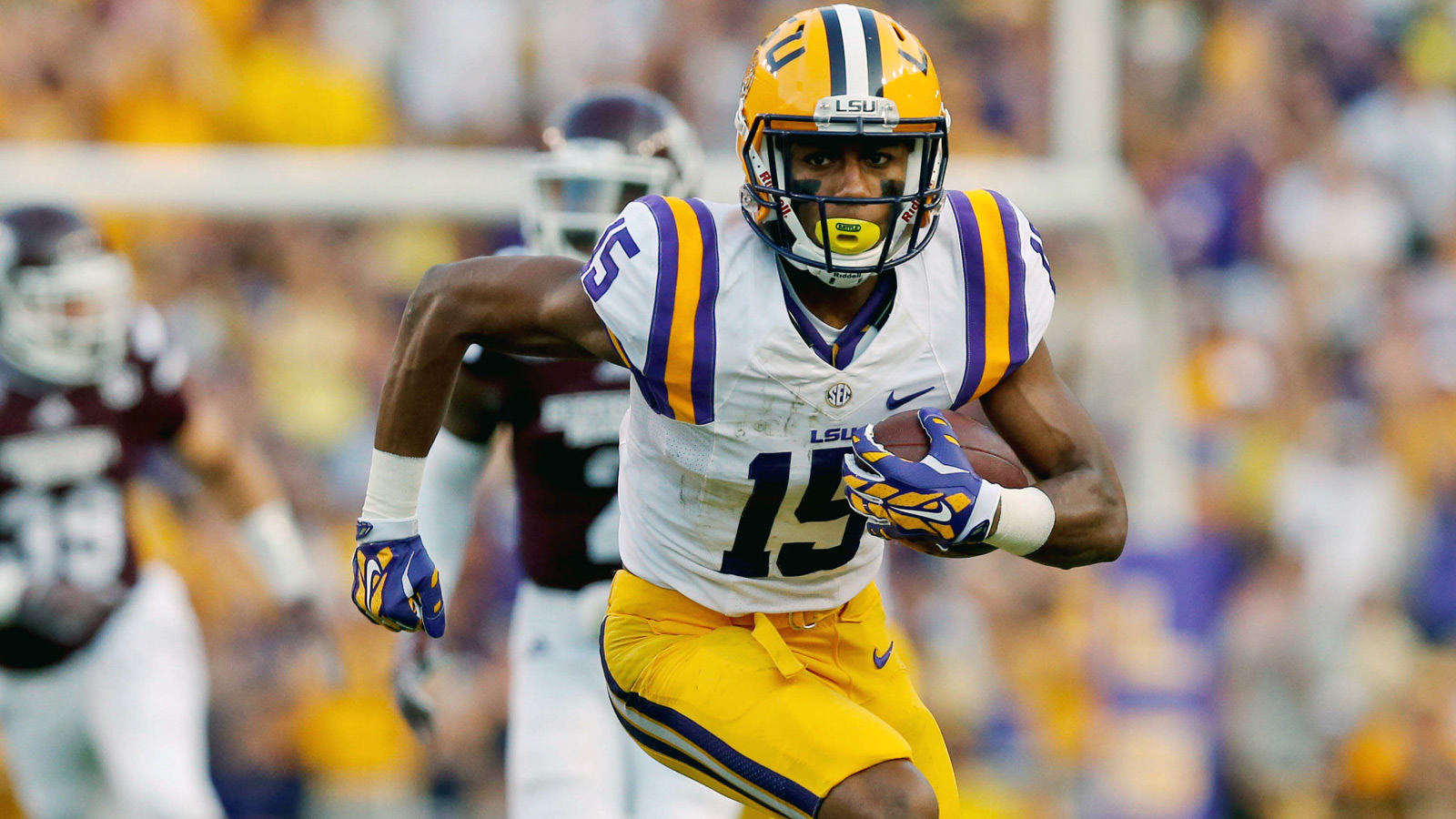 Quarterback Brandon Harris will have plenty of shiny, exciting toys to play with this season.
The young wide receiver corps for LSU is exceptionally talented. There's a wide range of diversity when it comes to the different types of pass-catchers Harris and head coach Les Miles has to their disposal. As a result, the Tigers figure to make life miserable for opposing defensive backs in 2015.
On Miles' weekly radio show Wednesday night (per Jerit Roser of NOLA.com), the head coach was simply gushing over his talent at the position, calling the receiver group "better than its been by 10-fold."
A trio of sophomores in Malachi Dupre, D.J. Chark and John Diarse will man the "X" position. Dupre was a former Scout.com 5-star recruit, and had a solid freshman campaign in which he caught 14 balls for 318 yards and five touchdowns in a reserve role. Now sitting atop the depth chart, he's primed for a big sophomore year.
"Malachi Dupre is so much more talented than he was coming into last year," said Miles. "He's faster, more ability to cut on a dime, more ability to go up and get balls, a really, really talented ball-skilled receiver. No question that he'll have a great, great year."
Diarse is a bigger option on the perimeter, and Chark is a physical presence with some ability. Starting opposite of Dupre, Travin Dural is the best deep-threat option on the team. He led the team a season ago in receptions (37), touchdown receptions (7) and receiving yards (758). Miles said, "[Dural] will make a number of big plays throughout the season." The Louisiana native even saved a woman trapped in her toppled car this offseason.
Additionally, the Tigers field youngsters in the form of Trey Quinn and Tyron Johnson. Both should contribute this year in some capacity.
The shocking thing is the amount of youth from within this group. Dural is the elder statesman as a junior. Dupre, Quinn, Diarse , and Chark are all sophomores, and Johnson is a freshman.
It's a group which should continue to get steadily better each and every week. With a number of these athletes highly recruited, the upside is considerable. This offense could be particularly deadly down the line in the future, especially considering LSU's starting signal-caller is also a sophomore, as is its top-two running backs and its starting fullback.
I didnt make it this far to say I made it this far

— Malachi Dupre (@MalachiDupre) September 3, 2015