ACC Notebook: Syracuse is 3-0 with Fournette to go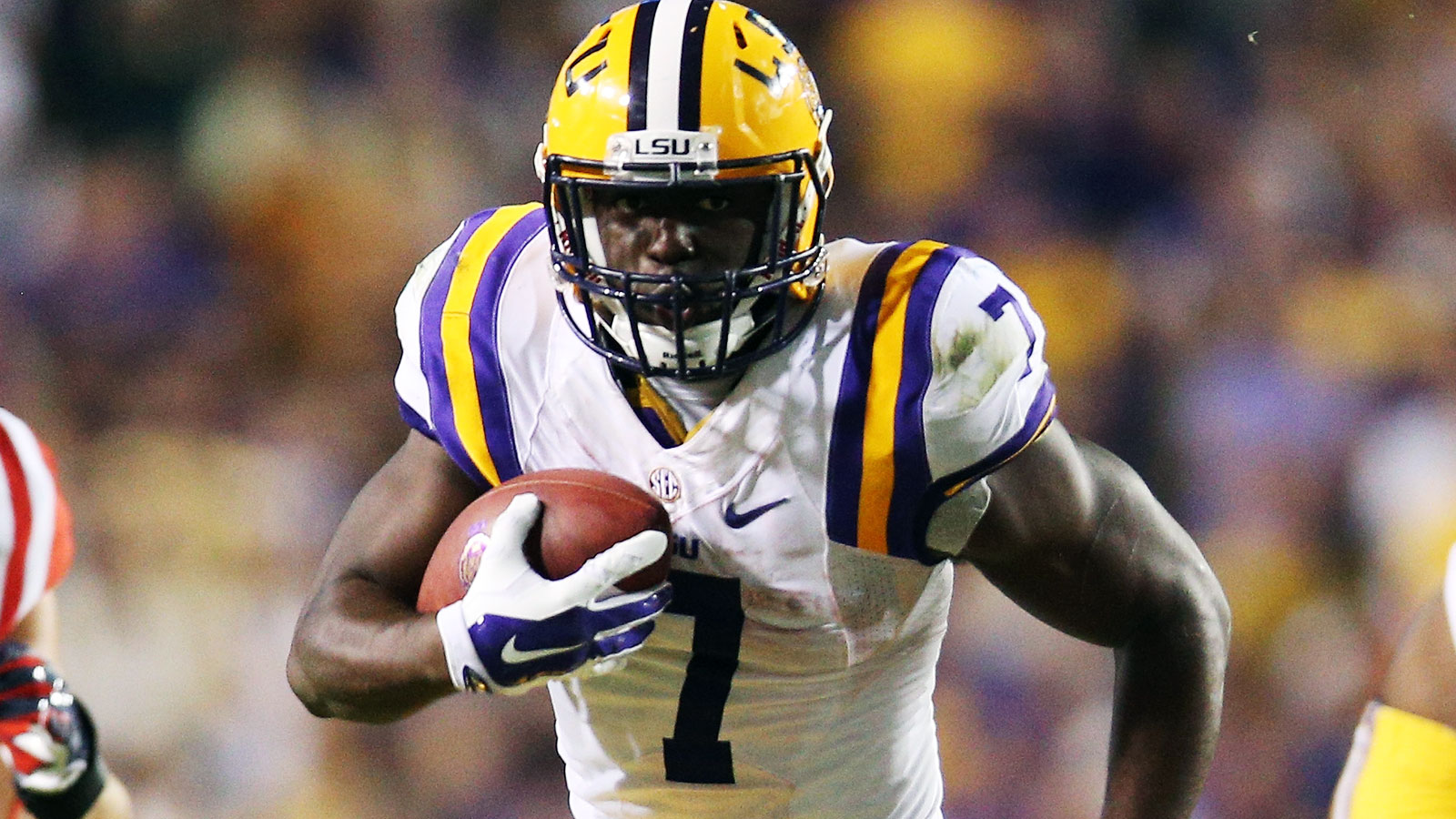 The spirits are high in the northern most region of the ACC this week. Somehow Syracuse continues to spin nightmare scenarios into sweet dreams, a trend the undefeated Orange hope continues this Saturday when they playhost to Leonard Fournette and No. 8 LSU (2-0, 2-0 SEC) at noon ET.
The Orange overcame yet another quarterback injury this weekend to pull out a 30-27 OT victory over a pesky Central Michigan team, upping their record to 3-0 for the first time 24 years. Now the question is: Will Syracuse's momentum carry over when Heisman hopeful Fournette and the Tigers come to New York for the first time since 1942 when they played Fordham?
Fournette was the star of the weekend as he ran through and by defenders to rack up 228 rushing yards and three TDs during the Tigers' 45-21 victory over then-ranked No. 18 Auburn (2-1, 0-1).
Though it's extremely tempting to look ahead and wonder/fantasize if maybe Syracuse has a surprise in store for Les Miles and his Bayou Bengals, Orange coach Scott Shafer is not ready to gloss over his team's 3-0 start.
"We found a way to win," Shafer said. "… We're 3-0 and it's been 24 years since we've been 3-0, so let's not twist it or turn it and give these kids credit."
In a year where just reaching .500 would be considered a big improvement, the Orange, despite losing star quarterback Terrel Hunt in Week 1 and having his backup knocked out of the game two weeks later, have reached last year's win total before the calendar has reached October.
On Saturday, Syracuse managed to hold off Central Michigan and hold on to an overtime victory. In the game, Hunt's backup, freshman Eric Dungey, was knocked out of the game in the second quarter after taking a helmet-to-helmet hit.
So after three weeks of college football the Orange are perfect beating Rhode Island (47-0), Wake Forest (30-17) and Central Michigan. And if you think it matters that their first three opponents can be found somewhere in the cupcake aisle of the college football world, you'd better think again.
"I'm very proud of them," Shafer said after the game. "It's the first time here at Syracuse that we've done this in 24 years being 3-0.
"It wasn't pretty. We have a lot of things to work on, but at the end of the day 1991 was a long time ago and to be 3-0, I'm extremely proud of these coaches and kids for finding a way to win a game that was difficult."
Dungey led Syracuse to a 17-3 lead in the second quarter against Central Michigan, completing three of his six pass attempts for 93 yards and one touchdown, while rushing four times for 50 yards before he was forced to leave the game.
The Orange turned to Austin Wilson and Zack Mahoney, backups to the backup, to get the offense back up and running again, but had limited success as Syracuse would only reach the end zone one more time in regulation.
Wilson connected on four of his seven pass attempts for 49 yards, one touchdown and one interception, while Mahoney went 4 for 4 for 19 yards as the Chippewas rallied.
However, unlike so many times last season, Syracuse found a way to win. The defense came up with a big stop when it needed it most, while running back Jordan Fredericks rumbled into the end zone from four yards out to cement its 3-0 status.
No coasting for Georgia Tech as it heads into showdown with Duke
Georgia Tech's dreams of a College Football Playoff appearance took a big hit on Saturday when the Yellow Jackets fell 30-22 to Notre Dame. If they are not careful their hopes of repeating as Coastal Division champions could be next.
This Saturday, Georgia Tech (2-1, 0-0), who slid from No. 14 to No. 20 in the latest AP Poll, will travel to Durham to play a Duke (2-1, 0-0). The Blue Devils also have their eyes on a division title and are looking to wash a 19-10 loss to No. 17 Northwestern out of its mouth.
Georgia Tech coach Paul Johnson is hoping that the loss to the sixth-ranked Fighting Irish will reinforce what his coaches have been teaching at practice and better prepare his players for future big-stage contests such as this Saturday's date with the Blue Devils.
"Sometimes when you're winning and you're winning big, you hear the corrections and you hear people talking, but it doesn't register. Sometimes it has to take one of these (losses) to register," Johnson said. "We've got a lot of really young guys, especially the skill guys offensively. The first two weeks we played teams that were out-matched. We jumped on them. Those guys would fly around and have some fun.
"(Against Notre Dame), their eyes got real big, especially from the start. They struggled a little bit with going the wrong way, falling down, man coverage, just kind of running and stopping, all those things that young guys do sometimes."