Can will LSU find touches for four talented running backs?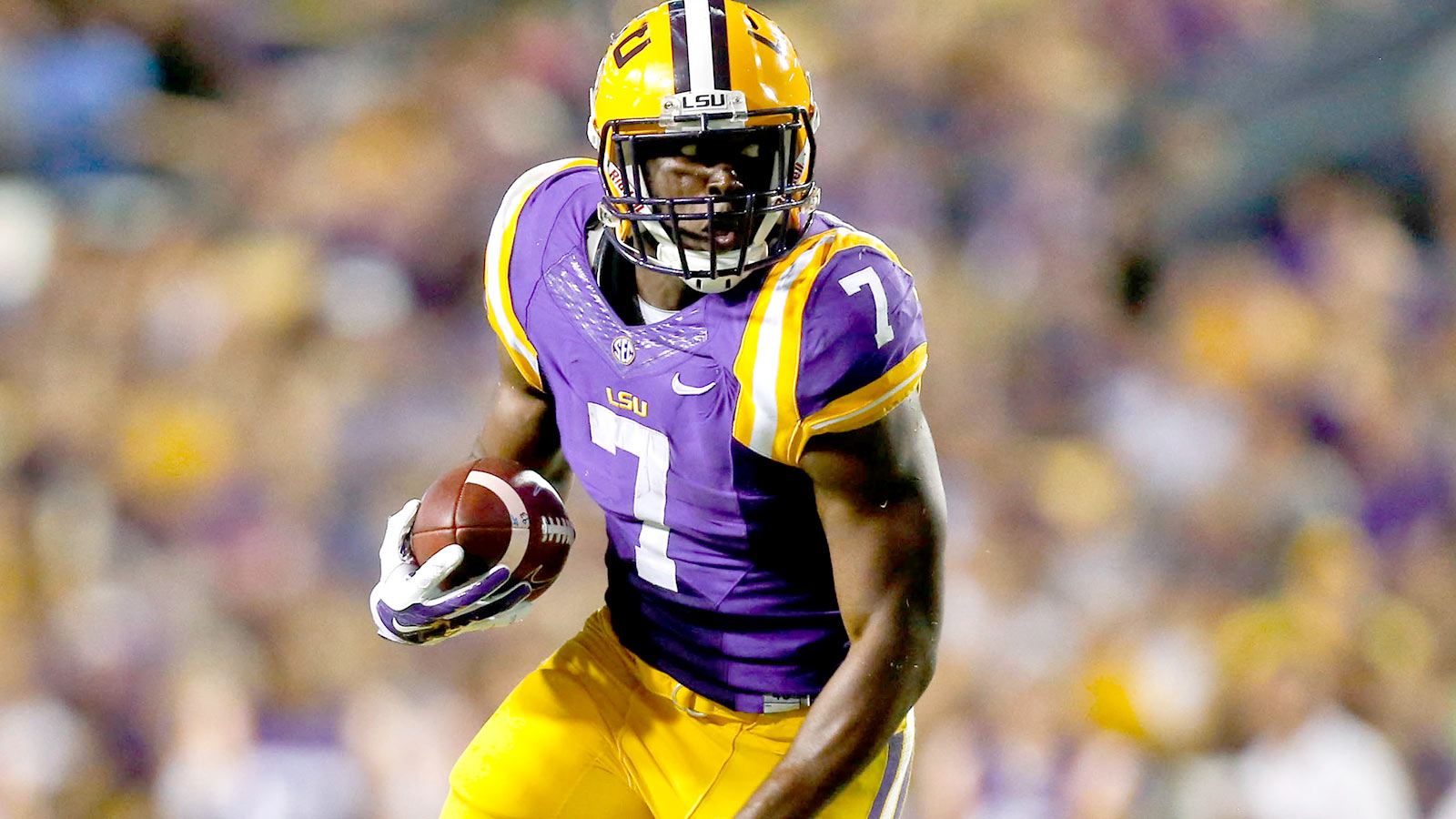 Is there such a thing as too many running backs? The answer is no in the SEC, as a strength can quickly turn into a weakness if a player or two goes down to injury while running through a rugged conference slate. That being said, Les Miles is currently pondering how to manage his stable of running backs this season.
Leonard Fournette is the star of the team and with Darrel Williams backing him up, LSU has one of the best one-two sophomore running back combos in the nation. In addition to those two, talented freshmen Derrius Guice and Nicholas Brossette and proving too good to get off the field this fall and both expect to see the field this season.
Miles was recently asked about the potential of redshirting either of his two freshman backs.
"I've got to be real honest with you. I could never say that right now," Miles said to The Advertiser. "Not as well as they (Guice and Brossette) are playing, and the length of the season. You have to have guys ready to play."
It's conceivable the team uses all four backs, as only just last season the Tigers divvied up the carries between Fournette, Williams and seniors Terrence Magee and Kenny Hilliard. The way the position group has been impressing this spring, LSU may keep with the four-back system.
"He made a couple of very nice cuts today," Miles said Friday of Fournette. "I think he's really kind of rounding into shape if you will. I think the heat's good for him – leans him up some. I think he's doing well. I'm very impressed with Darrel Williams. And I hate to say this, but Nick Brossette and Derrius Guice, those are guys who can play football. Those are guys that can go to the field and play. They're physical, good at ball security, and they're bright as whips. I'm excited about the group."
Don't be too surprised if LSU decides not to redshirt one of their freshman and plays out the season running all their backs. The offense will likely be facing multiple eight-man boxes this fall and Miles' history suggests he's just going to run right at them. He'll certainly have the ammunition to do so this fall.
(h/t The Advertiser)