WATCH: An emotional Miles receives game ball from team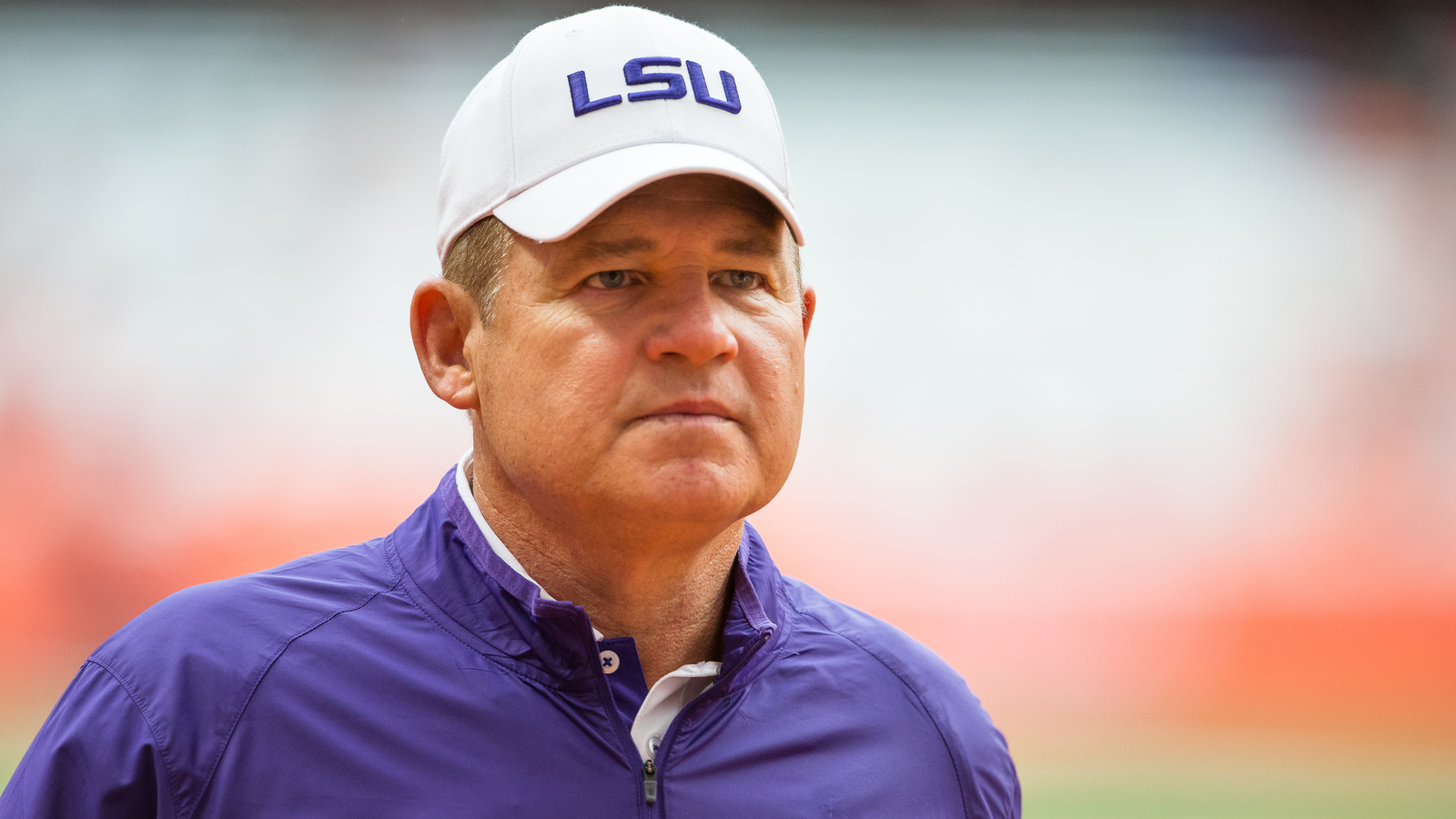 The last month has been a complete whirlwind for Les Miles and the LSU Tigers.
At one point, the team was undefeated — sitting at No. 2 in the College Football Playoff standings. Then, a three-game losing streak brought into question as to whether Miles would be fired or not. Publicly bandied about by virtually everyone, it appeared as if Miles was preparing to be jettisoned from his post.
However, a 19-7 victory over Texas A&M this past weekend helped matters considerably. Miles will return as the head coach of the Tigers' program, and life will proceed on in Baton Rouge.
After the game, quarterback Brandon Harris offered some pleasantries towards his head coach. The game ball was offered up to Miles — whom appeared visible emotional after the tough last few weeks.
MORE NEWS:
Want stories delivered to you? Sign up for our College Football newsletters.