A possible reason for LSU RB Fournette's recent struggles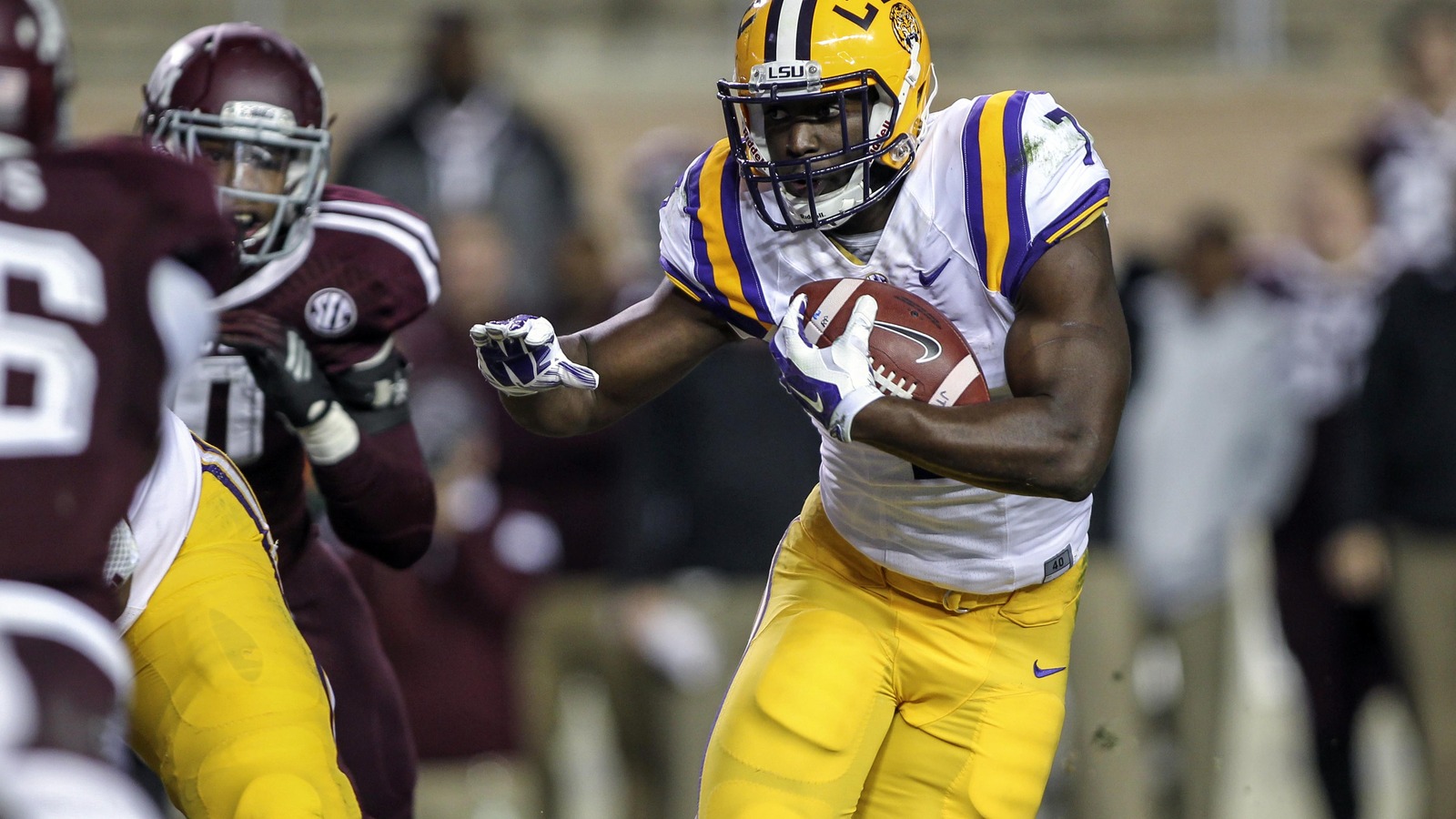 Leonard Fournette is having a fantastic year for LSU.
He leads the country in rushing with 1,474 yards, and has accrued 17 touchdowns. Fournette also is rushing to the tune of a 6.9 yards-per-carry average. While no one would say he's struggling by any stretch, his numbers in the last two games (both LSU losses) have been the lowest totals he's achieved on the year.
He rushed for a paltry 31 yards against Alabama, and 91 against Arkansas — both on 19 carries.
A statistic was provided by Ross Dellenger of The Advocate — detailing the gross rushing disparity between when Fournette ran behind tight end Dillon Gordon and fullback J.D. Moore, and when those two players were absent.
Why has #LSU RB Leonard Fournette struggled lately? This is one reason. pic.twitter.com/zZ9Ui1mKPu

— Ross Dellenger (@DellengerAdv) November 19, 2015
Moore has been a revelation for the Tigers. A physical, hard-nosed player, he's been excellent at opening up running lanes for Fournette. Dually, Gordon is a glorified offensive lineman at 6-foot-5, 308 pounds. There are few that rival him when it comes to his blocking prowess.
Gordon is out for the year with an achilles injury, and Moore has been battling a knee injury.
Couple that with the inexperienced reserves at the said positions (Bry'Keithon Mouton, Colin Jeter), and it's not a surprise as to why Fournette's numbers have dipped of late.
MORE NEWS:
Want stories delivered to you? Sign up for our College Football newsletters.