LSU's Miles 'would've loved' to bring in Ohio State QB Miller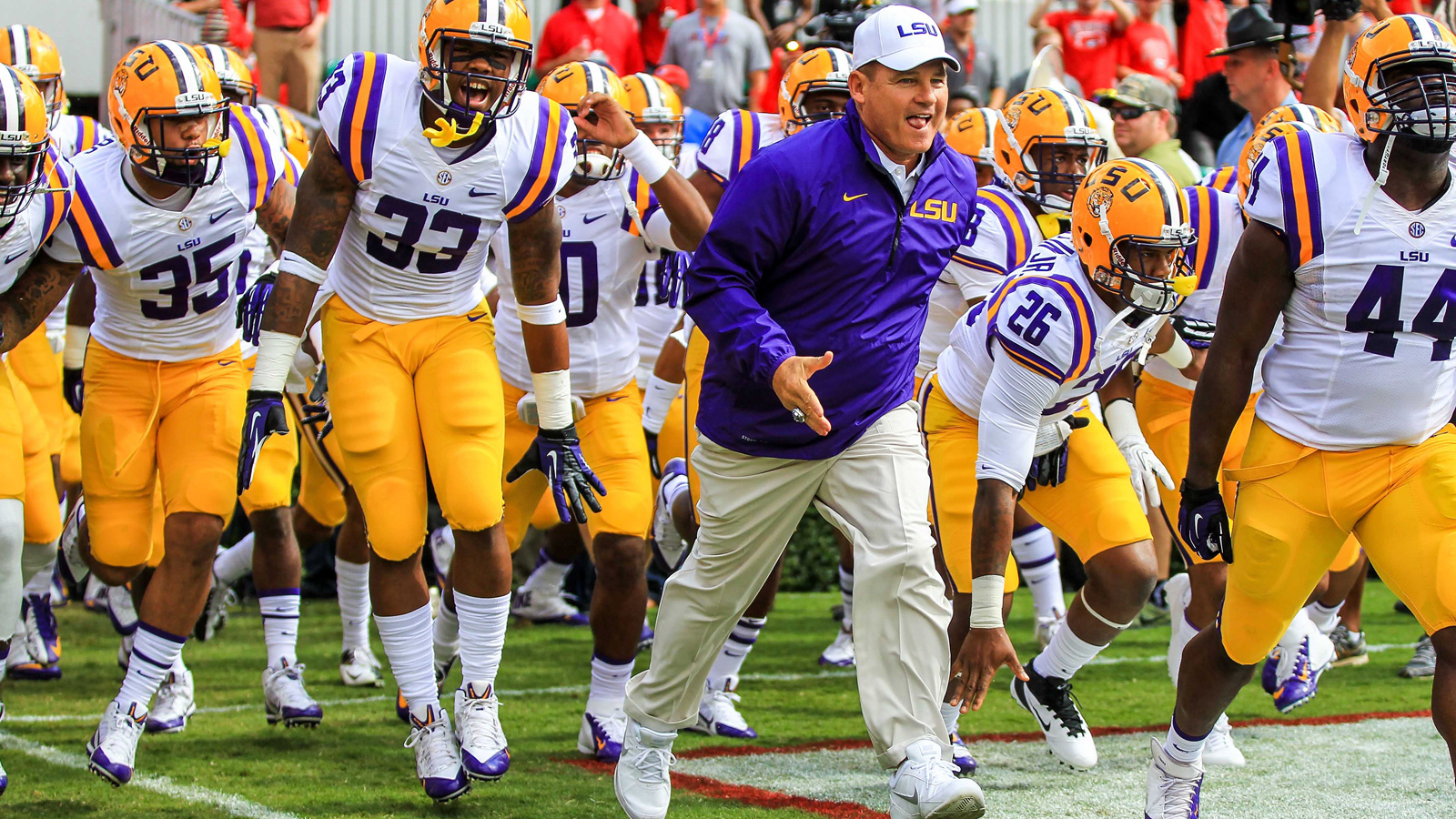 Les Miles had some things to say during an appearance Monday on ESPN, and when Les Miles has some things to say, it's best to listen.
Perhaps the most interesting comment from the LSU coach was in regards to graduate-transfer quarterbacks. While coaches cannot comment on potential recruits, Miles made it evident that he would have been very interested in bringing in Ohio State's Braxton Miller, who tore his ACL and missed all of 2014 while the Buckeyes won the national title behind QBs J.T. Barrett and Cardale Jones.
"We would've loved to have been in the running for the Ohio State QB," Miles said on ESPN.
Miller, however, announced recently that he intends to stay in Columbus for his fifth and final year.
Miles said at SEC Media Days last week that LSU plans to let Anthony Jennings (who is currently suspended) and Brandon Harris compete for the starting job in camp. The two platooned last year with little effectiveness, as the Tigers finished 77th in total offense and 113th (out of 125 FBS schools) in passing offense.
On a lighter note, Miles explained his often-mocked clapping, which features almost all palms and no fingers. He told ESPN that he claps the way he does "to keep peace and avoid injury." He added, "Plus, you can direct the sound. You can send it someplace."
And when asked about a big-time "recruit who got away," Miles harkened back to his days as an assistant at Colorado and his recruitment of the late Junior Seau, who turned out to be a pretty good linebacker at USC and then in the NFL.
Why did he miss out on Seau? Well …
Yep, that's Miles.
(h/t New Orleans Times-Picayune)
Image credit: Daniel Shirey-USA TODAY Sports
Les Miles said Junior Seau is his recruit that got away. When at Colorado, Seau's Dad told him he talked too much.

— Joe Schad (@schadjoe) July 20, 2015