LSU's Fournette: Georgia's Chubb is best running back in SEC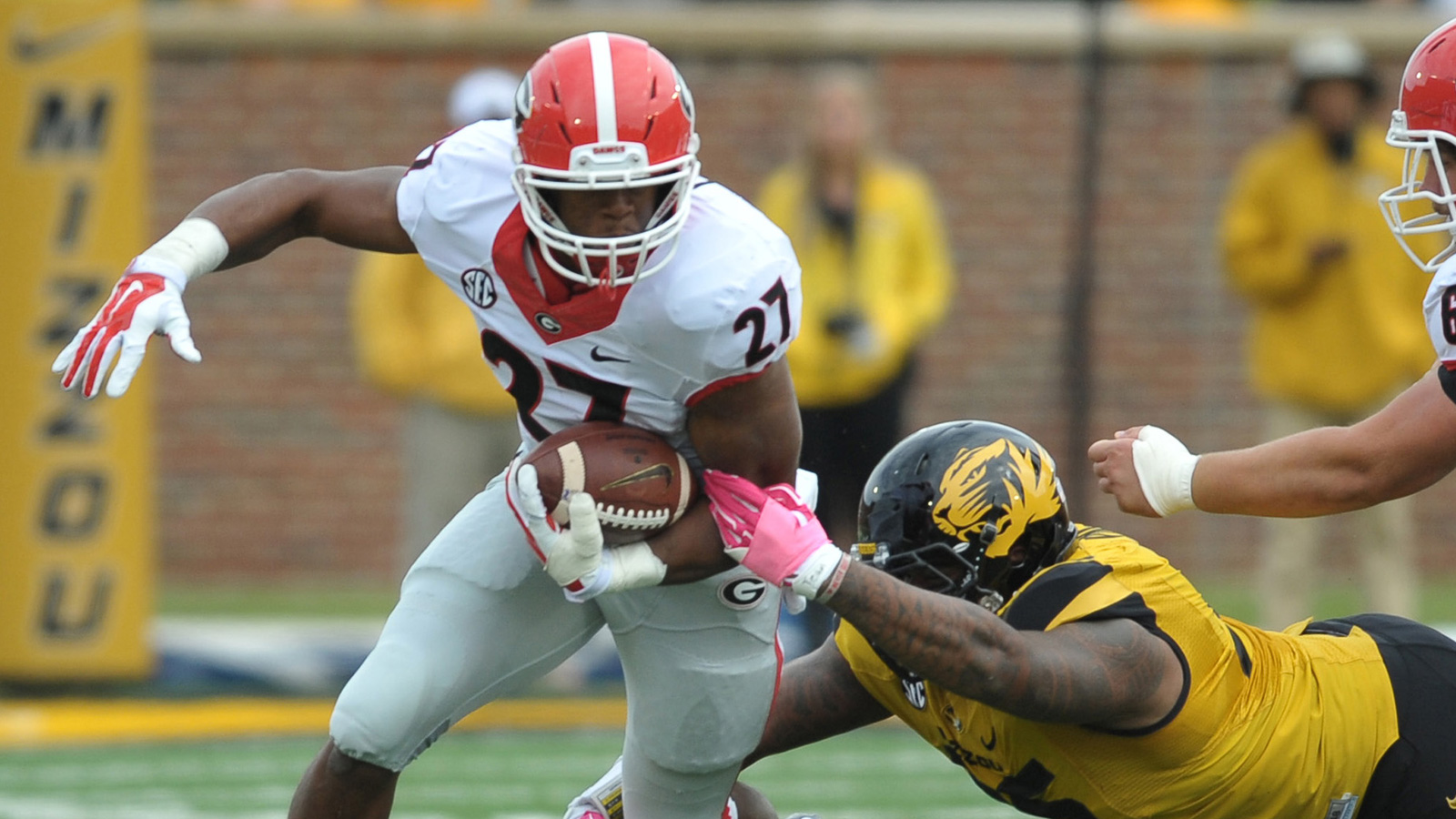 LSU running back Leonard Fournette might be the most talented player in all of college football; he was the consensus No. 1 player overall in the 2014 signing class, and he's already getting Heisman hype heading into his sophomore season.
But according to Fournette, he isn't even that best running back in the SEC. No, that honor belongs to Georgia's Nick Chubb, Fournette said Thursday during his appearance at SEC Media Days.
"He is a great person. He has an even better personality," Fournette told the assembled media. "He's a great running back, man. I say hands-down he's the best running back in the SEC. (I'm) just competing against him every day."
Fournette ran for 1,034 yards and 10 touchdowns as a freshman last season. But Chubb, also a freshman, was even better statistically. Although he started the season behind All-American running back Todd Gurley and Keith Marshall on the depth chart and got just 31 carries in Georgia's first five games, he finished the season with 1,547 yards and 14 touchdowns.
Image credit: Danny Medley-USA TODAY Sports