LSU eager to avenge first loss, return the favor for Mississippi State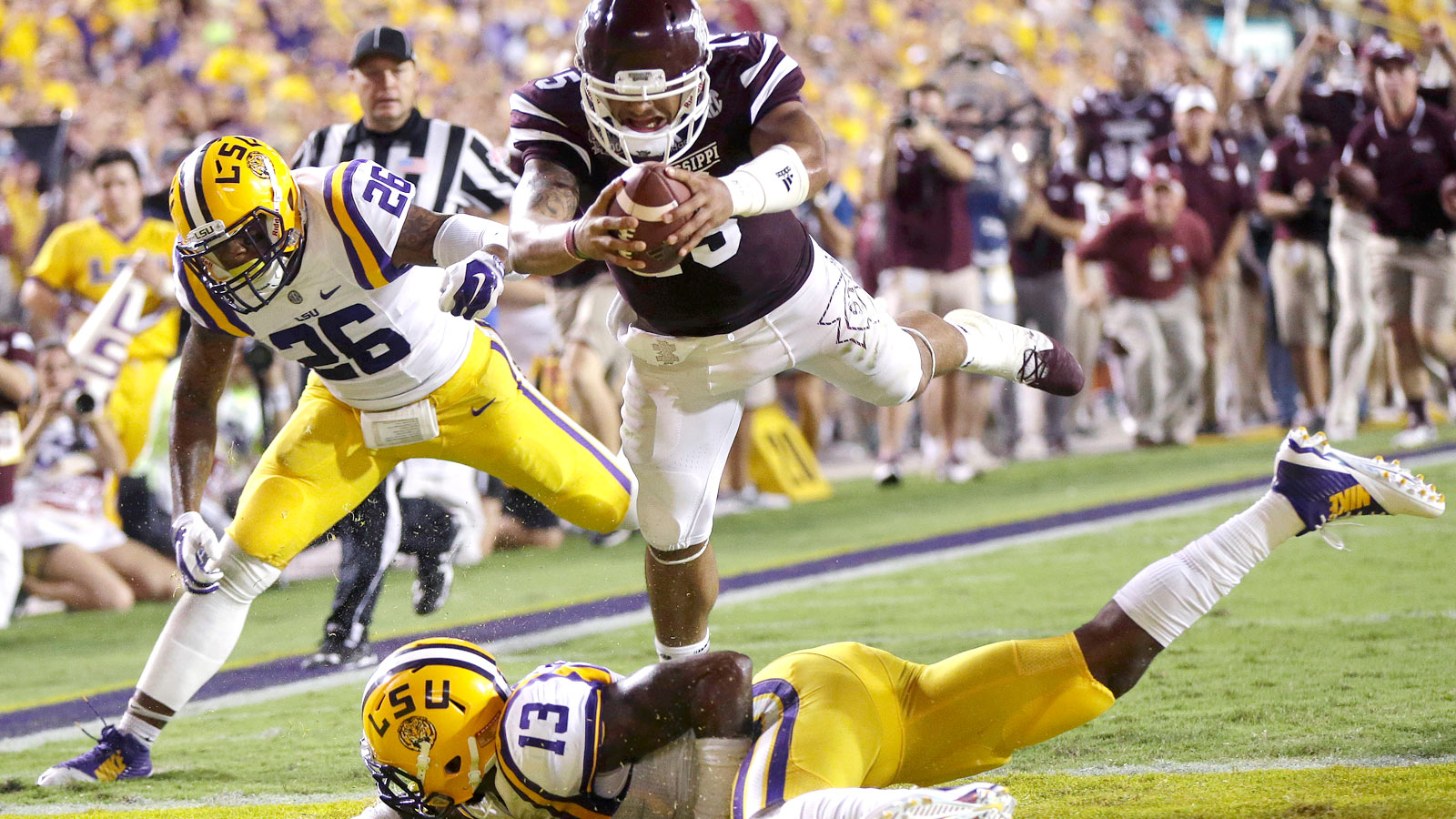 Both teams came into the game with identical 3-0 marks in 2014, but although LSU was the team ranked eighth in the nation, it was the unranked Mississippi State Bulldogs that walked out of Death Valley with the 34-29 victory.
The game served as a coming out party for the Bulldogs and introduced the team as worthy contender in the West. In an unlikely twist, the Tigers are planning this season accomplishes the same thing for their title dreams.
"We really look forward to playing them," LSU linebacker Kendell Beckwith said to the Clarion Ledger. "We look forward to going out and hearing the cowbells. We just enjoy it."
While that statement might seem a tad cocky coming from a team that got run off the field last season, the Tigers have an unbelievable winning streak in Starkville of seven games, which dates back to 1999.
LSU's star running back also noted it would be nice to payback State and their fans with a home loss after suffering his first loss of his college career.
"That goes for any team," Leonard Fournette said. "Who wouldn't want to beat the team that beat them at their home."
The loser of this week two game will already be facing an uphill climb to get back in the division race, as a two-loss team has not represented the West since 2007. Starting 0-1 in league play would seemingly make every game left on the schedule an elimination game.
Which one of these teams is will position themselves for a possible title run this season? We'll find out two weeks earlier this year.
(h/t Clarion Ledger)