Marcus Spears: Auburn has 'no chance in Death Valley'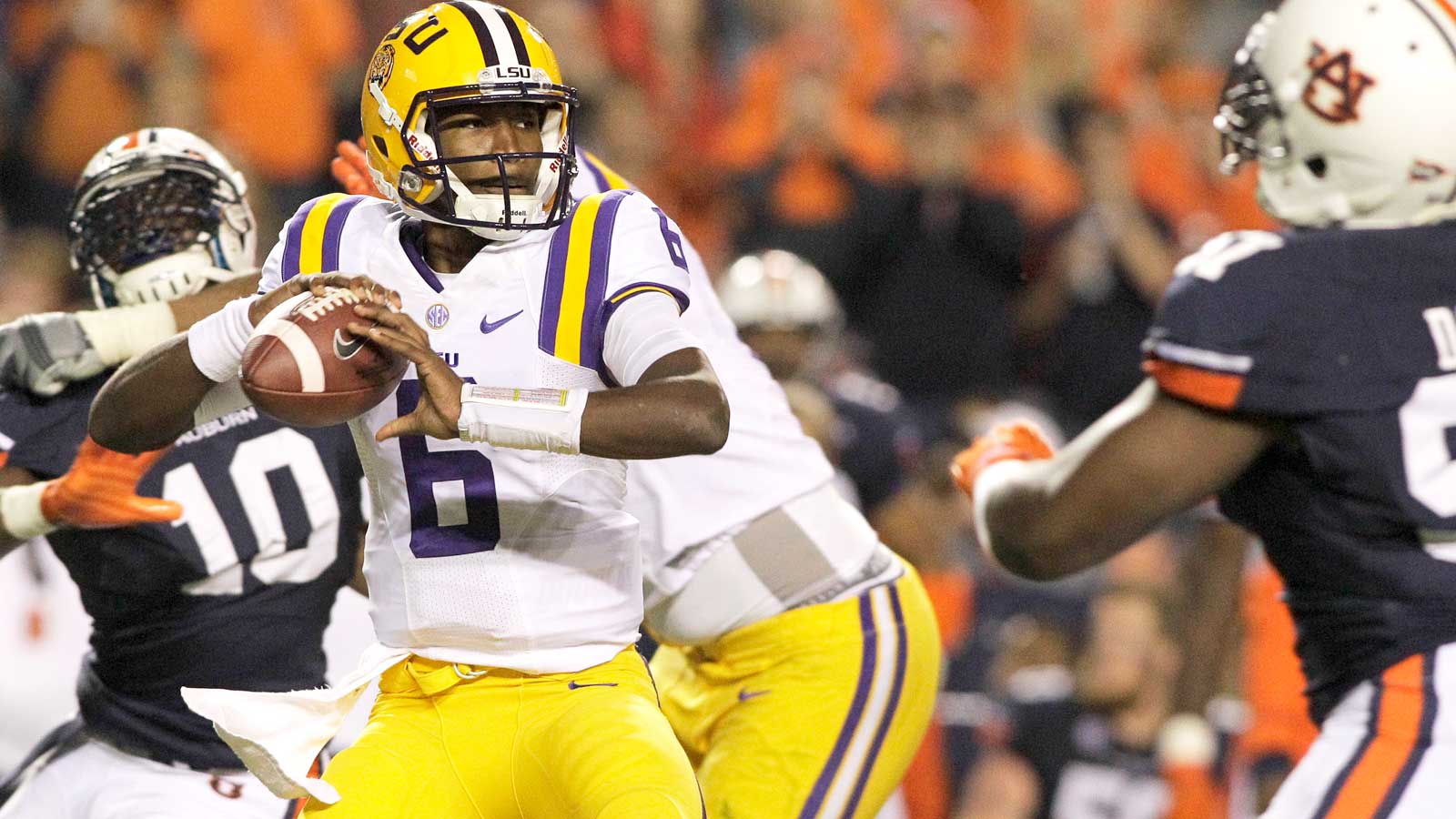 Tuscaloosa isn't hosting the only SEC West showdown this weekend, as LSU plays host to Auburn in a game that could go far in determining which team is a legit threat in the West this season.
Former LSU standout Marcus Spears recently expressed his thoughts on Auburn heading into the game on the Paul Finebaum Show.
"They're absolutely not where I thought they'd be at this point," Spears said. "Jeremy Johnson has to play a lot better in order for Auburn to be what they're expected to be.
"The name on the jersey, the name on the schedule should not matter in how you get ready and how you perform in a football game. You have to play up to your capabilities and not down to the team you're playing against. I don't see them getting a win at Death Valley next week."
Then Spears took it a step further.
"If he played like that against Louisville and Jacksonville State, no chance in Death Valley."
Bold words for a team many had pegged as the SEC champions this season. Obviously Auburn hasn't lived up to that lofty hype, but don't get LSU confused for a world-beater just yet. Les Miles' team has only played one game this season, looking very one-dimensional after nearly blowing their win against Mississippi State.
These two teams typically play one of the more physical and hard-fought games on the SEC schedule year in and year out. Expect another battle this weekend, with the outcome coming down to a defining play or two.
(h/t Paul Finebaum Show)
MORE NEWS:
Want stories delivered to you? Sign up for our College Football newsletters.
Follow @MichaelWBratton