Louisville's Jaire Alexander grabs clutch interception vs Clemson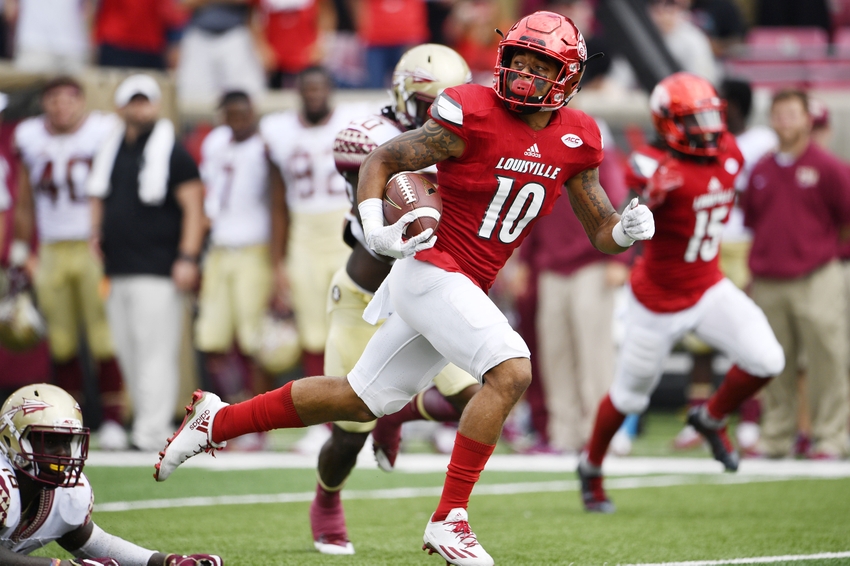 The Clemson Tigers were driving down the field on Saturday against the Louisville Cardinals and looking to score. Jaire Alexander had other plans.
The Top 5 matchup between the Louisville Cardinals and Clemson Tigers was easily the most highly anticipated game on Saturday. Although there wasn't as much scoring as fans expected early on, the first half wasn't without its fair share of highlight plays.
The Cardinals scored the first touchdown in the opening minutes of the second quarter to go up 7-0. Clemson was looking to answer on the ensuing drive, going 65 yards down the field and getting into the red zone. Unfortunately for the Tigers, quarterback Deshaun Watson was picked off by Jaire Alexander in the end zone.
This wasn't an ordinary interception, either. Alexander basically ripped the ball out of the receiver's hands and turned a potential touchdown into a turnover. You can check out the impressive play from the sophomore defensive back in the video below.
Unfortunately for the Cardinals, they couldn't capitalize with any points on the next drive. After a couple of first downs, a bad snap resulted in a fumble which the Tigers recovered. Clemson went on to score a touchdown anyway to tie the game up at 7-7.
This ACC matchup could very well determine which team makes it into the College Football Playoff at the end of the year. Since the two teams also play in the ACC Atlantic division, it could also determine which team is playing in the ACC championship at the end of the year. The Cardinals are hoping that big plays like this one from Alexander can keep their national title hopes alive.
This article originally appeared on