Louisville Football: What does the Clemson loss mean for the Cards?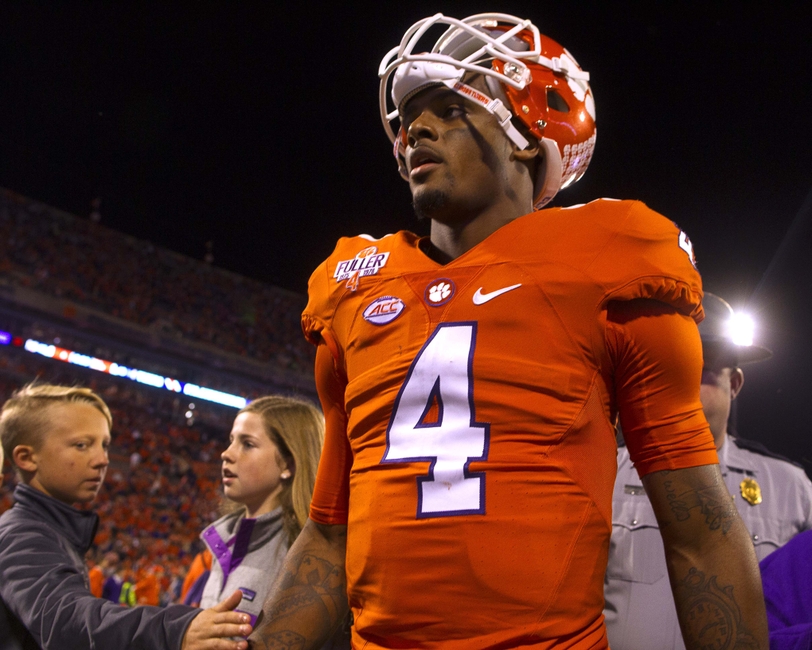 We take a look at what Clemson's loss to the Pittsburgh Panthers means for the Louisville football team's playoff hopes.
It finally happened. The Clemson Tigers lost their first game of the 2016 season and we take a look at what that means for Louisville football. Will it mean that the Cards will be ranked over the Tigers? Will it mean that Louisville will sneak into the College Football Playoff?
SEE ALSO: 10 reasons why Louisville Basketball can win the National Championship
Well, let's take a look.
Both Louisville and Clemson are sitting at 9-1 on the season, however the Cards are 7-1 in the ACC and the Tigers are only 6-1. With that being said, Clemson still has a date in Wake Forest next weekend.
For the Cards to get into the ACC Championship game, Clemson will need to get beat by the Demon Deacons next Saturday. After the way that Clemson and Wake Forest played on Saturday, it looks like that is definitely a game to watch.
Going on from there, Louisville's best chance of jumping over Clemson is if they get beat in the ACC Championship game.
It doesn't matter if they both end the season with one loss and Clemson had the conference championship. They will automatically get into the playoff over Louisville.
Case in point, if the Tigers lose one more game this year and Louisville wins out, then your Cardinals are going to the 2016 College Football Playoff.
This article originally appeared on