Louisville Football: Wait, now the Dolphins aren't expecting Parker to play?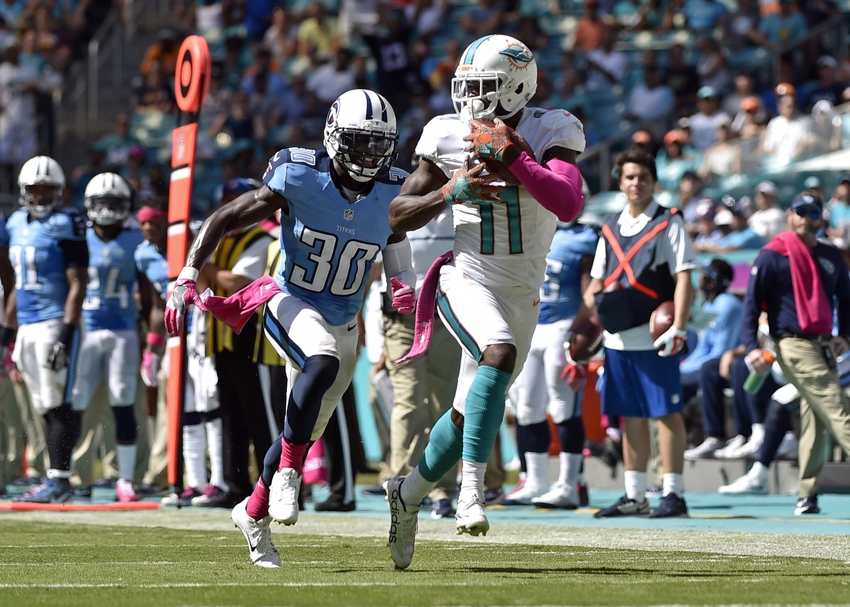 It has been reported that former Louisville football player DeVante Parker may not play on Sunday after missing another day of practice.
We had just wrote on Wednesday about how former Louisville football player DeVante Parker missed practice, but should be good to go for Sunday. However, it looks as though his back injury may be bothering him a little more than anyone expected this far into the week.
Keep in mind, the Dolphins have a huge game against the Baltimore Ravens on Sunday and they cannot afford to be without one of their best wide receivers.
Unfortunately, this is what Omar Kelly from the Sun Sentinel reported about Parker on Thursday afternoon:
"The Miami Dolphins are preparing to play Sunday's pivotal game against the Baltimore Ravens without receiver DeVante Parker.

Parker, who suffered a back injury in last week's 31-24 win over the San Francisco 49ers, sat out his second straight practice Thursday, and offensive coordinator Clyde Christensen said the team is planning as if it won't have him."
There are a couple ways that you can interpret that message from Miami's offensive coordinator:
They are not planning on DeVante Parker being able to play against the Ravens
They expect him to play, but they need to be sure the other receivers are ready just in case he can't go on Sunday.
For Miami and Parker's sake, let's hope that it's more of the second interpretation. He has been a phenomenal player when he has been healthy, but that has been only a couple games per season.
Parker needs to be able to go on Sunday because his team is going to need him on the field and not standing on the sideline.
This article originally appeared on