Louisville football vs. Syracuse: Why you need to be excited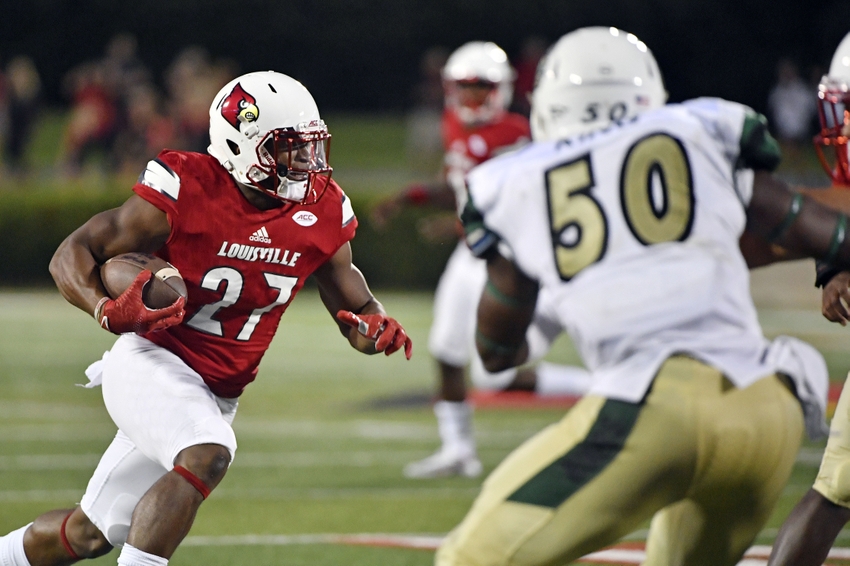 Louisville football is ready to take on the Syracuse Orange in just a few hours. Here is why you need to be excited about tonight's football game:
Can you feel it in the air? That feeling you get when you know that your Louisville football team is only a few hours from taking the field? The Cardinals are going for their first ACC win of the young 2016 season as they take on the Syracuse Orange. Louisville doesn't need to look too far ahead, but everyone knows whats around the corner.
Syracuse handed the Cardinals a tough loss a few years ago in the Carrier Dome when the Cardinals were rolling through their 2012 schedule. Louisville was 9-0 at the time, until the Orange handed the Teddy Bridgewater and the Cardinals their first loss of the season.
The last time the the two teams played was in 2014. Louisville won that game 28-6 on their way to making the Belk Bowl against Georgia. 
There is one person that both of those games didn't feature and his name is Lamar Jackson. Louisville fans need to understand how special of a player that they have playing for their favorite team. After putting up eight touchdowns in one half last week, everyone will finally be able to see him put on a show for four whole quarters.
Syracuse shouldn't be able to slow Jackson down much, but it may be a little too late if that even happens.
Louisville has an opportunity to show tonight why they are worthy of being a top ten team. If they can stick it to Syracuse tonight, College Gameday could definitely be a possibility for next week's game against Florida State. Can you imagine the amount of excitement that there will be if that comes true?
The Cardinals are in a great position to get their first ACC win of the 2016 season tonight. Let it be known that head coach Bobby Petrino and the Louisville football team are ready to show Syracuse why they are the 13th ranked team in the country.
This article originally appeared on