Louisville football vs. Syracuse: Q&A with FanSided's Inside the Loud House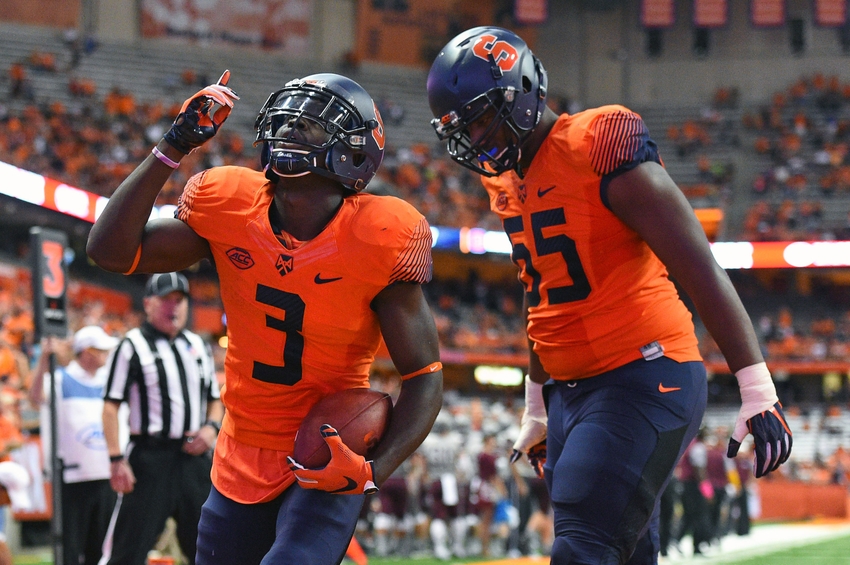 We were able to get together with the Site-Expert from "Inside the Loud House"(FanSided's Syracuse Orange Blog) and ask him some questions about the upcoming game against the Louisville football team.
Louisville football is set to take on the Syracuse Orange tomorrow night at 8:00pm on ESPN2. Both schools will be looking to get their first ACC win of the season in this early season match-up. They met last season in Louisville, resulting in a 41-17 victory in Papa Johns Cardinal Stadium. Louisville will be looking for the same result tomorrow night and another big game from quarterback Lamar Jackson.
Paul A. Esden Jr. is the Site-Expert for
Syracuse's fan blog here on FanSided
and also works with ESPN Radio in Syracuse. He was nice enough to answer a few questions that we had regarding tomorrow's game against Syracuse.
How is this Syracuse team different than the 2015 squad?
 "Obviously with the head coaching change, there has been an offensive philosophy change. Scott Shafer was a guy who believed in playing the field position game. Dino Babers brings an exciting brand of football with his high-octane and up-tempo system. On top of the fact he's willing to go for it on 4th down and push the envelope, just look at last week's game against Colgate. Sure it was against Colgate, BUT, the point stands going for it from your own 26 yard line takes guts." 
Louisville football: 247 Sports makes preseason bowl predicitions
What worries you the most about Louisville?
"The answer that jumps out is Lamar Jackson, I mean this guy scored 8 touchdowns IN ONE HALF. He is one of the most exciting quarterbacks to watch in college football. Clearly Syracuse will have their hands full trying to "contain" Jackson and his myriad of talents. There's a reason you guys are ranked 13th nationally, Louisville is a legitimate College Football Playoff contender."
What are Syracuse's greatest assets?
"Our greatest assets would be our speed, which was on display last Friday night. Specifically Amba Etta-Tawo who was amazing last week, winning ACC WR of the week honors. Plus he isn't even our number one receiver, which speaks volumes. Steve Ishmael is our most NFL ready player in terms of having all the tools and when he's going on all cylinders he's a true weapon. Another thing is our tempo that I mentioned earlier, something Bobby Petrino happened to mention during that press conference, but I digress."
Syracuse will win Friday because…
"It's going to be a team-effort across the board for the Orange to pull off the upset. Syracuse has the advantage in terms of it being early in the season and it being a home game. But that's about where their advantages stop, they have to figure out a way to keep the Louisville defense on their toes. If Syracuse can keep the scoring up maybe their defense (which is very underrated and inexperienced) can make this a ball game."
How important has Dino Babers been to the program so far?
"Dino Babers has completely changed the culture in Central New York. I know it sounds over the top and maybe it is, but from the team to the atmosphere around town, people are buying in. If Syracuse can compete with Louisville and blessed be he if they can pull off the upset, seeing is believing. If you build it, they will come. Babers despite an athletic director change, seems committed to Syracuse for the present and future. That is vastly important for the development of this program and really taking advantage of the biggest home field advantage in college football."
This article originally appeared on