Louisville Football vs. Marshall: Saturday's weather outlook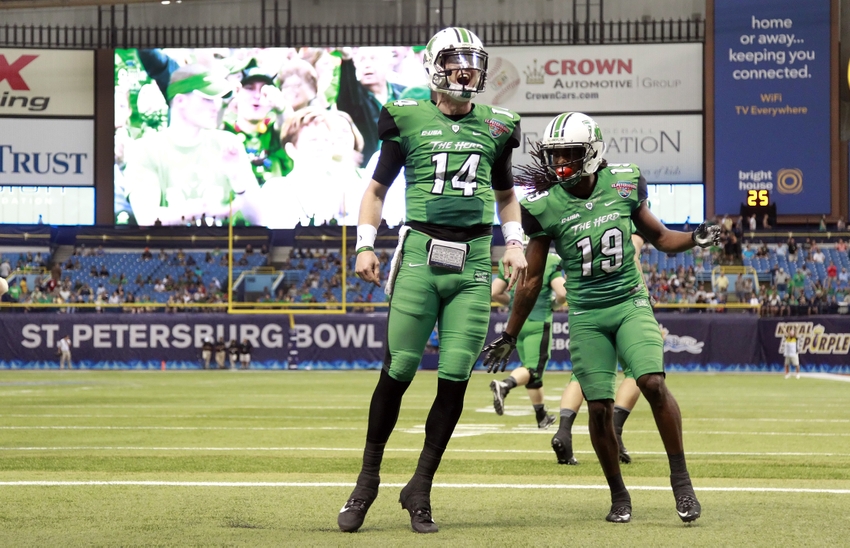 Louisville football will be taking their undefeated record and number three ranking to West Virginia on Saturday against the Thundering Herd. We take a look at the weather for Saturday.
It's going to be another great weekend for Louisville football fans as their third ranked Cardinals will be facing the Thundering Herd of Marshall University. This will be the first of two straight weeks away from Papa Johns Cardinals Stadium for Louisville. It looks as though the weather will be perfect for the game on Saturday night.
Here is the full weather outlook for Saturday, according to the Weather Channel:
Saturday Afternoon
Mostly Sunny
High of 88 degrees
10% chance of rain
Saturday Night
Partly Cloudy
Low of 63 degrees
10% chance of rain
The great news is that the weather conditions will not have any factor whatsoever in the game Saturday night at 8:00pm.
Marshall is coming off a loss at home to the (2-1) Akron Zips 65-38. There have been some fans who have been worried about this Marshall game because of it's sneaky placement on the schedule, but Louisville should win this game very easily.
The Cardinals just put up at least 60 points for the third week in a row and the Thundering Herd just gave up 65 points at home last weekend. It isn't looking too good for Marshall.
Even if Louisville comes out flat, which they probably won't, they still have more than enough raw talent to keep this game in check. Lamar Jackson will put up some crazy touchdown numbers again this weekend in Huntington, West Virginia.
This article originally appeared on