Louisville Football vs. Clemson: 1st half rapid-reaction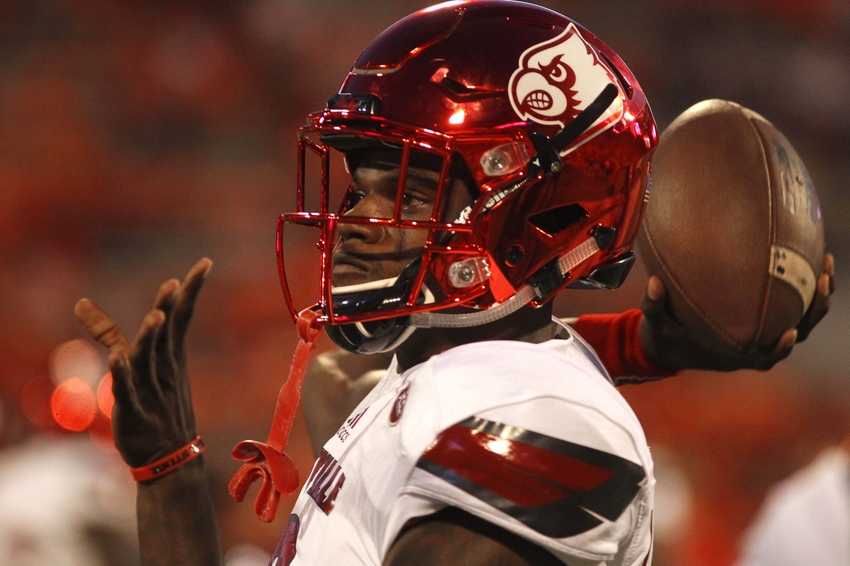 What a crazy first half in this primetime game between the Louisville football team and the Clemson Tigers. We take a look at what went wrong in the first half for the Cards.
What a game this has been thus far for the Louisville football team. It wasn't a complete disaster, but the Cardinals have definitely not played up to their potential in Clemson this evening. A large part of that has to do with the Tigers and another problem has been with turnovers.
Lamar Jackson has been completely shut down by the Clemson defense. I wouldn't say that it has been on Jackson because the offensive line has played horrible so far. This has been their worst performance of the season so far.
The Cardinals cannot afford to have stupid mistakes plague them on the road.
Get the FanSided App
This game changed when Louisville's center Tobiah Hughley snapped the football too early and hit Lamar Jackson in the facemask. Clemson then jumped on the football and scored on a long touchdown pass a couple plays later.
Louisville needs to find themselves at halftime. Things are not going to get easier and Clemson is not going to let them back into the game unless they can find a way to exploit the defense. They need to stick with running the football and stop turning over the football.
This Louisville football team is getting beat down right now, but they have the talent to get back into the game. Let's see if they can respond.
This article originally appeared on