Louisville Football: Update on DeVante Parker's back injury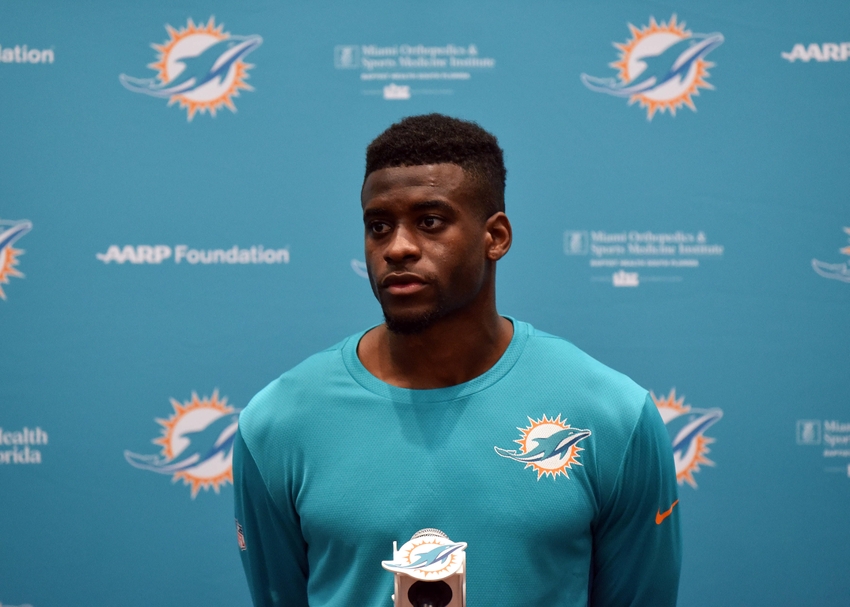 We take a look at the latest report about former Louisville football player DeVante Parker's back injury that occurred on Sunday.
Former Louisville football player DeVante Parker has been playing great over the last few weeks since returning from a hamstring injury. The bad news is that he had to leave the game on Sunday against the 49ers because of a back injury.
Want your voice heard? Join the Big Red Louie team!
This is not good news for a guy to has been plagued with injuries through his two years in the NFL.
However, the good news is that it sounds as though the injury may not be as bad as originally thought.
This is what Yahoo Sports had to say about Parker's injury on Monday afternoon:
"Devante Parker left Sunday's game after coming down hard on his back as he leaped in the air for a catch. The injury occurred in the third quarter, and the receiver never returned to the game. But fantasy owners shouldn't be concerned as after the game he said the injury was "nothing."
Miami Dolphins fans and Parker better hope that this injury is "nothing". He has missed a ton of games over his first two years and cannot afford to let injuries define his NFL career.
Parker has been amazing when healthy, but non-existent when he's just a little banged up.
Let's hope that Parker doesn't miss any amount of practice this week, as Miami has a huge game coming up next Sunday against Baltimore.
This article originally appeared on