Louisville Football's Throwback Thursday: The Cardinals barely win at home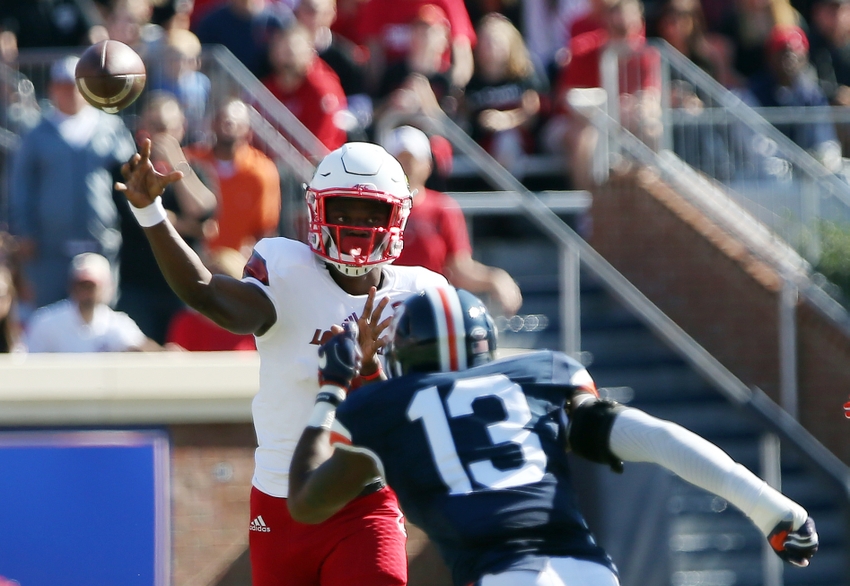 We take a look at a a very close game between the Louisville Football team and the Boston College Eagles during the 2015 football season.
Thank goodness that this season's Louisville football team is much different than last year's squad because the Boston College game in 2015 was nothing short of ugly. The Cardinals were 2-4 after getting beat 41-21 just one game before. It didn't look like things were looking up for Louisville, but because of the defense, the Cards were able to get the close win against Boston College.

14

17
The Eagles' defense was very good last season as well. They held Lamar Jackson to one of his worst totals of the 2015 season as he threw for two interceptions and only had 15 rushing yards on 14 carries-that is extremely impressive.
Lamar Jackson started off the game with a four-yard rushing touchdown, but it was the 46-yard scoop and score from Sheldon Rankins that ended up being the biggest difference in the game.
The most interesting point that I want to make about last season's game against Boston College is the similarity between the game before and how the Cards' defense played. Last season, Florida State's offense dominated the Cardinals on the road on their way to a 20 point victory.
This season, Louisville barely beat Virginia a week ago and played very bad on defense. The Cavaliers could move the ball at will and there was zero pressure on the quarterback. It was definitely one of the worst games we have seen from the defense all season long.
In 2015, the Cardinals' defense rose to the occasion and played great against a bad Eagles' offense. Don't be surprised when the exact same thing happens on Saturday and Patrick Towles finishes his NCAA career winless against Louisville.
This article originally appeared on