Louisville Football: Rankins quickly becoming a star for New Orleans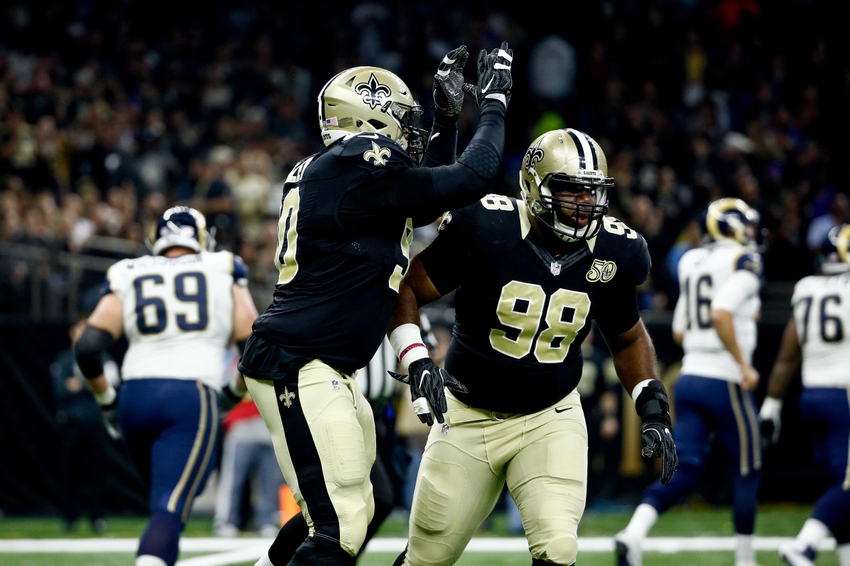 Former Louisville football player Sheldon Rankins is showing why he was worthy of being drafted by the Saints in last season's NFL Draft.
While the New Orleans Saints did not win against the red-hot Detroit Lions on Sunday, former Louisville football player Sheldon Rankins had another solid game. He is quickly becoming one of the best players on a Saints defense that has gotten better since his return from injury.
It was going to be a tall-task for the Saints to knock off the Lions, even though they were playing at home. Normally, New Orleans' offense comes out on fire in front of their home crowd, but Saints' quarterback Drew Brees had one of the worst games of his entire career.
That is a lot to be proud of if you're the Lions defense, since Drew Brees is a future Hall-of-Famer
Yes, the Saints' defense almost gave up 30 points in their loss to Detroit, but they should be encouraged that Sheldon Rankins registered another sack in this game.
Not only was it his third career sack in the NFL, but it was also his third sack in the five total games he has played. It's becoming very clear why the Saints drafted him so high in the 2016 NFL Draft last April.
Louisville football fans should be proud of how Rankins is doing in the National Football League.
He showed all of us why he is one of the best defensive lineman while he was at Louisville and now he is doing the same thing in New Orleans.
This article originally appeared on