Louisville football: Quotes from Charlotte head coach Brad Lambert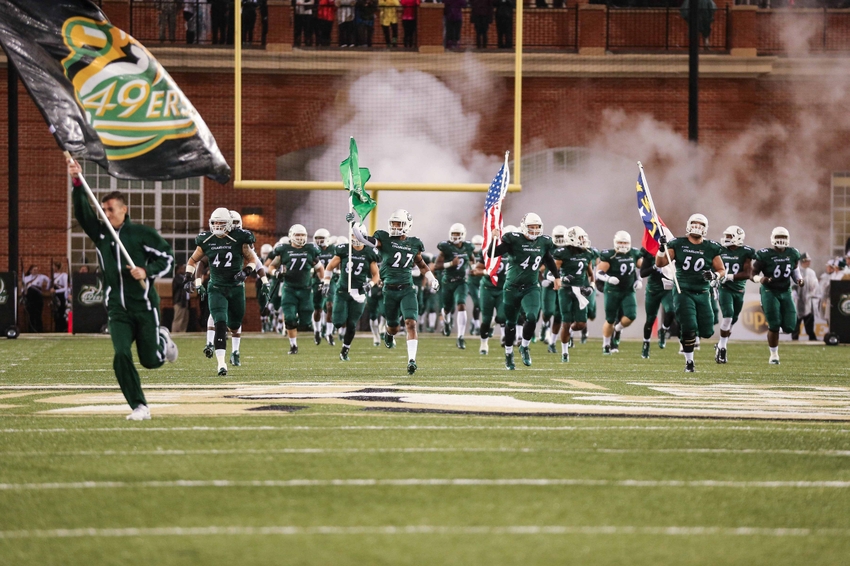 Charlotte head coach Brad Lambert answered some questions about facing the Louisville football team on Thursday evening.
It is finally time to put away all of the preseason projections and allow every NCAA football team to take the field and control their own destiny. For the Louisville football team, that means opening up against the Charlotte 49ers on Thursday night at 7:00pm.
Charlotte football has only faced one power five team in their program's existence and that was the University of Kentucky in 2015.  Therefore, Louisville should have a very easy time beating the 49ers, but this is still a big game for Charlotte's football program. Their talent is definitely on a lower level than Louisville's, but they will give it their all in Papa Johns Cardinal Stadium Thursday night.
Bill Kiser from the Charlotte Observer provided these quotes from Charlotte's head coach Brad Lambert yesterday evening:
"It's going to be a tough challenge for us, but I like where our guys are. We've had a really good camp, and our guys have worked extremely hard since January. I know they're going to be excited to go up and play in that environment.
"When you go play an SEC team, that's huge," Lambert said. "But this one is on a Thursday night to open the year, against a ranked team that has a lot of players back. Bobby Petrino has got Louisville back to where they want to be."

"It's amazing to me how fast we've gone, and this kinda speaks to that," Lambert said during Tuesday's weekly news conference. "We're going into Year 4, and we're going on the road on a Thursday night. We've come a long way in a big hurry.
What a great game this is going to be for Cardinals fans. Louisville should be able to play a plethora of different players in this contest against the 49ers. Head coach Bobby Petrino loves to find opportunities for the younger guys, this is a perfect game to see how they can perform.
This offseason has come and gone. Preseason rankings go out the window and head coaches are preparing their teams for victory. The regular season opens up tomorrow and fans around the country couldn't be more ready.
This article originally appeared on