Louisville Football: NFL preview for former Cards in Week 12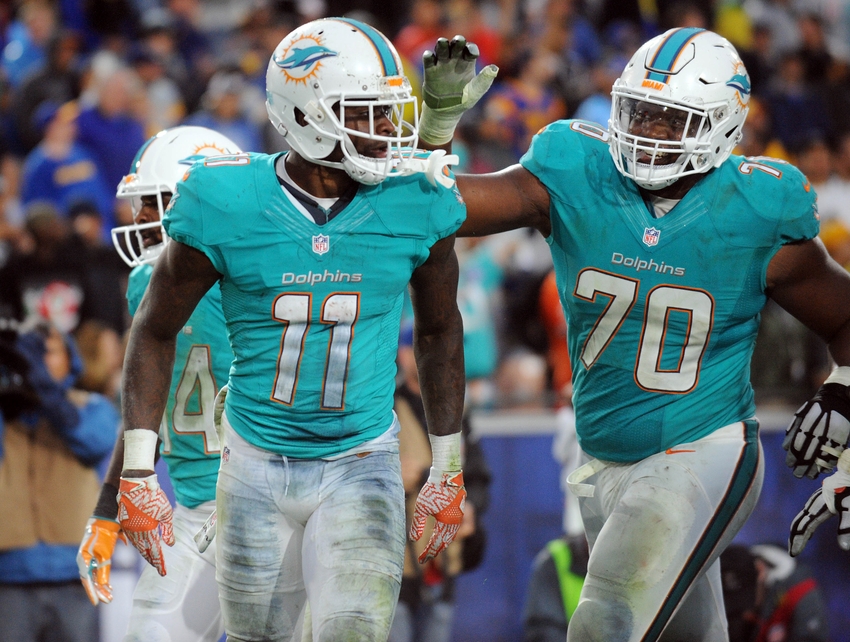 We give you a complete National Football League preview of former Louisville football players in action for week 12 of the season.
It was an absolute disaster for the Louisville football team on Saturday, as they lost to the Kentucky Wildcats for the first time in six seasons. There are a ton of questions left to be answered after the loss and probably none more concerning than what bowl game Louisville will be playing in next month.
Want your voice heard? Join the Big Red Louie team!
The good news is that we don't have to watch that train-wreck against Kentucky ever again. Not to mention, there are other former Louisville football players in action on NFL Sunday.
Therefore, let's get your hopes and mood up by taking a looking at the NFL preview for week 12:
Sheldon Rankins has become a huge part of the New Orleans Saints' defensive line since returning from a leg injury a few weeks ago. He is going up against a Los Angeles Rams team that has the 1st overall pick from last year's NFL draft in Jared Goff.
Goff made his first start for the Rams last week and lost to DeVante Parker and the Miami Dolphins. The former 1st overall pick isn't the most mobile quarterback in the NFL, therefore Rankins could be registering another sack on Sunday.
The Saints are current 4-6 and chasing the 6-4 division leading Atlanta Falcons. They need to capitalize on every home game to try and make up ground on the dirty birds from Georgia.
The Bills finally found a way to get back in the win column last week after a 16-12 win over the Cincinnati Bengals. They are currently 5-5 and in the meat of their 2016 schedule. A win against the struggling Jaguars would surely give them a winning record, but they will need much more than that to make the postseason this year.
Preston Brown has been a beast for the Bills at middle linebacker this season. He is currently second on the Bills in tackles and two recovered fumbles. He has been the leader of their defense and has done a solid job.
Jacksonville's quarterback Blake Bortles has been plagued by turnovers this season, therefore I expect that the Bills will feast off of the Jaguars' mistakes.
Brown could be in for a big day in Buffalo.
Oh man, I don't know where to even begin with the Cleveland Browns. They are just plain terrible and seem to get worse every single week. At least Cleveland still has the Cavaliers, LeBron James, and the Indians right?
While Barnidge isn't putting up the amazing numbers that he was last season, he is still having a decent year for Cleveland. He is currently second the the team in receiving yards with 457, but only has one touchdown to show for it.
It honestly hasn't been his problem as to why he isn't producing. The Browns quarterback situation is terrible, as they have gone through at least five different QB's this season.
A match-up against a tough New York Giants' defense doesn't bold well for Barnidge on Sunday afternoon.
DeVante Parker became the hero for the Dolphins last Sunday when he caught the game winning touchdown pass against the Los Angeles Rams. Miami scored two touchdowns in the final six minutes of the game to steal a win on the west coast.
Parker came up huge on the last two Dolphins' possessions, which is why I think he is in for another big day against a bad 49ers' defense.
The biggest thing for Parker is that he is finally healthy. He has been battling a few different problems over the last two seasons, but looks to be well enough to start producing at a high level for Miami.
The 49ers are currently 1-9 and trying hard to become the worst team in the National Football League.
Trust me, DeVante Parker is going to have a huge day down in Miami on Sunday.
There are many former Louisville football players that will be in action for the New York Jets on Sunday. Calvin Pryor, Bilal Powell, and Lorenzo Mauldin will be looking to upset one of the NFL's best teams in the New England Patriots.
It will be a tall task since Patriots' quarterback Tom Brady has been playing lights out, but that doesn't mean a divisional game can't get weird. The Jets have proven they can beat New England, but I don't see that happening on Sunday afternoon.
It could be a game where things get out of hand and Bilal Powell gets more carries. However, that is probably the only positive thing that will happen for the New York Jets.
It's hard to say who will have the best game between the three of them, but at the end of the day I would have to go with Bilal Powell.
Former Louisville wide receiver Joshua Bellamy has been quietly shining for the Chicago Bears, but you haven't heard about it because it's been on special-teams. However, the Bears' receiving core is slowing fading, which is giving Bellamy opportunities to play wide-out during an actual game.
Chicago's main receiver Alshon Jeffery is suspended because of his use of PED's and they also have one other receiver that is hurt. If Eddie Royal misses the game against Tennessee, then Bellamy could get more looks on Sunday.
Let me be clear, it's not like he is going to be the Bears' new leading receiver, but he will get more playing time against the Titans for sure.
Although who knows, maybe he will be able to get his first touchdown of the season against the Titans?
This article originally appeared on