Louisville Football: Meet the Cards' next great running back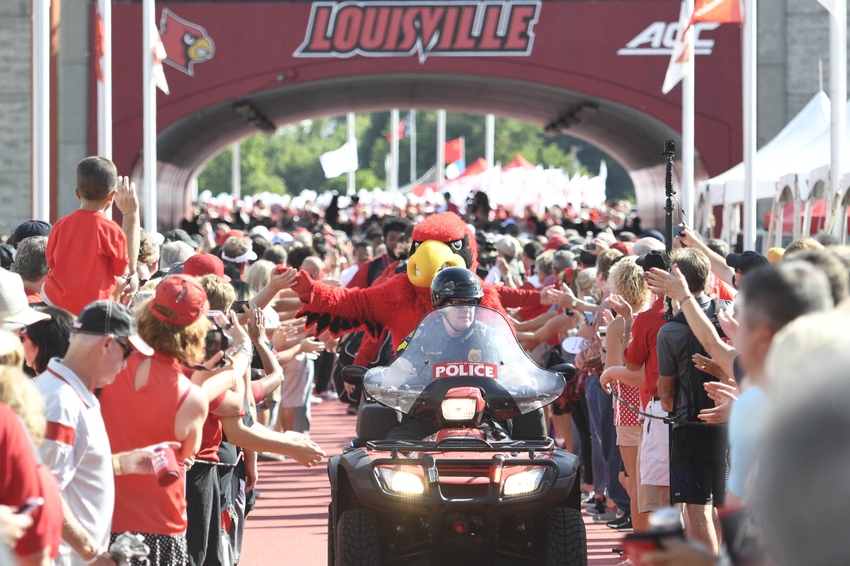 Four star running back commit Colin Wilson is primed to come into the Louisville football program and be their next great running back.
The 2017 recruiting class for the Louisville football program and head coach Bobby Petrino has been off the chain. The offensive talent that Petrino has coming onto the football team is just incredible and there is no better player to talk about than 4-star running back Colin Wilson.
According to 247 Sports, Wilson is a physical presence that stands at 6-foot-1 and 220 pounds. He was a guy who was highly recruited by many major schools, but thankfully the Louisville football program came out on top.
Here are the top schools that made an offer to Wilson before he committed to Louisville: Alabama, Auburn, Clemson, Florida, Florida State, Georgia, Georgia Tech, Miami, Michigan, Notre Dame, North Carolina, Ohio State, Oklahoma, and Tennessee. Not to mention, that is just a shortened list of every school that was interested in Wilson or made an offer to him.
What immediately jumps off the tape, when watching his highlights, is his love for finding contact, solid speed, and good hands. You can check out his junior season highlights from Clay County High School in Green Cove Springs, Florida here.
Get the Saturday Blitz App
It's extremely impressive to see, not only how well he does inside of the tackles on offense, but his ability to play defensive back on the opposite side of the football. I love seeing players who have a genuine, athletic ability to play the game.
In a sport that comes down to a matter of inches, it's the guys who have that extra something special that usually come out on top.
Louisville football fans should be very excited at what Wilson is going to bring to the running game in the years to come.
This article originally appeared on