Louisville Football: Joshua Bellamy has a career-day for the Bears on Sunday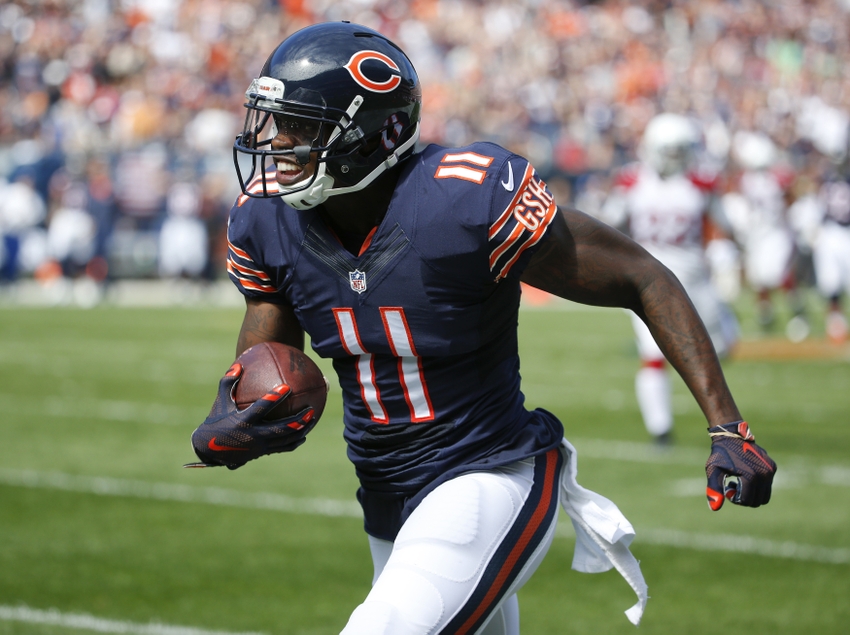 Former Louisville football wide receiver Joshua Bellamy had a dominating performance for the Bears in their win over the 49ers.
There isn't any doubt about it, this game between the 49ers and the Bears wasn't going to be a match-up of two great teams, but that didn't hold Joshua Bellamy back. The former Louisville football wide receiver made up for his dropped touchdown pass last Sunday, as he led the Chicago Bears in receiving yards this Sunday.
SEE ALSO: Big Red Louie' Holiday Wish-List For The Louisville Football Team
Bellamy finished the game against San Fransisco with 4 receptions for 93 yards. Not only was it a season-best for the former Cardinal, it was his highest receiving total since entering the National Football League.
That is the type of performance that we love to see from someone looking to make up for a poor performance from the game before.
It looks like Bellamy is also creating a nice chemistry with Chicago's starting quarterback Matt Barkley. The good news is that it looks like Barkley will be starting for the rest of the season because of injuries to Jay Cutler and Brian Hoyer.
This means that you should expect Bellamy to be a contributor on a Bears team that is looking to finish the season better than they started it.
With that being said, I would be shocked if Chicago wins one more game in 2016. Games against Detroit, Green Bay, Washington, and Minnesota will not bend in their favor.
This article originally appeared on