Louisville Football: How to watch the Week 11 playoff poll get revealed on TV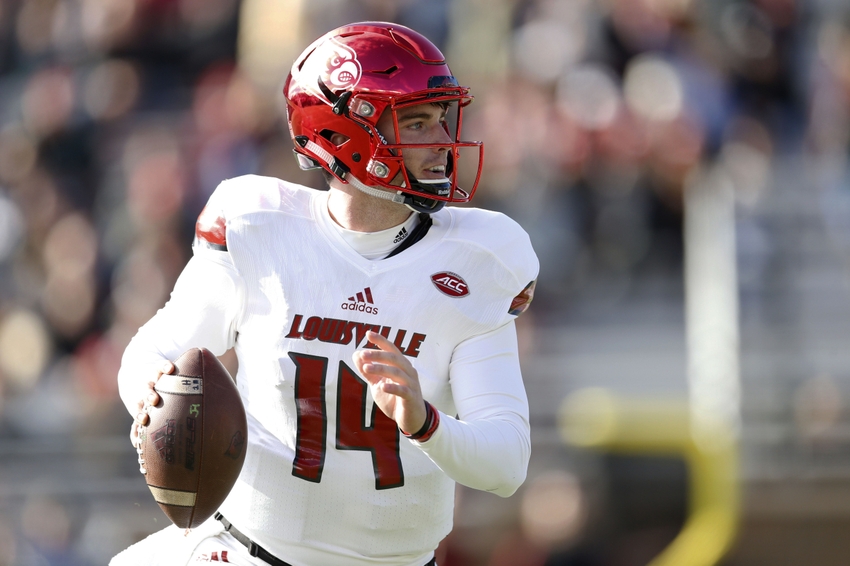 We take a look at how you can watch the playoff committee's week 11 playoff poll on TV and where Louisville football will land.
Week 10 offered some great college football, but probably nothing got you as amped up as watching the Louisville football team and Lamar Jackson run all over Boston College. Jackson's seven touchdowns all but solidified himself as the Heisman Trophy winner and the Cards' win has Louisville thinking about the College Football Playoff this season.
It also helped a bunch that Mississippi State somehow knocked off the Texas A&M Aggies on Saturday afternoon. We all knew that it was totally ridiculous that the Aggies came in at four, but at least their honeymoon didn't last very long.
We now look forward to watching the new playoff poll get revealed on TV Tuesday night and we give you all the information you need to know to be able to watch it:
Date: November 8th, 2016

Time: 7:00-8:00pm

TV: ESPN

Streaming: WatchESPN App or WatchESPN.com
It's pretty darn exciting to think about Louisville's playoff chances going into the end of the season. Every single week, Louisville gets hate from the national media, but they keep winning anyways. It doesn't matter who they play or where they play, the Cards are going to be playing with a chip on their shoulders' for the rest of 2016.
Last week, each analyst bashed the Cardinals about their close win over Virginia, however I don't think that will be the tone this Tuesday night. Louisville played great against a great defense, hands down.
If they have anything bad to say about the Cards, then that's their problem.
This article originally appeared on