Louisville Football: Harry Douglas had his best game of the season on Sunday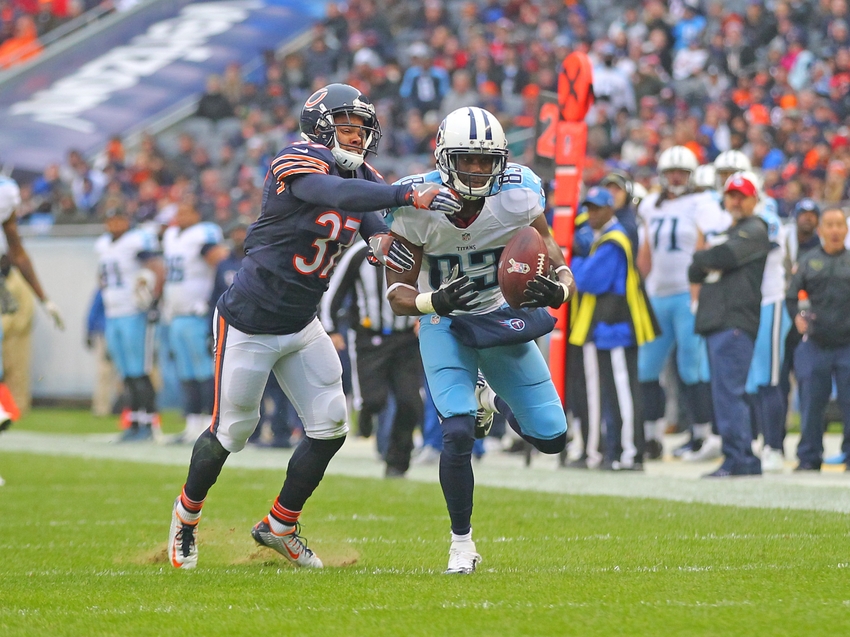 We take a look at former Louisville football player Harry Douglas' best performance of the 2016 season on Sunday afternoon.
Former Louisville football player Harry Douglas has struggled ever since joining the Tennessee Titans a few seasons ago, but that didn't stop him from playing well on Sunday. Douglas finally broke free against a poor Chicago Bears' defense and finished second on the team in receiving yards.
Want your voice heard? Join the Big Red Louie team!
Harry Douglas finished the Titans' 27-21 win with two receptions for 60 yards. This was easily his best performance of the season, but I'm sure he is still looking to do even more for Tennessee this season.
When he was with the Falcons, Douglas was a huge part of the offense which featured Tony Gonzalez, Roddy White, and Julio Jones. However, father time has got the best of Douglas with the Titans, as the younger receivers have seen more playing time in his two seasons there.
SEE ALSO: 25 things that Louisville fans should be thankful for this holiday season
He is a great leader and teammate, which is why the Titans should keep him on their roster for at least another season or two. Tennessee has multiple young WR's who would benefit from Douglas' experience in the National Football League.
Hopefully they will keep giving Harry Douglas opportunities to produce on the field this season, especially in a year where they could legitimately win the AFC South and make the playoffs.
This article originally appeared on