Louisville Football: Encouraging news about Teddy Bridgewater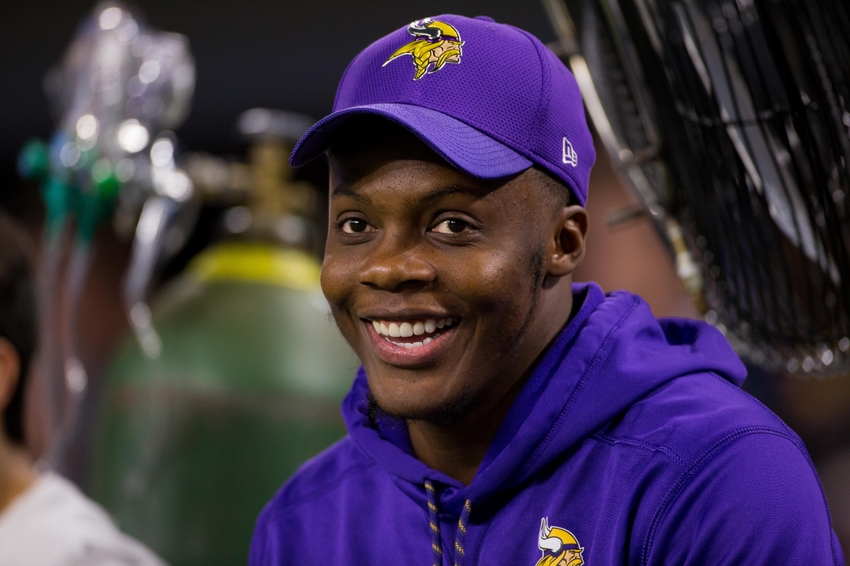 We take a look at some encouraging news about former Louisville football quarterback Teddy Bridgewater.
It seems like it has been forever since we have seen former Louisville football quarterback Teddy Bridgewater play quarterback for the Minnesota Vikings. His freaky knee injury has sidelined him for this entire NFL season and will take him until next year to be healthy enough to play.
As usual, there have been many reports that contradict each other on how his healing process is coming along. However, he was at the Vikings' game for the first time this season on Thursday night and looked pretty happy about being with his team.
It was also reported by CBS Sports that Teddy Bridgewater has been walking without crutches for some time now and is looking like he is improving:
"Most encouragingly, the injured quarterback was standing and walking without the aid of crutches, a positive sign after sustaining such a devastating injury. According to Chris Tomasson of the St. Paul Pioneer Press, Bridgewater hasn't bee on crutches for a month, which suggests that there have been no setbacks since undergoing a procedure to repair his torn ACL, amongst other ligament damage.

It's still a long road to recovery for the Vikings' signal caller, but it's a needed morale boost during a difficult stretch of the season."
The good news for Teddy Bridgewater is that he will still have a job when his knee heals. Current Vikings' quarterback Sam Bradford has been playing okay, but that's not something that Minnesota's organization is going to settle for.
Want your voice heard? Join the Big Red Louie team!
Bridgewater still gives them their best shot at winning the Super Bowl someday and Bradford won't be a part of that picture.
This article originally appeared on