Louisville Football: DeVante Parker has heroic performance for the Dolphins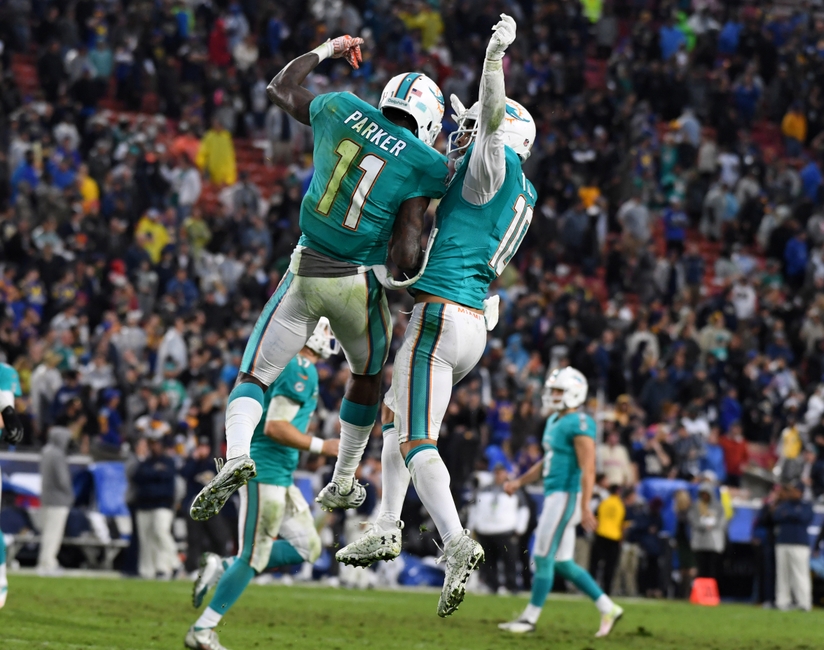 Former Louisville Football player DeVante Parker became the hero for the Miami Dolphins in their comeback win over the Rams.
The Miami Dolphins are on a five game winning streak and they can thank former Louisville football player DeVante Parker for that accomplishment. On a Sunday where the Dolphins offense looked terrible, Miami had two incredible touchdown drives to win the game.
SEE ALSO: Predicting the Week 13 College Football Playoff Rankings
Not to mention, DeVante Parker caught the game winning touchdown.

14
10
The Los Angeles Rams' defense shut out the Dolphins until the last four minutes of the football game. Miami was missing three offensive lineman, but DeVante Parker came up huge and helped the Dolphins to victory.
It was incredibly uplifting to finally see Parker making a difference this season. He has been dealing with all kinds of injuries, but looks to be healthy enough for the stretch run of the season.
Not only did he catch the game-winner, but he also led the team 8 receptions and 79 yards. Parker has now led the Dolphins in receiving yards for two weeks in a row.
The Dolphins have been on the west coast for two straight games and they have taken care of business beautifully. Not only are their on a five game winning streak, but they have also put themselves in a great position to make the playoffs after numerous years of being on the outside looking in.
This article originally appeared on