Louisville Football: Bills' head coach Rex Ryan comments on Eric Wood's injury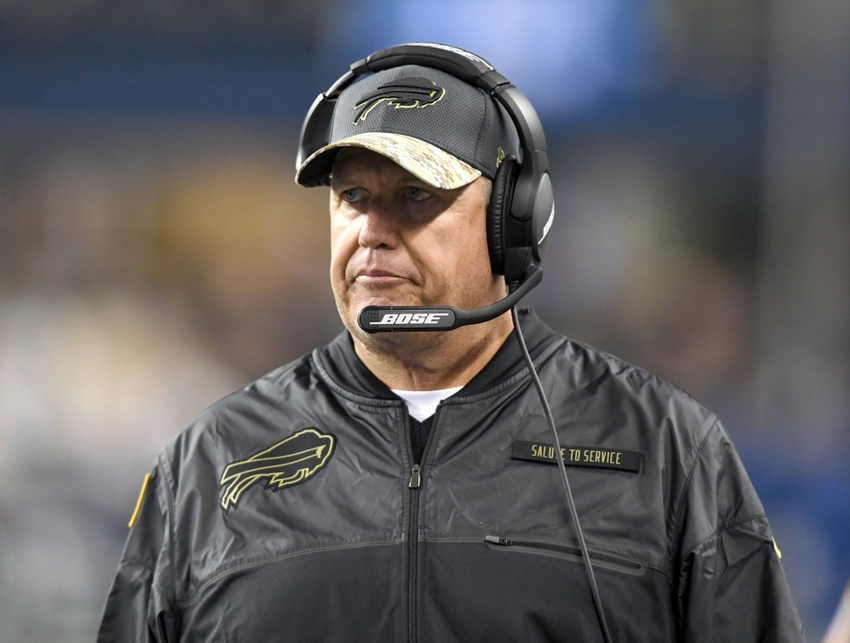 We take a look at what the Buffalo Bills' head coach Rex Ryan had to say about one former Louisville football player's broken leg.
Eric Wood is one of the best centers that has ever been through the Louisville football program. Not to mention, he has become one of the premier offensive lineman in the National Football League as well. However, his 2016 season came to an end in Seattle on Monday Night Football because of a broken leg.
This is horrible blow, to not only Wood, but the entire Buffalo Bills football team. Wood has been the anchor on their offensive line for many years and they need him in order to be successful.
However, without him, I wouldn't be surprised if they have trouble getting the ground game going moving forward.
With that being said, take a look at what Bills' head coach Rex Ryan had to say about Eric Wood's leg injury, courtesy of Chris Brown from the Buffalo's official website:
"That's a really, really big blow to our football team," he said. "Eric really takes charge of that offensive line. Richie is a veteran player that I know can handle things. He's a sharp guy who studies hard, but it's going to be a big loss."

"He was really down," said Ryan, who spoke to him after the Monday night game. "He wants to be here with this football team. He would do whatever it takes to come back and be ready to play. He knows the direction of the team we feel that it can go these next seven weeks. He feels terrible about it, not as much about himself and the injury, but about the team. He knows he's a big factor in our team and it was like he was more disappointed that he was letting our team down, which is ridiculous. He's going to bounce back from this."
By reading those quotes from Rex Ryan, you should be able to tell the type of person, player, and teammate that Eric Wood has become for the Bills. He is a veteran who cares deeply about his team and wants to be out there on the field, helping his team win.
This hasn't been the best year in the NFL for former Louisville football players, but all we can hope is that they can recover and get back being healthy soon.
This article originally appeared on