Louisville Football: Bilal Powell was stellar in the Jets' win over the Browns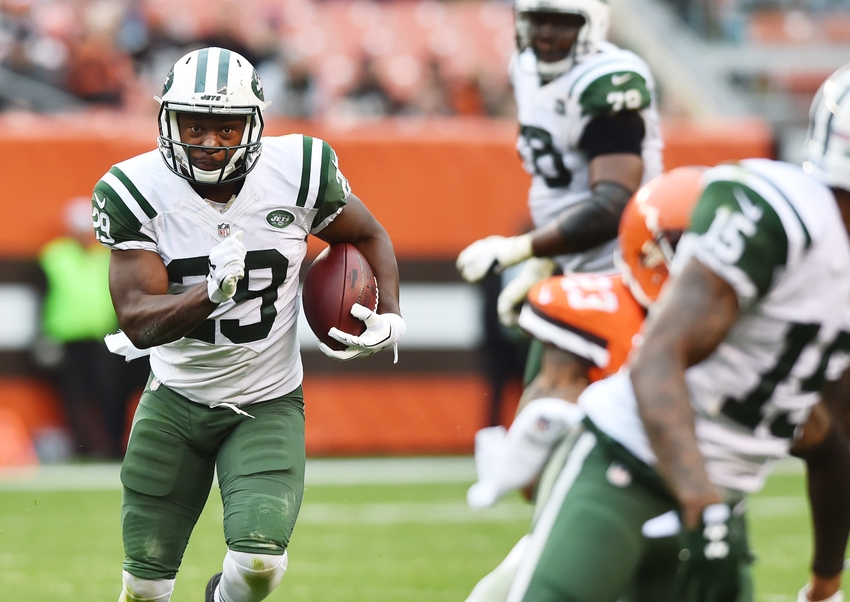 Former Louisville Football player Bilal Powell dominated in the Jets' close win over the Cleveland Browns on Sunday afternoon.
Recap:
The New York Jets have been struggling throughout the 2016 season, as they entered Sunday's game with a 2-5 record. Former Louisville Football player Bilal Powell hasn't been a part of the problem this year because they haven't given him enough opportunities to make plays on the field.
He splits carries with Matt Forte, but Powell is usually used as the third down back. However, Powell has shown that, in less opportunities, he can be just as productive or even more productive than Forte.
With the season going down the drain fast, it was going to be important for the Jets to try out some new things on Sunday.
Final Score and Stat Line:
VS.
| | | | | | |
| --- | --- | --- | --- | --- | --- |
| | 1 | 2 | 3 | 4 | T |
| Jets | 0 | 7 | 10 | 14 | 31 |
| Browns | 10 | 10 | 0 | 8 | 28 |
Bilal Powell: 6 carries, 76 rushing yards, 1 rushing touchdown, 1 reception, 3 receiving yards
Reaction:
Bilal Powell, easily, had his best game of the 2016 season today in the Jets' win over the Cleveland Browns. He has been knocking on the door of breaking a long run and he cashed in that check today. His first touchdown of the year came on a 35 yard run.
The Jets absolutely torched the Browns on the ground, as they ran for a total of 171 yards. The bad news for Powell is that starting running back, Matt Forte ran for 82 yards and two touchdowns.
This is the kind of performance that the Jets want to see out of Bilal Powell. On only six carries, he was able to almost have the same amount of rushing yards as Forte. Powell does such a great job of finding the holes and lowering his shoulder to get extra yards.
When you toss in his speed and catching ability, you get one heck of a great back-up running back. Powell was extremely impressive for the Jets on Sunday.
This article originally appeared on