Louisville Football: Bilal Powell needs more carries for the New York Jets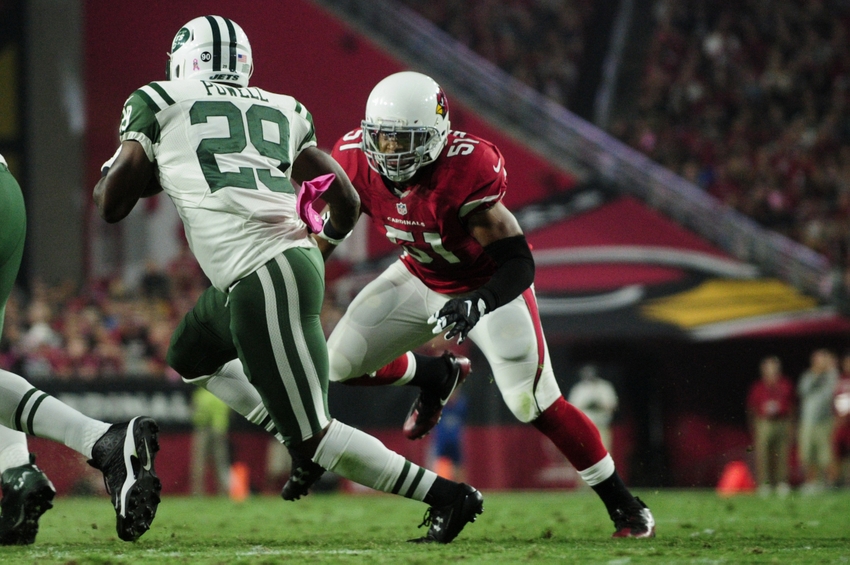 We take a look at why former Louisville football player Bilal Powell needs to be getting more opportunities to for the New York Jets.
The 2016 season has been a complete disaster for the New York Jets, however that hasn't been because of former Louisville football player Bilal Powell. The Jets are off to a terrible 1-5 start and it looks as though their playoff hopes for this season are officially over. Just another reason why the Jets need to be giving more player opportunities on the field and that includes Bilal Powell.
SEE ALSO: Lamar Jackson's Heisman Trophy odds
Powell has been the third down back whenever Matt Forte comes off the field. He has been solid in his role, but because quarterback Ryan Fitzpatrick has struggled, therefore the Jets' offense has been terrible as well.
New York got smoked on Monday Night Football yesterday against the Arizona Cardinals 28-3. To make things even worse, the Jets combined for 14 total carries. Yes you read that right, only 14 carries between four players.
The Jets have traditionally been the team willing to pound the ground game until something else opens up in the offense. I guess that isn't the route they are going this year because even Matt Forte isn't getting enough carries. However, even when he is getting carries, he isn't nearly as explosive or productive as Powell.
Get the FanSided App
The Jets have played some very tough defensive front-sevens this season, which is why their running game has struggled, but, in my opinion, Powell should be splitting carries with Forte going forward and here's why:
Powell has been much more productive than Forte in the running game and passing game. Being a smaller and quicker back, Powell is the guy the Jets' need running the football.
Here are their stats so far this season.
Rushing:
Forte: 102 carries, 360 yards, 3.5 yards per carry
Powell: 20 carries, 119 yards, 6.0 yards per carry
Receiving:
Forte: 14 receptions, 93 yards, 6.6 yards per catch
Powell: 24 receptions, 136 yards, 6.5 yards per catch
Again, this is just an opinion, but Forte is clearly getting older and Powell has been very productive in his opportunities in the backfield. If the Jets want to get back to winning football games, then Powell needs to be getting more carries.
The schedule lightens up a little bit for New York, as they play the 3-3 Baltimore Ravens on Sunday.
This article originally appeared on