Louisville Football: 5 Cards most likely to get picked in the 2017 NFL Draft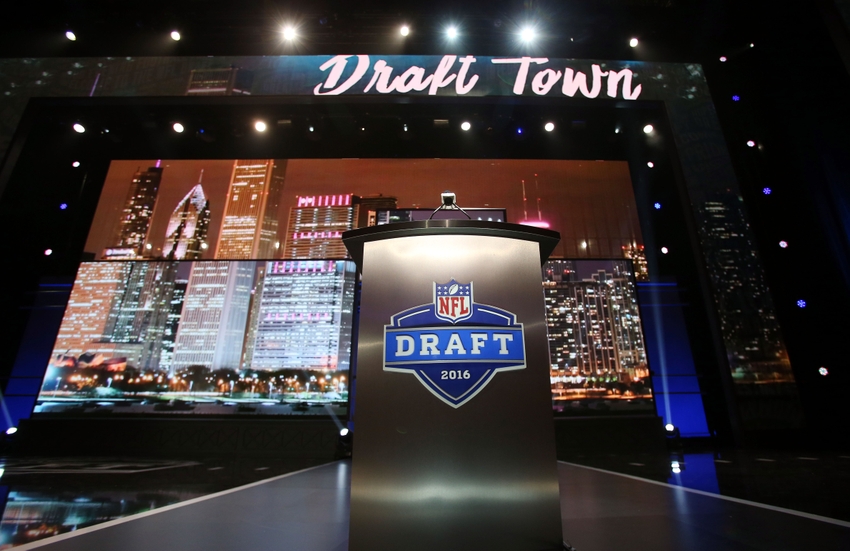 We take a look at the five Louisville football players that are most likely to get picked in the 2017 NFL Draft next April.
The Louisville football team has had an incredible 2016 season. Other than missing the College Football Playoff, they have risen to expectations and played solid football all year long. Yes, Lamar Jackson has been the best player on the team and in the country, but that doesn't mean there hasn't been other players that have been key factors.
Want your voice heard? Join the Big Red Louie team!
There are five seniors who have been able to make big plays for Louisville, which has led them to potentially playing in the Orange Bowl in December. The good news is that we get to watch them for at least two more games, however the bad news is that they are on their way out of the University of Louisville.
These five players will be missed, but we will be able to watch them in the National Football League very soon.
Here are the five Louisville football players most likely to get drafted in April:
5
Jamari
Staples
Wide Reciever,

University of Louisville
Jamari Staples has been a very reliable wide receiver for the Cardinals this season, which is why he is currently second on the team in receiving yards. Louisville has had more options in the red-zone other than Staples, therefore he doesn't have many touchdown catches, but that's not a big deal going forward.
I would also argue that Staples is more likely to get drafted than fellow senior James Quick. Staples is much bigger than James Quick at 6-foot-4 and doesn't have the uncanny ability to drop the football like Quick does. NFL teams don't take a liking to receivers who can't consistently make the routine catches.
I don't think that Staples will become a receiver will be a starter for years to come, however he will be on an NFL roster if he continues to improve each year.
4
Josh
Harvey-Clemons
Safety,

University of Louisville
Josh Harvey-Clemons has been sorely missed on the Louisville defense and it showed big time in the loss to the Houston Cougars in November. He is one of the biggest safety prospects in college football and that alone will attract many NFL teams in April.
At 6-foot-5, Harvey-Clemons has the all the talent and size in the world to be a solid starting safety in the National Football League. He decided to stay in school instead of entering the NFL draft last season.
Frankly, that was probably one of the best decisions he has made in his life.
He was such a poor tackler last season, therefore it was extremely smart to stay in school and continue to improve. It's only a matter of time before Harvey-Clemons finds himself becoming a huge part of an NFL defense.
Look for Harvey-Clemons to be drafted between the 3rd and 5th rounds of the 2017 NFL Draft.
3
Keith
Kelsey
Linebacker,

University of Louisville
Keith Kelsey has a place in the NFL and there is no doubt about it. He has been one of the most reliable defensive players that Louisville has had over the past couple of seasons. Not to mention, he is the leading tackler for the Louisville football team in the 2016 season through 11 games.
At 6-foot-1, Kelsey has the frame to be a solid middle linebacker in the National Football League. If there is a question mark for him, then it's about his ability to cover.
Yes, he isn't the slowest middle linebacker you'll ever see, but the NFL has tight-ends that make life very hard on any linebacker in coverage. Even the fastest outside linebackers have trouble matching up with these up-and-coming tight-ends.
With that being said, NFL teams are going to be looking to middle linebackers that can tackle well and are leaders.
The good news for Kelsey is that he is a phenomenal leader and a great tackler.
2
Cole
Hikutini
Tight-End,

University of Louisville
Cole Hikutini has helped his NFL draft stock dramatically in his senior season for the Cardinals. At 6-foot-5, he is going to be one of the tight-end prospects that could make a huge move in the mock drafts, once the NFL Combine gets a little closer in late February.
Hikutini has been one of the biggest parts of the Louisville offense this season, as he is currently leading all Louisville players with seven touchdown catches. He was also one of the brightest spots on the Cards when they were demolished by the Houston Cougars.
There are many, many teams who would love to draft a big, fast, and reliable tight-end in this year's draft.
Again, Hikutini is going to be one of the highest drafted tight-ends when the draft rolls around in April.
1
DeVonte
Fields
Linebacker,

University of Louisville
I don't think there is any doubt about it, Fields hasn't had the season for the Cardinals that everyone was expecting. However, that doesn't mean that he won't be the highest Louisville football player drafted in this year's upcoming NFL draft.
Fields is currently second on the Cards in sacks, behind James Hearns. He was picked to be the best defensive player in the ACC before the season started and while he won't win that award at the end of the year, he will still find himself getting drafted.
At 6-foot-4, Fields is one of the best outside linebackers prospects in the country. He has excelled under the 3-4 system since he transferred from TCU, therefore don't be surprised when the teams that drafts him will use him in that system as well.
Former Louisville football player Lorenzo Mauldin was drafted by the Jets and played well under the 3-4, but when the Jets switched back to a 4-3 defense, his ability to get to the quarterback took a hit.
Just like Mauldin, Fields needs to be in a 3-4 system where he can set the edge and go after the QB.
This article originally appeared on