Is Bobby Petrino already feuding with his $5 million DC at Louisville?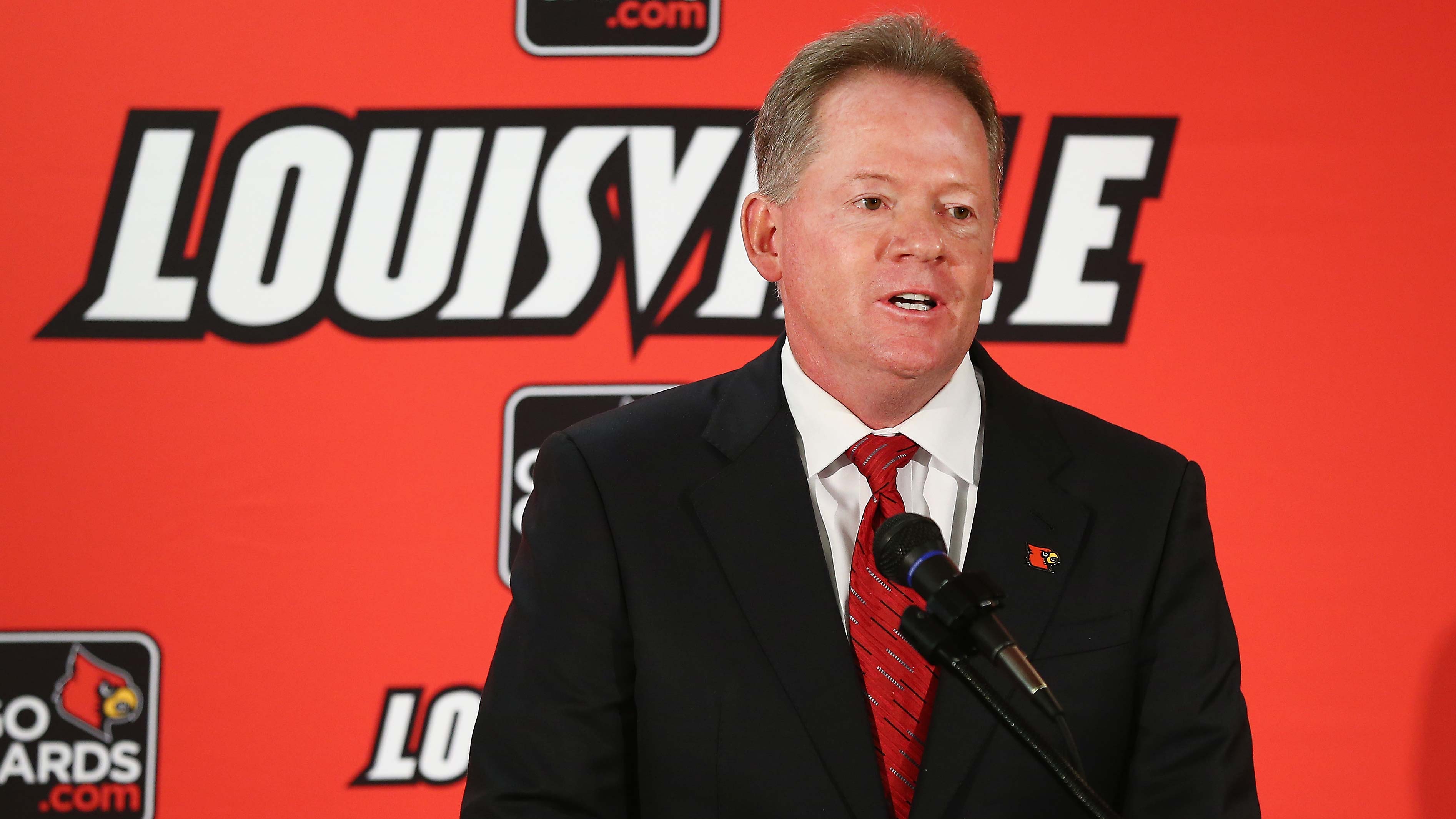 According to a report, the new Bobby Petrino era at Louisville has already hit its first rough patch.
As part of a notebook column published Monday, Sports Illustrated had a section on Louisville that reported new head coach Bobby Petrino is feuding with new defensive coordinator Todd Grantham.
From SI's report:
It also appears that Petrino has rubbed at least one (former) player the wrong way since taking the Cardinals program over.
From SI:
Grantham left Georgia in the offseason to move to Louisville, which many presumed offered him more job security.
The Bulldogs have been putrid on defense in recent years, and Grantham probably felt he could be down to his last season in Athens without drastic improvement to his unit. The hiring of DC Jeremy Pruitt from Florida State was celebrated among Georgia fans as a massive upgrade over Grantham.
Petrino, of course, has a trail of spoiled relationships, from the way he left Louisville to join the Atlanta Falcons to the way he bailed on the Falcons after 13 games (10 losses) to take the Arkansas job. He was fired from Arkansas in 2012 after a motorcycle accident led to the revelation that he was having an affair with a woman who worked in the football office.
Bringing Petrino back to Louisville was about winning football games first and foremost, and there's no evidence to suggest he's not capable of that. But even an unfounded rumor about Petrino feuding with such a high-profile (and highly paid) assistant coach is the kind of breeze Louisville administrators had to fear would sweep through the program sooner or later. Who knew it would happen this fast?