Louisville Basketball: Where to watch the Cards vs. Evansville on TV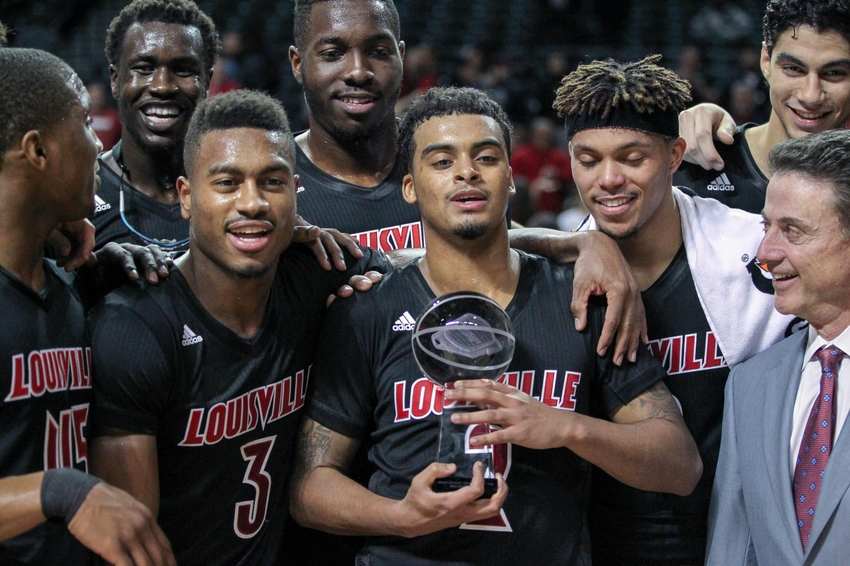 See which channel the Louisville basketball team will be playing on when they start their first game of the 2016-2017 schedule against Evansville.
It seems like forever since the Louisville basketball team played a regular season game. Last year ended without a postseason tournament appearance, but it seems as though this team is poised to overcome the "scandal" drama and get back into March.
The Cardinals finished their exhibition play against Kentucky Wesleyan and Bellarmine, however their first real test of the season comes against the Evansville Purple Aces on Friday night.
Here is where you can watch the Louisville basketball game against Evansville, courtesy of Kim Pemberton of the Cardinals' official athletic website:
Date: Nov.11, 2015
Time: 7:02 p.m.
Site: KFC Yum! Center/Crum Court, Louisville, Ky. (22,000) (99-14 in 7th year)
Television: ACC Network Extra (available to authenticated subscribers of ESPN on the Watch ESPN app) Kent Taylor, play-by-play; Jody Demling, analyst.
Radio: WKRD (790 AM) – Paul Rogers, play-by-play; Bob Valvano, analyst (XM 387, Internet 965)
Evansville is actually one of the best teams in the Missouri Valley Conference. They finished the 2015-2016 in second place behind the Wichita State Shockers. Going 25-9 on year ago, the Aces will be looking to start their season strong by knocking off the 13th ranked Cardinals.
SEE ALSO: Previewing the Evansville basketball team
However, they won't have enough talent to take down Louisville on Friday night. They may be good in their own conference, but the Cards are on another level.
Expect the Cardinals to cruise to victory on Friday.
This article originally appeared on