Louisville Basketball: Reaction to the Week 4 AP poll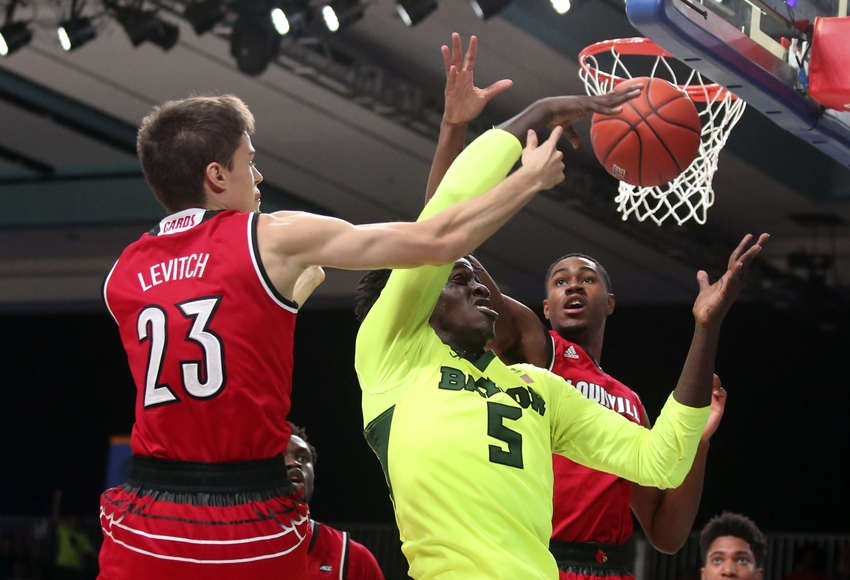 We take a look at the new poll by the Associated Press and where the Louisville basketball team was ranked heading into week four.
The Louisville basketball team has come home from the Battle 4 Atlantis tournament with a 5-1 record. They were the runner-ups in the Bahamas, as they lost to the Baylor Bears in the championship game last Friday night. The Cards had a huge lead, but weren't able to hold on in the second half.
Want your voice heard? Join the Big Red Louie team!
That experience will hopefully prove to be fruitful for the Cardinals, as they have a brutal stretch of games at the end of December. Not to mention, most of those teams are in the top fifteen heading into this week.
With that being said, let's take a look at the top fifteen teams in this week's poll by the Associated Press:
Baylor Basketball: Bears win Battle 4 Atlantis with stunning second half rally versus Louisville
Kentucky (UofL opponent)
Villanova
North Carolina (UofL opponent)
Kansas
Duke (UofL opponent)
Virginia (UofL opponent)
Xavier
Gonzaga
Baylor (UofL opponent)
Creighton
UCLA
Saint Mary's
Indiana (UofL opponent)
Louisville
Purdue (UofL opponent)
It makes sense that the Cardinals dropped to 14th in this poll. I honestly thought they may drop even further than that, but being placed at 14 is probably more accurate.
It should make everyone feel better that Baylor jumped from number 20 to number 9. We learned that the Bears are actually very good and deserve to be in the top ten when they came back from a 20-plus point deficit against the Cards.
It should go without saying, but they are definitely a team to watch in the Big 12 throughout the rest of the season.
The most glaring thing about the new poll is that the Cards will have to play/have played seven of the of top fifteen teams in the country. There is no shortage of talented teams on the schedule this year for the Cardinals, therefore they must continue to grow and get better.
If they don't, it could be a long season watching Louisville get dominated in the paint.
Hopefully the basketball team can boost our spirits with a win over the 15th ranked Purdue Boilermakers on Wednesday night.
This article originally appeared on