Louisville Basketball: Previewing the Evansville Purple Aces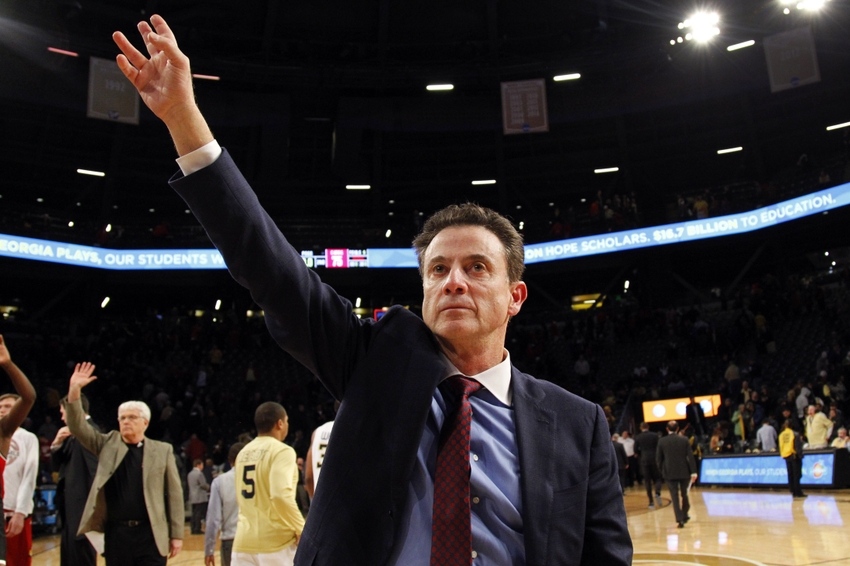 The Louisville basketball teams is ready to take on the Evansville Purple Aces on Friday night in their first official game of the 2016-2017 season.
As if Cardinals' fans didn't have enough to celebrate this season, their Louisville basketball team will be taking the floor on Friday night against the Evansville Purple Aces. This was obviously be a game where we are expecting the Cards to do whatever they want, but the Aces might be a little bit better than you might think.
We give you our preview of the Evansville Purple Aces basketball team below:
The Purple Aces come from the Missouri Valley Conference and went 25-9 in the 2015-2016 college basketball season. They didn't have a very difficult schedule last season, as they didn't beat one team that would be seen as a NCAA tournament contender.
These are the only games they played against "higher-level" opponents: Lost to Providence, lost to Arkansas, and lost to Wichita State twice. Again, I don't see the Purple Aces being a significant threat to the Cards, however they did finish second in the MVC conference last season, right behind the Shockers.
Evansville will be looking for someone to pick up the load of being their top-scorer this season, as D.J. Balentine, who averaged just over 20 points per game over his last three years for the Aces graduated at the end of last year. Not to mention, Evansville also lost their second leading scorer as well.
This leaves the scoring responsibility to Senior guard Jaylen Brown, who was third on the team in scoring last season with 10.8 points per game.
As a team, here is where Evansville compared to other teams in the Missouri Valley Conference last season:
1st in Scoring Offense (74.3 points per game)
4th in Scoring Defense (65.3 points per game)
3rd in Free Throw Percentage (.724 per game)
1st in Field Goal Percentage (.490 per game)
3rd in 3 Point Percentage (.353 per game)
1st in Rebounding Defense (32.4 per game)
1st in Blocked Shots (4.3 per game)
1st in Assists (17.5 per game)
Even though Evansville is from the Missouri Valley Conference, this is a high-quality, small-school opponent that will be coming into the Yum Center on Friday night. What wasn't mentioned above is that they were also one of the best teams in the MVC in assists per turnover ratio.
What this tells me is that they play sound basketball and are well-coached.
This is a great team for Louisville basketball to go up against in their first official game of the 2016-2017. The Cards will be heading to Atlantis in a few weeks and will need quality competition now, in order to be ready for that tournament.
This article originally appeared on