Louisville Basketball: 3 MVP's from the Cards' win over Evansville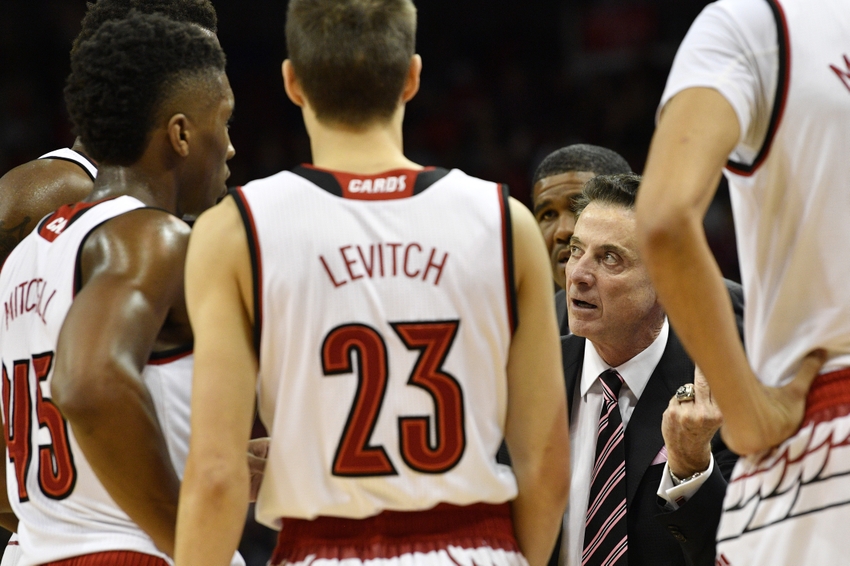 We take a look at who our three MVP's were in Louisville Basketball's season-opening win over Evansville on Friday.
The 13th ranked Louisville basketball team cruised to their first win of the 2016-2017 season against the Evansville Purple Aces on Friday night. It was an impressive way to start the season against a solid team from the Missouri Valley conference, but the Cards will need to continue to get better if they want to climb in the polls going forward.
The Purple Aces made it a close game in the first half, but the Cardinals were able to recover and go on a phenomenal run to end the half. After being down by six, Louisville was able to grab the lead and extend it to 16 by halftime.
Rick Pitino should be pleased with how his team played across the board. Deng Adel was one guy that couldn't find his shot tonight, but he will get into a groove the more the season moves along.
Louisville will now being to prepare for William & Mary on Monday night at 7:00pm. They are another opponent that the Cards should beat very easily, but each game will continue to prepare them for a tough schedule in December.
Not to mention, they will head to Atlantis in a little over a week from now.
With that being said, here are our three MVP's from the win over Evansville:
MVP #3: Anas Mahmoud
Rick Pitino challenged Anas Mahmoud to grab more than one defensive rebound this week and he was able to pull down four. He rose to the challenge of his coach and played very well for Louisville in their win over Evansville on Friday night.
He does need to work on his strength because he can't let smaller guards just take the ball from him under the rim. However, he will prove to be a major factor off the bench for the Cards this season.
Here was Mahmoud's stat-line from the game against Evansville:
5 rebounds, 1 assist, 1 steal, 3 blocks, and 10 points
We all need to remember that this was only Evansville that Louisville played, but this performance does give us an idea of what Mahmoud could be this season. He was also five for five from the field, which is impressive for a guy who has struggled to finish at the rim in the past.
MVP #2: Jaylen Johnson
Quentin Snider said before the season that he expects Johnson to have a double-double in every game that he plays this season. The good news is that Johnson lived up to the hype in this game against Evansville as he did indeed finish with a double-double.
Johnson came on strong at the end of last season and picked up right where he left off on Friday night. The Cardinals need him to be one of their best players this year and it looks like he is ready for the challenge.
Here was Johnson's stat-line from the game against Evansville:
13 rebounds, 1 assist, 3 blocks, and 17 points
Rick Pitino should be very pleased with how well Johnson performed against the Purple Aces. Look for Johnson to get another double-double when the Cardinals take on William & Mary on Monday night.
MVP #1: Donovan Mitchell
Mitchell was one of our players to watch coming into this game and he responded amazingly. He was clearly the best player on the floor and showcased his abilities even better than he did last season. Again, yes it was only Evansville, but he looked amazing.
His is so electric with the basketball and now has a confidence shooting the basketball that he didn't have in the past. If he can continue to play at this level, the Cardinals will be in the top ten all season long.
Here is Mitchell's stat-line for the game against Evansville:
5 rebounds, 3 assists, 4 steals, and 15 points
He was able to do a little bit of everything for Louisville on Friday night. He shot the ball great, but played defense even better. That specifically I know will make Pitino a very happy man going into the weekend.
This article originally appeared on