Longhorns' 2015 offseason checklist is easy to name, hard to execute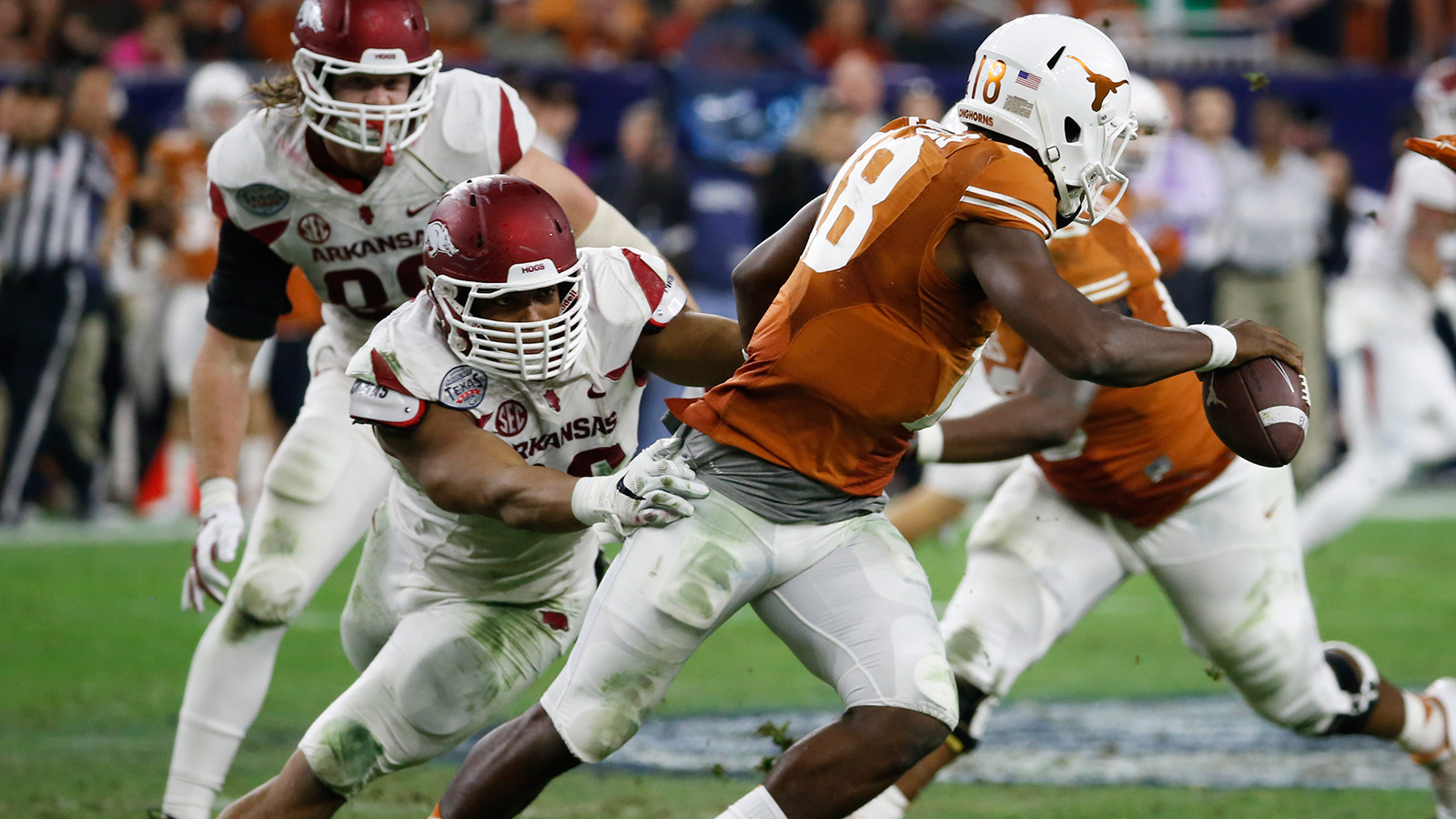 This is what Texas offensive coordinator Shawn Watson told quarterback Jerrod Heard, who is battling to become the Longhorns' starter, as spring practices concluded:
"I told him yesterday coming off the field that he's the single most important thing that's happened to this football team, his improvement. He had a great winter and we spent a lot of time together. I think just the natural process of having been in the program. Different things can happen to him from a defensive standpoint. He's seeing so many different defenses than he saw in high school. He's more comfortable with that. He's more comfortable with what we are doing and the style of play we are running and how to make decisions in that. He's really has upped the ante."
Of all the issues facing the Texas Longhorns entering the summer and then fall camp in preparation for the 2015 season is figuring out the quarterback position. It will likely define coach Charlie Strong's second season on the 40 Acres.
Considering the rocky season Tyrone Swoopes had in 2014 and the fact that he will be a junior compared to Heard being only a redshirt freshman, it stands to reason that Heard would be the Texas coaches' choice to win the job.
Above all, they need a competent signal caller running the offense.
There's little doubt that the quarterback decision will play out as the single-most important move Charlie Strong and his staff make. The battle with Swoopes will begin again in fall camp, but it's like a battle the coaching staff will want to end as quickly as possible to give the starter as much time under center with the first unit before the Sept. 5 opener at Notre Dame.
Speaking of the first unit, the offensive line, battered by suspension and injury last season, is 1B behind the quarterback competition (1A) in importance to improving off last season's 6-7 record that included far too many bouts of ineptness on offense.
Freshman Connor Williams has already cracked the starting lineup and one or two more newbies could also find key roles a key position of need.
If the line and the quarterback blossom, it could move Texas into a dark horse status for the Big 12 title. If those two areas remain weaknesses, it could be another season of discontentment in Austin.
(h/t Bleacher Report)
Photo Credit: Kevin Jairaj-USA TODAY Sports