Letter To Auburn: Thanks For The Memories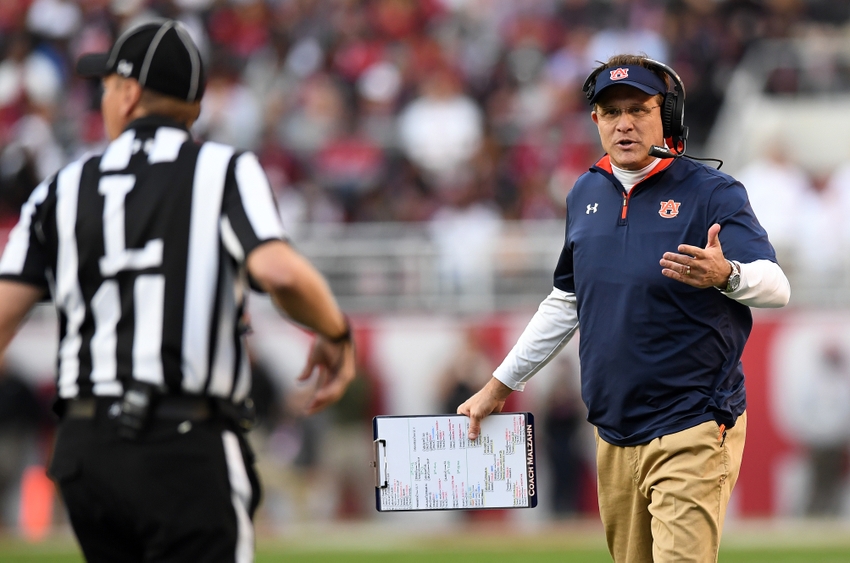 As we get ready close another weekend with Thanksgiving turkey, travel and football, Alabama has one last thing to be thankful for: Auburn.
Dear Auburn Tigers (or Eagles or whatever you are now):
I know you guys feel extremely disappointed about not wiping the floor with the #1 team in the country with a defense that hasn't allowed a touchdown in now 4 straight games. Not to mention losing to a freshman quarterback who is a Heisman contender. Yep, the pieces were definitely in place to beat Alabama and Auburn simply fell short.
But hey, it's also good to feel appreciated right? Well, I'm here writing this letter saying thanks for bringing Alabama so many memories over the past few years.
Alabama thanks you for letting them, quite simply, knock Auburn over the last three years for us to make it to the last three SEC Championships (although we had that locked up before this year). Sure that whole "Got a Second?" thing really was a real doozy of play, but it fueled the Crimson Tide to make them a better team overall. This three game winning streak proves that.
Heck, we can actually thank you at least partially for propelling Alabama to the 2015 National Championship. Michigan State was a pushover and Clemson, while they kept it close, was no match. That 29-13 win last year was the one game we can all look back and say that launched Alabama to our 16th National Championship. And hey, Auburn got a trip to Birmingham to boot.
Oh, and thanks for keeping Gus Mahlzahn around. Alabama fans sure do like that guy. His uncanny ability to play 8 different quarterbacks in a single game and still pull out a victory is fascinating. And when he gave up playcalling duties to Rhett Lashlee…gamechanger. The Gus Bus is always welcome to Tuscaloosa.
See? There is a positive side to everything.
It's not like Auburn hasn't accomplished much at all since Alabama has been dominating the headlines. It's easy to overlook the little things when your Big Brother is off winning championships and being undefeated. I mean, the Tigers had a hand in bringing Ed Oregeron back to the SEC by getting rid of Les Miles. Man! Les was a lovable character, but the SEC is going to enjoy Coach O the next few years, maybe longer. The SEC credits Auburn to thank for this.
And all the other wins this year have been impressive. Two wins against 7-win opponents. Auburn managed to beat several teams that beat you last year, so there is improvement. Still can't seem to get past the pesky Georgia team the last three years either though. But hey, that miracle play against them in 2013 will be one we'll watch for a while, right? Hey wait a minute…what a coincidence!
So, thank you Auburn. Thank you for being a very special part of Alabama's playoff lives. We'll send a postcard from the Georgia Dome next week.
Sincerely,
Your Big Brother
This article originally appeared on