Lessons from Legends: Ricky Hunley – letter to his younger self – Part 2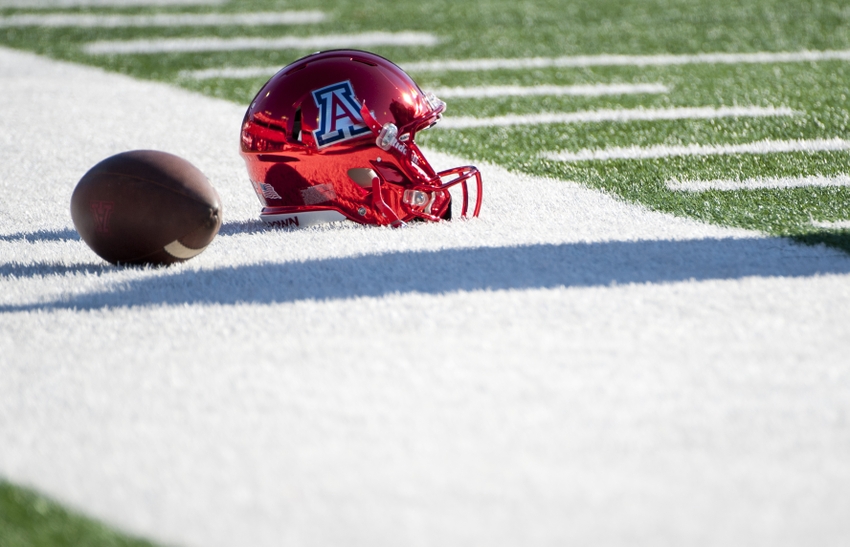 Ricky Hunley
Arizona Hall of Fame defensive back Ricky Hunley has learned a lot throughout his life from Jr High through his professional career in the NFL.
Ricky Hunley wanted to take this opportunity to write a 'Letter to My Younger Self' to offer wisdom to young athletes and to give insight into his life and how he became the man he is today.
This is Part 2 of 4…. By Ricky Hunley
On to Lesson No. 3
You are only a hero for a moment; make the commitment to invest in yourself.
Complement and Validate:
Thank you for…
I like it when…
You seem like…
I appreciate…
I notice…
I like…
I love…
Be the Change
When the cheering stops and believe me, it will stop several times; you won't feel good. You will feel empty inside.
When you play little league baseball you can run, hit and throw faster than anyone else. You are a cut above You will be the best pitcher in the city. You will throw a no-hitter in the little leagues at the start of every season.
The cheers will start there, and it will be a huge boost to your ego. As you pitch, you will get stronger and stronger each year from Little League to Junior High. Opponents will fear you throwing darts at over 90 miles an hour from the mound to home plate.
People will offer to pay you to play baseball for their semi-professional adult summer baseball league.  You will feel special. The D.C. Giants team and their fans will treat you like a rock star. The coach will pick you up in his air conditioned red Cadillac, and you will feel special.
The Pittsburgh Pirates GM Branch Rickey Jr. will draft you in your senior year of high school. They will offer you a contract to play Major League Baseball with the Pittsburgh Pirates AAA Team.
You will have butterflies in your stomach from all the excitement that comes with being offered a contract to play professional baseball. You will be extremely uncomfortable in the company of your potential teammates that don't speak English. This will be your first experience being away from home. At that moment, you will realize that it is not just a game, it's business.
This experience and the feelings it will invoke will take you way out of your comfort zone.
Major League Baseball wants you. Even better, they want to PAY YOU A LOT OF MONEY!  You are suddenly faced with making your first major decision. The decision to either play pro baseball in the MLB or go to College on a football scholarship and walk on to play baseball at the University of Arizona.
Much later you will regret declining the Pirates offer and to stay in your comfort zone. Not taking a chance to see how far you could have gone as a pro baseball player will eat at you. Savor every moment that you feel like a hero, it's the best feeling in the world, and it goes away as quickly as it comes to you.
Lesson No. 4
Those who stay the course will be Champions
"The Difference between school and life: School teaches you life lessons and then gives you a test. Life gives you a test, and then you learn the lesson."
The first day you step on the Arizona campus for the practice, you will start out sixth on depth chart playing with the 3rd and 4th units. Don't worry, as always, that broke-and-hungry is motivation, it will kick in, and you will earn a second string backup role by the start of your freshman year.
You will beat out three linebackers ahead of you in camp. The starting senior linebacker Jack Housley gets injured. So you'll get your first start in the second game of your freshman season. Note: This will be another opportunity disguised as work.
Head Coach Larry Smith will tell you, "It's your job to lose freshman."
You will be scared to death because you won't have command of the playbook or fully know the plays (there's that knowledge thing again).
You won't have the experience of a senior and you will face off against UCLA, the number one ranked football team in the country. You will have this feeling in your gut that you're not ready. But you go back to the thing you can control, your effort.
You will take my advice and make it a habit of playing like your hair's on fire! Your technique won't be perfect in that game, but your effort will take over, and it will be a stellar performance. You'll make ten tackles and four sacks, and you will be voted Pac-10 player of the week. After showing up in that crucial game, you will get the start for every game throughout your college football career as a Wildcat.
Your maximum effort will be the key to your success. You will even set a goal to make 20 tackles a game, and you'll make it a habit of counting each tackle and keeping your eye focused on the clock until the last second ticks. Narrowing your focus will help you later in your career, you won't know it but, you will have acquired a unique skill: The skill of keeping 'the main thing the main thing.' This will be hugely valuable to you in sports and your life.
Arizona Football: Cats pounced in Pullman, fail to become Bowl Eligible
You will earn freshman All-American, sophomore All-American, you will be a two-time consensus All-American your Junior and Senior season. You will be voted No.1 for the Top 50 players to have every played football at the University of Arizona.
You'll be voted by the sports community and your peers to the All-Century team for the Pac-12. You will be the first player ever inducted into the National College Football Hall of Fame from the University of Arizona. The Southern Arizona Chapter of the National Football Foundation names its College Scholar Athlete Award in your Honor.
At Arizona, you will lead all players as the career tackles record holder with 566. No one will be able to break this record.
Vince Lombardi once said, "There's only one way to succeed at anything, and that's to give it everything."
When you give it everything, it is hard to get discouraged; your hard work and determination will always pay off. When you get new admirers, stay humble. Lack of discipline can be like cancer, don't drink the Kool-Aid.
As you acquire wealth, you will make it a habit of relaxing; you will have less time to sharpen your tools. Your effort level needs to be at 100% all day every day. Instead, you will opt for doing 'just enough' to make our admirers happy once again.
Being young is never a good excuse for not having the discipline it requires to be good at something. To be great at something, you would have to do all that's required and then some. You could extend your career with just a little more self-discipline, but you won't have the discipline you needed. You will regret it later in life, and then some.
How's your tea? Is it hot enough for you? Well, drink up, there's more to come! Stay Tuned for Part 3.
This article originally appeared on