Les Miles Is Finally Willing To Change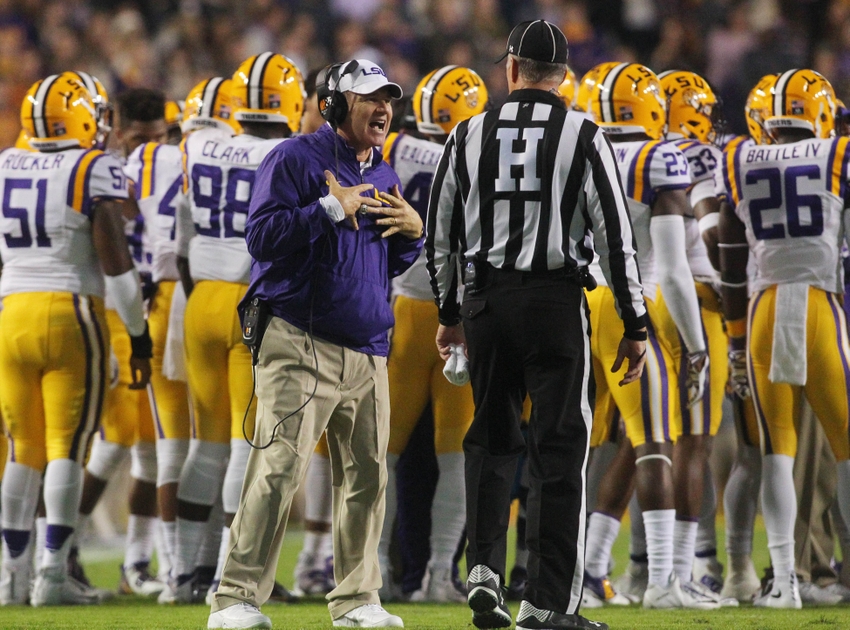 For the better part of the last few years, we have painfully sat back and watched the LSU coaching staff bang its head against a wall that was never going to crack. Led by Les Miles, the coaches refused to make even the slightest adjustment to the way they did things, and it had a very negative impact on this program.
LSU has had one of the top rosters in all of college football each of the past few seasons, but the unwillingness of Miles to make changes to his system severely limited the Tigers. He never showed any desire to develop a quarterback, and the play calling on the offensive side of the ball was arguably the most predictable in the nation.
The higher-ups at LSU finally decided to make the change, and Miles was fired in September of this year.
Miles will undoubtedly see his name continue to be mentioned in coaching rumors until he has officially been hired.  He is already gearing up for a busy coaching search, as last week it was announced that he has added another agent to his team.
More interestingly, Les Miles has come out and said that he will be "evolving on offense" at his next program and that he "would focus even more on quarterback development" at his next head coaching job.
I took a couple of things away from those two quotes. First off, I'm glad Miles has decided that he finally needs to make adjustments, but I'm not sure how well that will go over. He sad for quite awhile that changes were coming at LSU, and we never saw that. Second, in order to "focus even more on quarterback development", you kinda had to focus on it all to begin with.
I hope Les is able to correct his issues at his next school, but I, for one, am not terribly confident it will happen.
More from Death Valley Voice
This article originally appeared on