Lee Corso's College GameDay headgear pick: USC vs Washington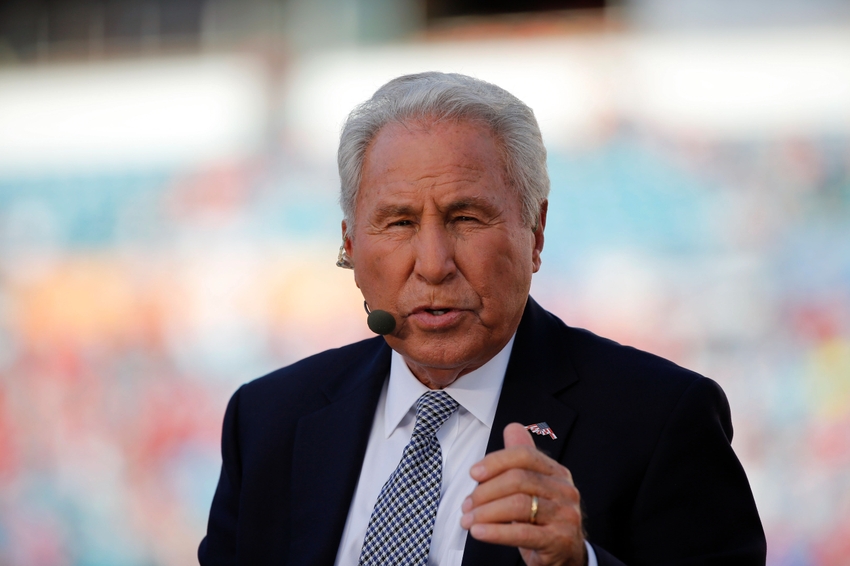 Check out Lee Corso's headgear pick for USC vs. Washington. A huge Pac-12 matchup that could effect the playoff.
The GameDay crew will be making the trip out west to Seattle this week for College GameDay, for No.20 USC vs. No. 4 Washington. This is the second time this year that Washington will be featured on College GameDay this year. The first time was a few weeks ago when the Huskies went and visited Utah.
Washington went on to win a very tight game over Utah 31-24. This game seems like a win for Washington, but don't count out the Trojans yet.
The USC Trojans come in on a five game win streak and will be looking to crush the playoff hopes of the Huskies. After a rather shaking start to the season at 1-2, including a beat down at the hands of No. 1 Alabama to start the year, they have since turned it around.
Their freshman QB, Sam Darnold, has looked great, throwing for 20 touchdowns and only four interceptions. Meanwhile Washington is currently ranked No. 4 and are in the playoff. They sport a great QB of their own in Jake Browning. He has being having an insane season with 34 touchdowns to only three interceptions. He has also thrown for 2273 yards and is a major contender in the Heisman race.
USC has a chance to open up the door for some one loss teams in the playoff with an upset win.
A five-game win streak for Lee Corso on his headgear pick has come to an end. He picked LSU to upset Alabama last week. LSU took a tough 10-0 loss in a very defensive matchup. What is interesting about this matchup for Corso is that he is undefeated in his headgear pick when USC is involved. He is 16-0 when he picks USC and 5-0 when he picks against USC. The last time that Corso picked USC in his headgear pick, they upset Stanford in 2013.
However, Corso rolled with the Huskies this time around.
The Huskies and Trojans will square off in arguably the biggest game of the week at 7:30 p.m. ET.
This article originally appeared on