Lee Corso's College GameDay headgear pick: Florida vs Tennessee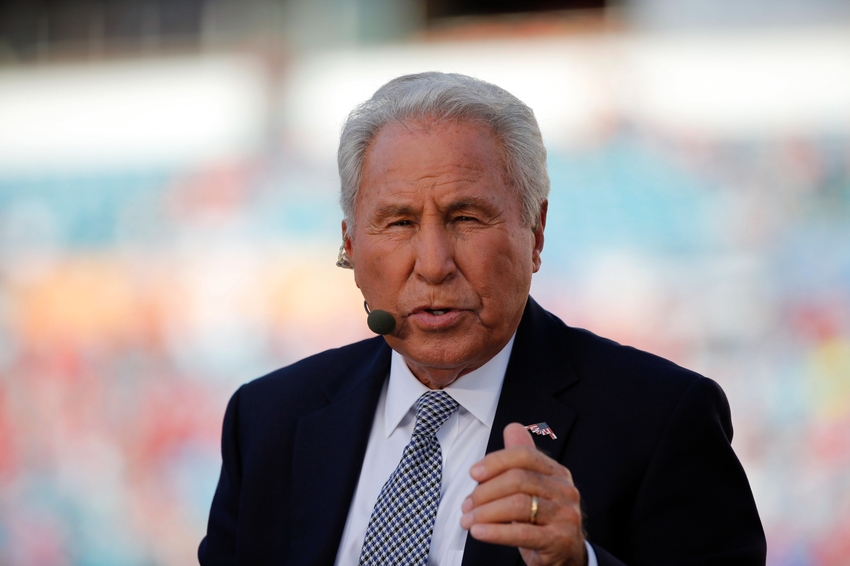 In GameDay's return to Tennessee, Lee Corso makes his all important head gear game pick.
It has been four years since College GameDay has been at Tennessee. The last time the crew was down in Knoxville was for the rivalry game of Florida vs Tennessee. Today, the ESPN pregame show goes back down to Tennessee for the same rivalry game. College GameDay has already been to the state of Tennessee earlier this year for Virginia Tech vs Tennessee. Tennessee went on to win that game.
This week's GameDay match up is renewal of what has been become an annually rivalry since 1990. Tennessee vs Florida is one of the biggest rivalry games that SEC has to offer. As of late though, it hasn't looked like a rivalry. Florida has won the last 11 meetings. Urban Meyer was the coach for the Florida Gators when then streak started.
Both teams come in undefeated and will look to stay that way and keep their playoff dreams alive. Senior leadership is very important in big games like this, which may give Tennessee a slight advantage. Senior Tennessee QB Joshua Dobbs will be the x-factor in this game. Tennessee will need their signal caller to play the game of his life against Florida. Dobbs has yet to beat Florida during his time at Tennessee and this will be his last chance to do it.
Along with the great match up GameDay has this week, many fans will be tuning in like they always do for one man, Lee Corso. In the Florida vs Tennessee rivalry, Lee Corso is 3-3 if the game was the headgear game pick. 2-1 with his picks in Gainesville, 1-2 with his picks in Knoxville.
The last time GameDay was in Tennessee in week 2, Corso picked Tennessee and got it right. Corso is 2-1 this year on picks and will be looking to get to 3-1 heading into Week 5.
History would say that Corso will go with the favorite in this matchup, which is Tennessee. He has taken the favorite the first three weeks of the season and will most likely continue that streak today.
Corso went the other way this week and took Florida.
Will Corso be right by taking Florida? Will the Gators make it 12 wins in a row?
This article originally appeared on