Lee Corso's College GameDay headgear pick: Buffalo vs. Western Michigan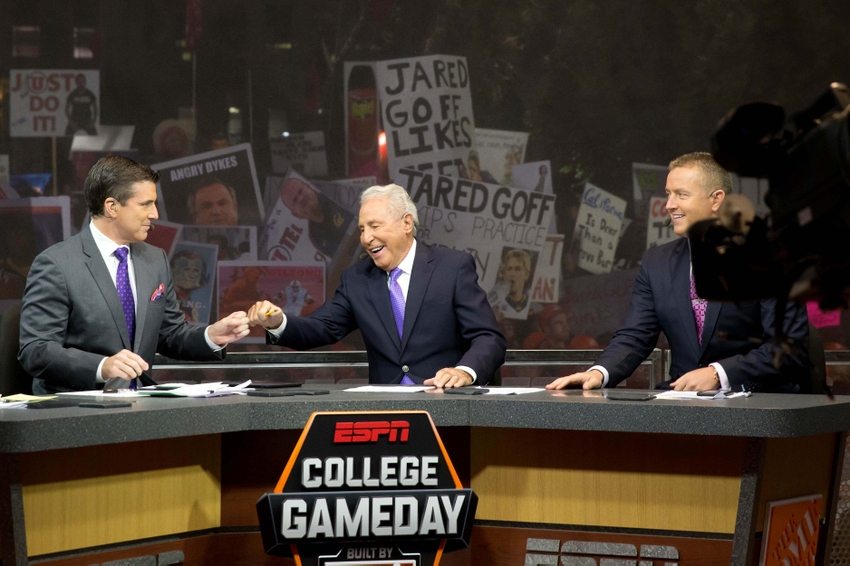 Check out Lee Corso's headgear pick for Western Michigan vs Buffalo as GameDay makes their first appearance at Western Michigan.
The GameDay crew will be making their first ever stop in Kalamazoo, Michigan. They will be visiting the Undefeated Western Michigan Broncos. This will be the 77th different city that GameDay has stopped at in its run time. Western Michigan is the 68th different school to host GameDay and they are the eighth new school to be able to host Gameday in past three years.
As for the game, Western Michigan is 10-0 and are looking to go undefeated and make a new years six bowl game. Head coach P.J Fleck is now 26-10 in his carrer at Western Michigan. His first year, the Broncos were just 1-11. In his third year, Fleck led Western Michigan to their first ever bowl game win. Now in his fourth year, Fleck has the Broncos playing on another level and are undefeated and will look to continue their amazing run at an undefeated season this week against Buffalo.
Lee Corso has never picked a game that has involved Western Michigan before. Corso is currently on a two game losing streak after being on a huge game win streak. His record now stands at 7-4 and he is still looking for that eighth win on the year. Since Lee Corso has never picked Western Michigan or Buffalo, this will be the 56th different headgear to be put on during college GameDay. Corso also hasn't done so hot with picking first time schools. He went 0-3 last year when picking first time schools on college GameDay. He did get in the win column though, when he picked Louisville earlier this year when they hosted for the first time.
So will Corso pick the Broncos and keep on rowing the boat? Or take a huge chance on a big upset and pick the 2-8 Buffalo Bulls.
Lee Corso took the Broncos. He is rowing the boat.
Western Michigan will have to live up to the hype of GameDay. They are 35 point favorites and should come away with the win.
Also, here is Lee Corso firing a Cannon because Lee Corso is awesome.
This article originally appeared on