Larry Fedora helps UNC earn $20,000 for charity, endowed scholarship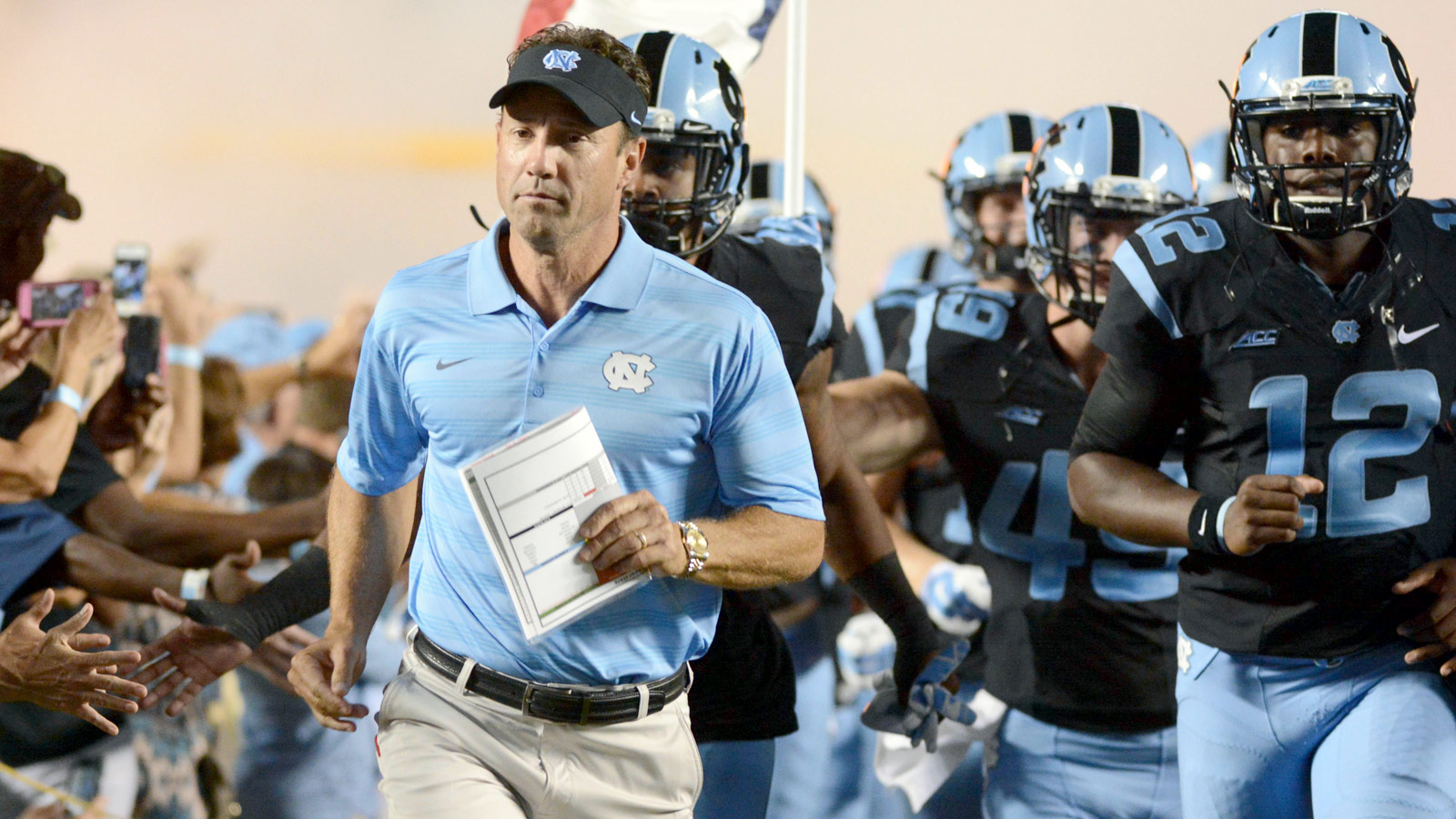 North Carolina head football coach Larry Fedora teamed up with UNC's head basketball coach Roy Williams on the links, as the Tar Heel pairing participated in the Chick-fil-A Peach Bowl Challenge charity golf tournament last week. Fedora and Williams earned $20,000 of the $520,000 total payout, according to North Carolina's official athletics website.
Half of the earnings will go to North Carolina's Childrens Hospital, the charity of Fedora and Williams' choice.
"Among the many outstanding options here at Carolina, we feel genuinely honored the coaches chose UNC Children's as their beneficiary," UNC Children's fundraising chief Leslie Nelson said, per the release. "They have been our long-time champions, and you can really see that reflected in the players' involvement here at the hospital during their academic careers and even beyond."
The other half of the earnings will go to an endowed scholarship at the University of North Carolina. The annual golf event has generated $5.3 million in scholarship and charity winnings over the last nine years, the release stated.
(h/t North Carolina Tar Heels)
Photo Credit: Rob Kinnan/USA TODAY Sports