Lane Kiffin just can't stop sabotaging himself
Lane Kiffin got no shortage of acclaim for his role in reinventing Alabama's offense, grooming freshman quarterback Jalen Hurts and helping the Tide reach yet another national title game.
Now, if Clemson beats The Best Team of the Nick Saban Era next Monday in Tampa, Kiffin will get nearly all of the blame.
College football's perpetual Walking Distraction may have topped himself yet again Monday. A guy who's twice been fired from head coaching jobs before the end of September (with the Oakland Raiders and USC) — including in the middle of the night on an LAX tarmac — managed to get fired from a job he was already leaving.
And this time, it's not September. It's a week before he was to call plays in the national championship game.
Don't ever let this man near the Brooklyn Bridge. He might burn that one, too.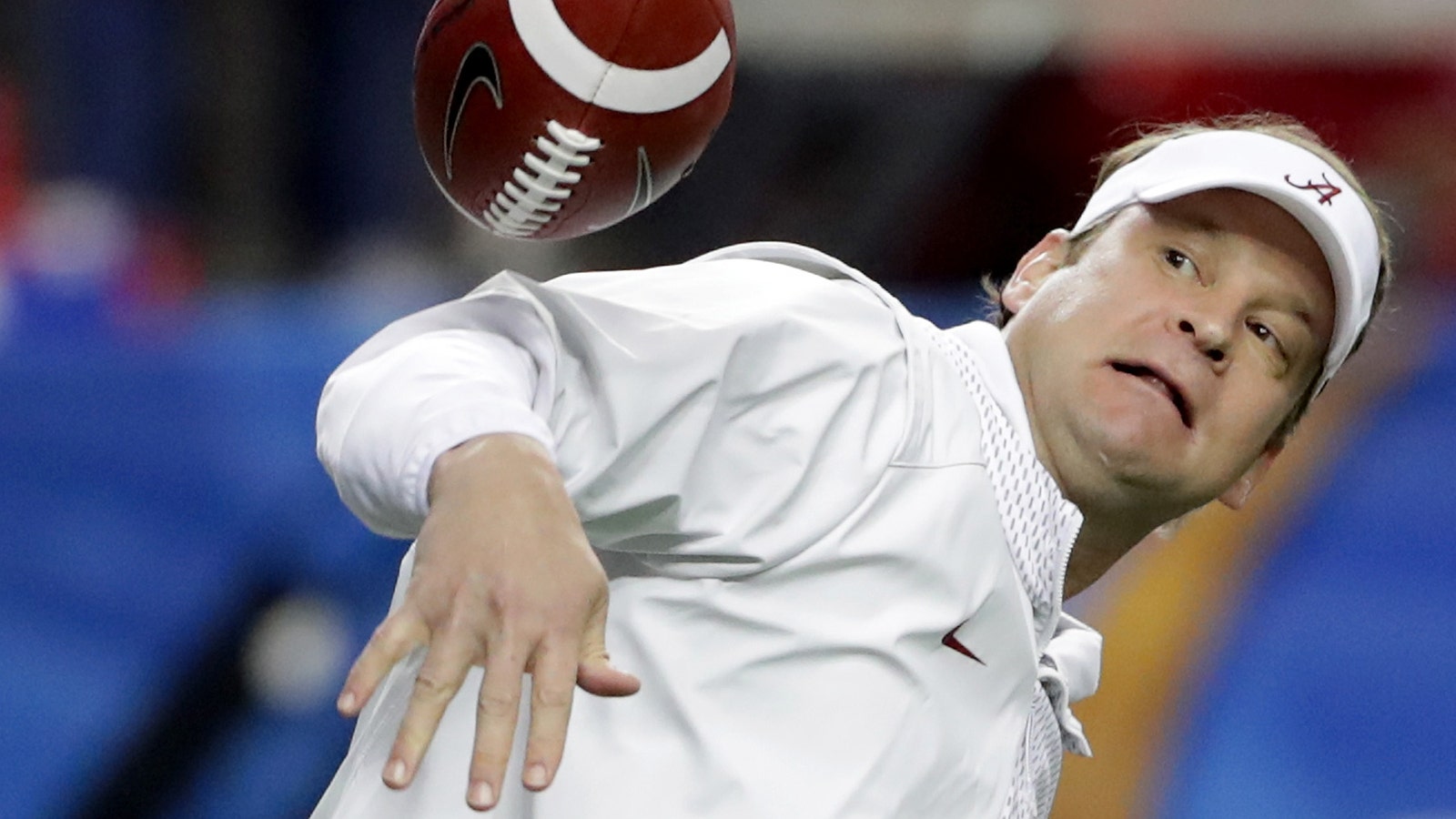 Make no mistake, Saban and Kiffin parting ways at such an inopportune moment could have not been a mutual decision. Saban, knowing full well the media crush to follow such a bizarre development, still decided — enough, Lane. We'll just hand this over to your buddy Sark.
When the news broke Monday morning, shortly after the day's bowls kicked off, many immediately focused on FAU-bound Kiffin's questionable play-calling in Alabama's 24-7 Peach Bowl win over Washington. If that were the only issue, he and Saban would have worked it out behind closed doors. Presumably with another ass-chewing.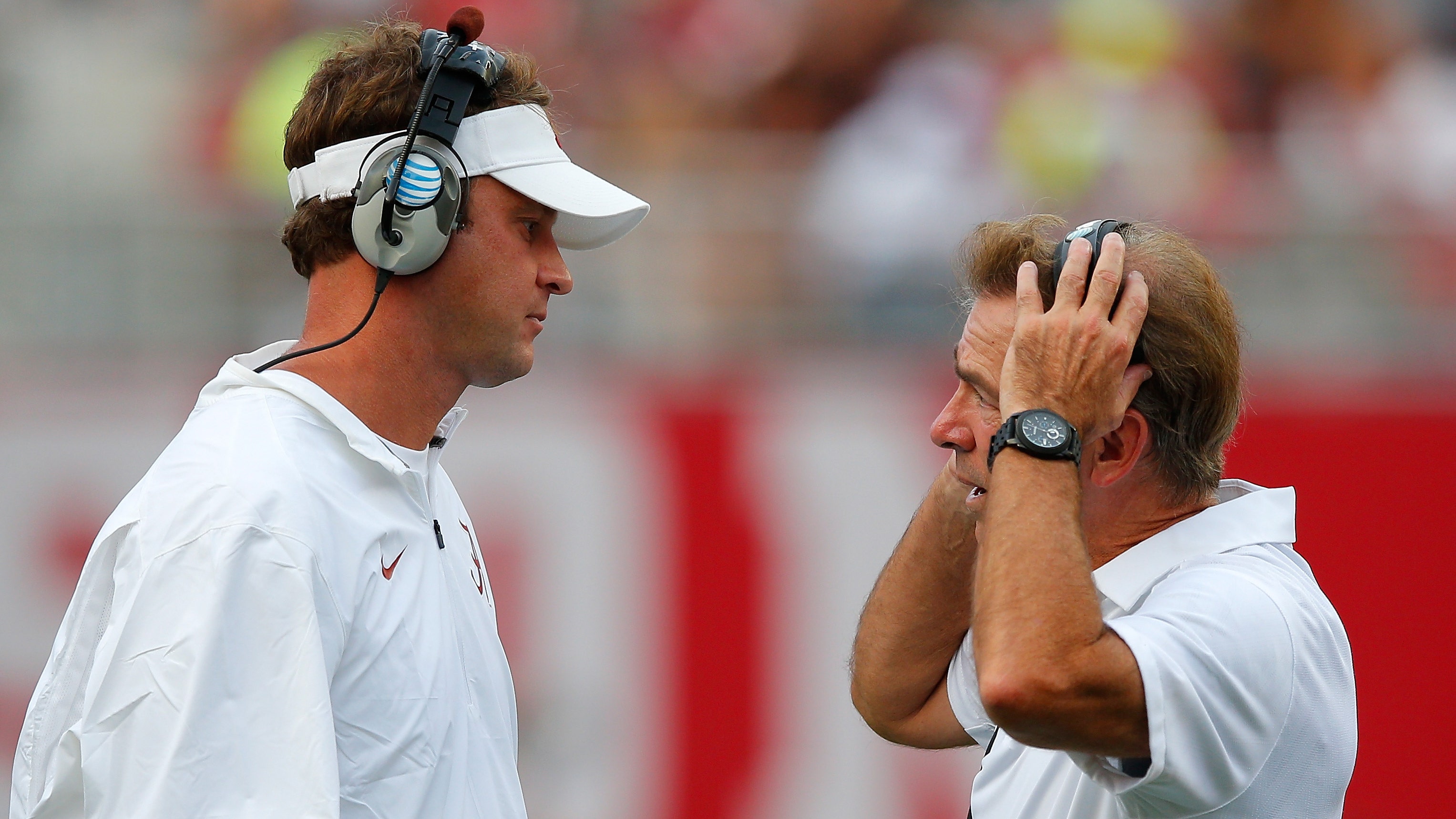 The final straw came sometime last week. Kiffin — who, like other Alabama assistants, is not allowed to speak to the media during the season — finally got to dish out his unfiltered thoughts about working for Saban, both during Peach Bowl media availability and for a Sports Illustrated article in which he went house-hunting in Boca Raton with reporter Pete Thamel.
"I don't recall a happy moment," he told reporters in Atlanta. "I just recall the ass-chewings.
"This will come across wrong," he told Thamel. "But it's like dog years. Three years is like 21."
And while other coordinators (including Kirby Smart, who last season coached 'Bama in the national title game after taking the Georgia job) have remained with their teams while beginning work at their new job, Kiffin seemed particularly checked out. He and his soon-to-be FAU offensive coordinator Kendal Briles planned to interview potential assistant coaches in Atlanta the week of a playoff game. Kiffin arrived 15 minutes late to Alabama's Media Day, then, for the second time in a year, missed the bus back to the team's hotel.
Which of course became national news.
You could see why Saban, a coach who detests any interference with The Process, may have lost his patience for good. He also happened to already have a ready-made backup plan in his meeting room.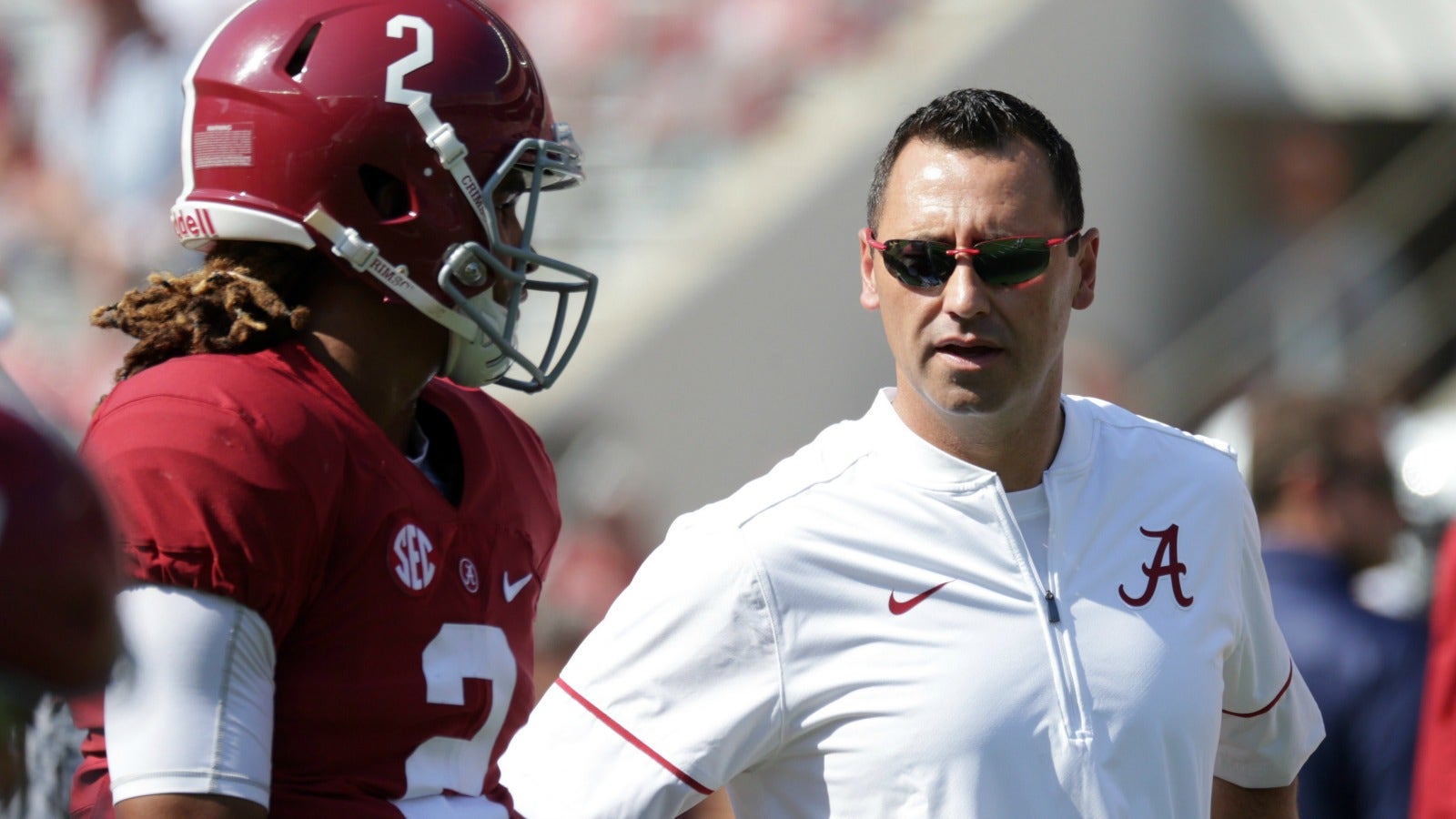 Steve Sarkisian seems to have a thing for following in Kiffin's footsteps. He succeeded him as USC's head coach in 2013, infamously losing his job two years later after repeated public instances of alcohol problems. Last month, Saban hired him to succeed Kiffin as Alabama OC.
Now he'll start that job a week earlier than expected. And all he has to do is call 'Bama's plays for the first time in the biggest game of the season.
What could go wrong? Plenty, of course.
Theoretically, Sarkisian is as well-prepared as one could be. While he couldn't coach Alabama's players in his role as an "analyst," he broke down film, sat in on meetings and in fact sat in the booth during games, as viewers found out in amusing fashion Saturday.
And it's not like he's a rookie play-caller. He did it for Pete Carroll at USC (including in the 2005 national title game against Texas) and as a head coach.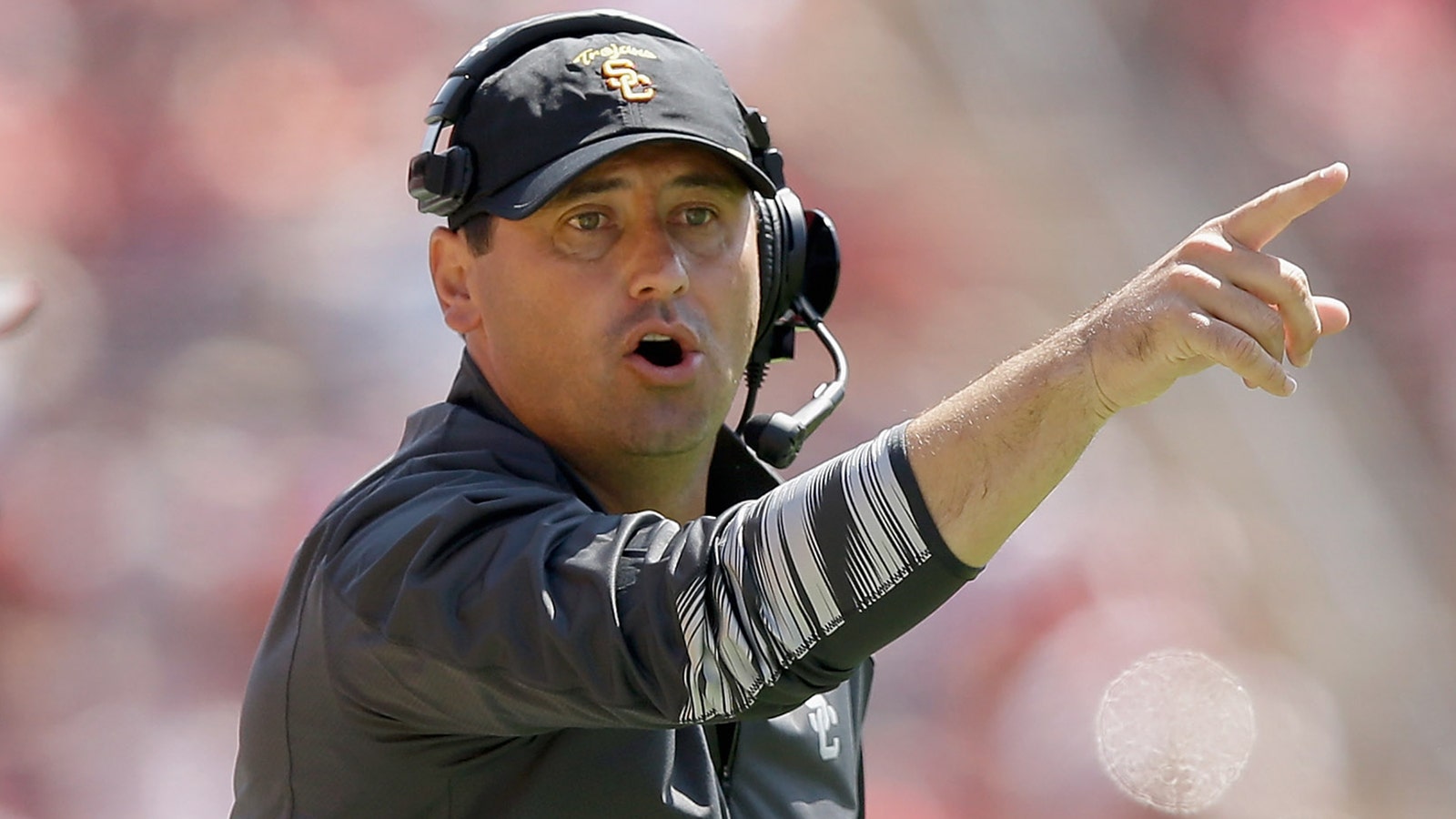 But it's hard to imagine such an abrupt change won't be disruptive to Alabama. Kiffin wasn't just the OC, he was also Hurts' position coach. What kind of relationship does the freshman have with Sarkisian?
Beyond that, there are logistical issues like communication during the game that seem less than ideal to be working through for the first time against Clemson.
And of course, he's his own play-caller. Alabama's larger approach won't change much, but his tendencies might. That could work to the Tide's advantage if he can surprise Clemson's defense. Or it could throw 'Bama's offense out of rhythm.
All the while, Kiffin will presumably be watching from Boca wondering what might have been. He could have left Tuscaloosa a hero by leading the program to back-to-back national championships, not to mention the sport's first-ever 15-0 season.
But the guy just can't stop sabotaging himself.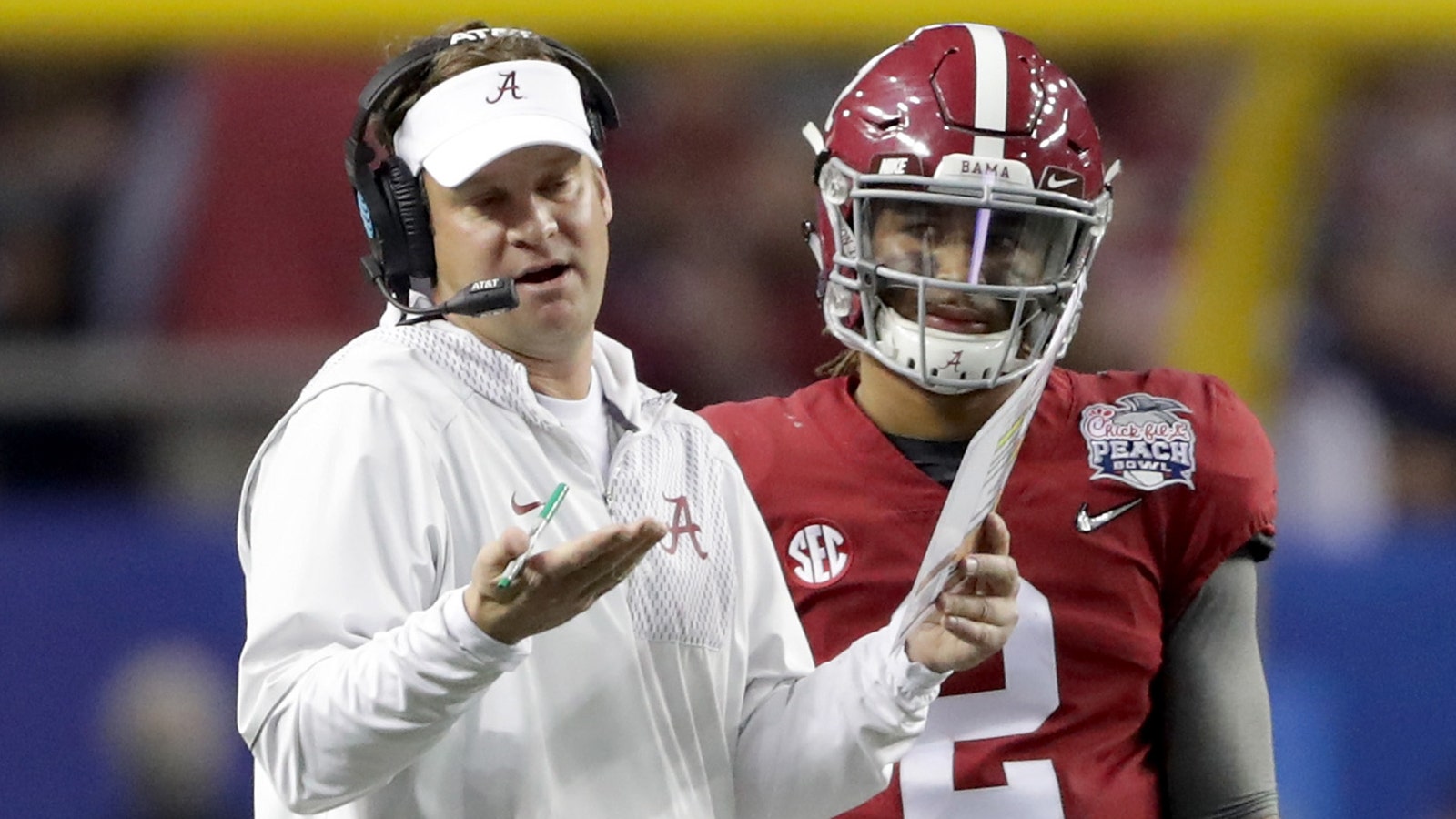 There's a nugget in Thamel's story that could not encapsulate Kiffin's personality much better. While shopping for $3-$5 million homes, Kiffin, recently divorced from ex-wife Layla, is discussing his financial situation.
He pauses for a minute. He's been trying to be boring, reimagined and remastered. He thinks out loud. "Should I tell my joke?"
He can't help himself, a classic Kiffin trait, and proceeds: "I used to say there's a constantly daily battle between who can take more of my money between Layla and Obama."
Many have wondered over the last three years how on earth Saban and Kiffin coexisted. It must have been incredibly difficult that they couldn't make it one last week.
At this point, Saban thought he had a better chance of winning the national title without him. For Kiffin's sake, he better be right.