Lamar Jackson gets choked out by Ben Boulware, doesn't get a flag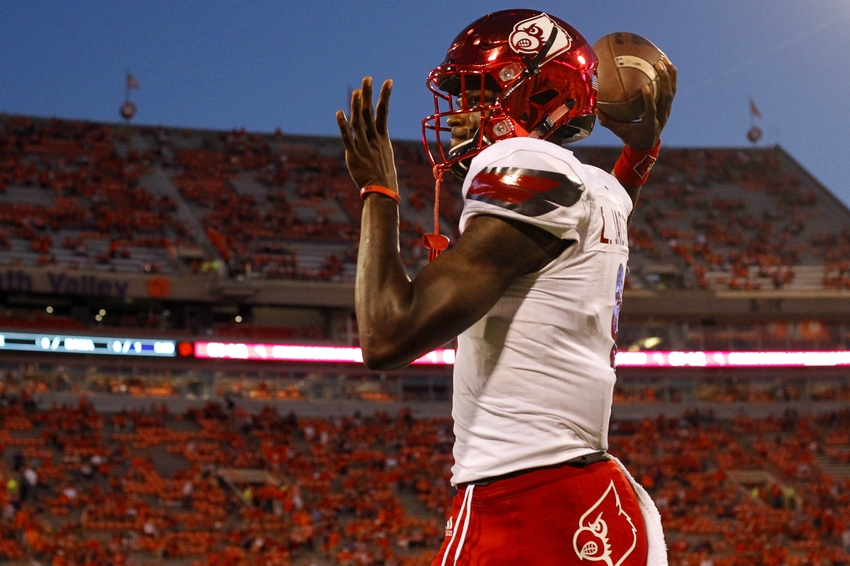 Louisville Cardinals quarterback Lamar Jackson was choked out on Saturday by Clemson Tigers linebacker Ben Boulware, but no penalty was called.
The referees had a pretty rough start to Saturday's game between the Louisville Cardinals and Clemson Tigers, missing some pretty big calls in the first half. One of the biggest calls they missed was also by far the dirtiest.
The Cardinals were driving in the second quarter looking for a score down 21-7 against the Tigers. Lamar Jackson was scrambling and looking to make a big play, but was met by a group of Clemson defenders. After going down, Jackson got up and was livid, yelling at the referee about something. Things got so heated that the Cardinals had no choice but to call a timeout.
After reviewing the play, it became clear that Clemson's Ben Boulware had choked Lamar Jackson out while he was going down, putting some effort into doing so. Despite the obviously dirty play, the referees didn't throw a flag.
You can see a video of the play in question below.
The Cardinals were only held to a field goal on the drive to cut the score to 21-10. To make matters worse, the Tigers had no trouble running a two-minute drill on the very next drive and scored another touchdown to go into the locker room up 28-10 at halftime.
The officiating wasn't the problem for Louisville in the first half, but plays like this have to have consequences. Lamar was understandably furious about the play,  but he can't do anything about except to keep playing and try to get the comeback win.
This article originally appeared on