Lack of a 13th game could haunt the Fighting Irish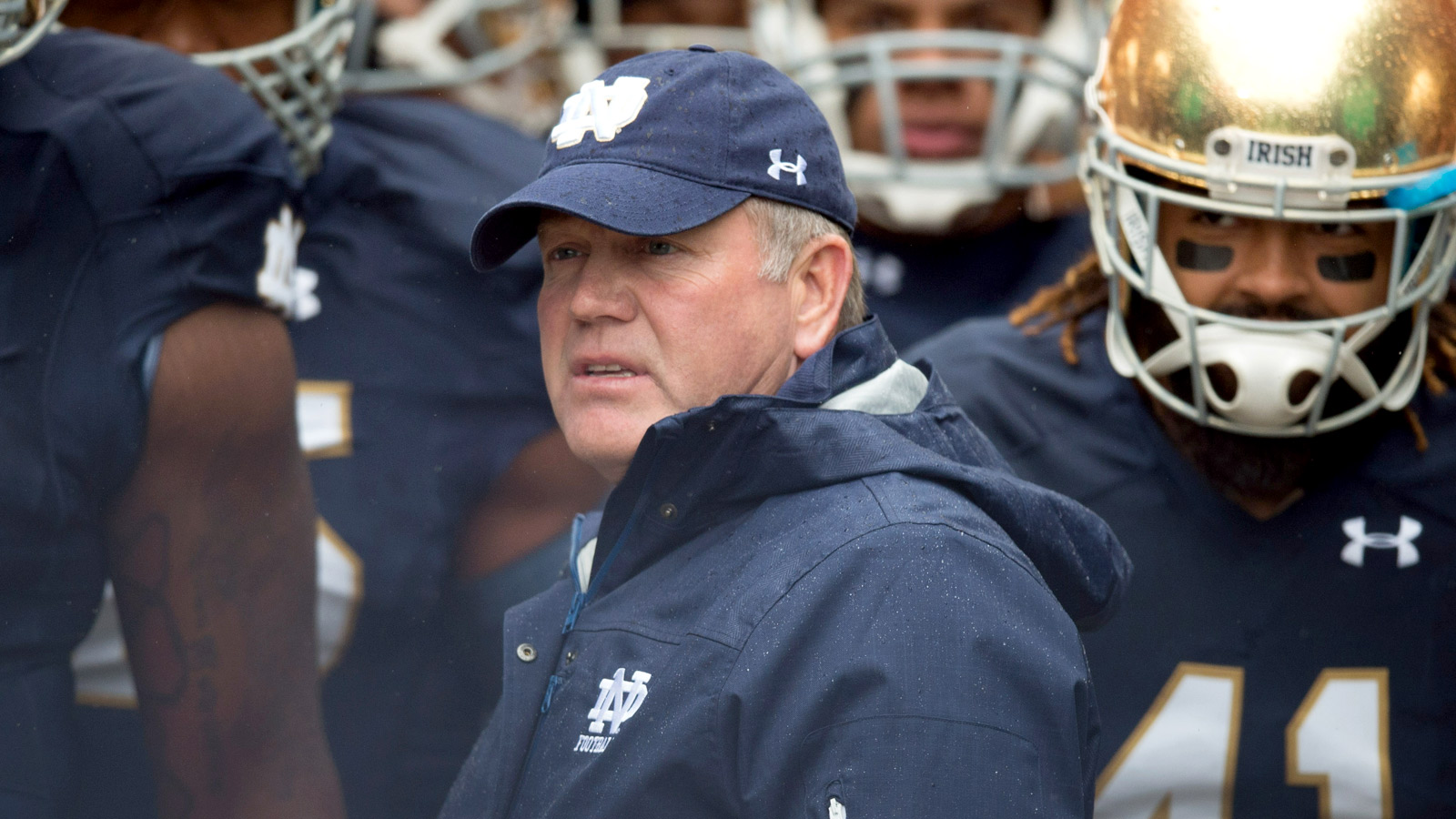 Notre Dame beat writer for CSN Chicago J.J. Stankevitz called attention to a potential problem if the Fighting Irish are vying for a spot in the College Football Playoff by the end of the 2015 season: They don't have a 13th game.
Last year, Stankevitz notes, TCU and Baylor were snubbed because the 10-team Big 12 doesn't play a conference championship. Meanwhile, representatives from the ACC, Big Ten, Pac 12 and SEC filled the four available spots after winning their respective conference championships.
Since the Irish are independent, a conference championship is out of the question—as is a 13th game.
"So even if Notre Dame had strong wins over Clemson, USC and/or Stanford, it could be held out of the playoff because its independent schedule only has 12 games on it," Stankevitz wrote. "Whether or not that's fair isn't the issue here, since precedent has already been set by the selection committee."
Of course, Notre Dame has a lot of games to win before it even begins to worry about a potential CFP snubbing, so let's not cross this bridge until we get there.
(h/t CSN Chicago)
Photo Credit: Matt Cashore/USA TODAY Sports