Know Your Opppnent: UCLA Football vs. Cal Golden Bears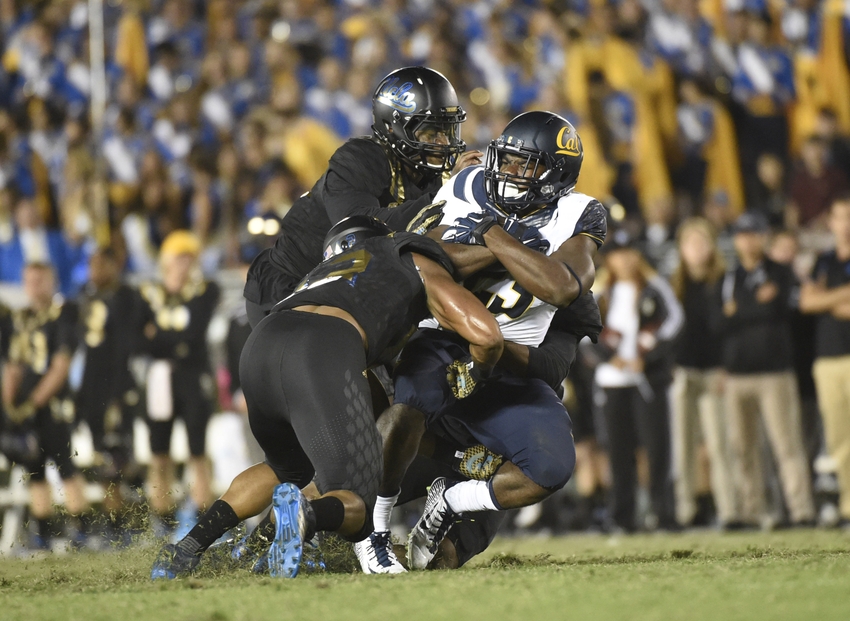 The UCLA Football team looks to finish the season with a win over UC rival, the California Golden Bears.
This is a battle of the 4-7 teams as both Cal and the UCLA Football teams are looking to end their abysmal seasons on a positive note.
This battle takes place up in Berkeley, a place that has not been too kind to the Bruins, but really, this whole season has not been kind to the Bruins.
If there is anything worth fighting for, it is a possible bowl bid invite. If there are not enough 6-win teams to fill 40 bowls, then 5-win teams with the highest APR could be selected.
So with UCLA and Cal at 4-7, a win could have post-season implications. A loss and this season of misery will be over for both of these teams.
So will the Bear Raid over take the Bruin D? Can the UCLA offense actually string together a series of successful drives? It could be a hard, sloppy game to watch, but one team has to come out on top.
Cal Offense
One thing the Golden Bears have going for them is their offense. Last year with Jeff Goff leading the charge, Cal was one of the most explosive offense is in the Pac-12.
With Goff gone to the NFL, the QB has changed as Davis Webb is leading the Bears as the best offensive teams in the conference. Webb is leading the Pac-12 with 363.1 passing yards per game. That is only part of the 514.7 total yards per game Cal is putting on their opponents.
Unfortunately with no defense, Webb and his offense have had to take on the Herculean task of winning games all by themselves.
The Bears have some very good receivers in Chad Hanson (the league leader in receiving yards per game, 121.4) and Deme Robertson (69.2 ypg). They are quick, elusive and most importantly, they do not drops balls. Well, at least as not as much as the Bruin receivers.
Cal Defense
Cal defense is, well, not good. They have a few playmakers, but for the most part the collective output from the Cal defense has them as the worst in the Pac-12 in scoring defense (45.5 ppg), total defense (541.8 ypg), and rushing defense (291.1 ypg). Their only saving grace, if they had one, is this pass defense, which is allowing only 251.7 yards per game.
They are not able to stop the run, they are barely able to stop the pass and are essentially speed bumps for teams that eventually run over them.
The Cal defense may slow down teams, but they're not gonna be able to stop them.
That will be interesting because UCLA cannot run, but without a decent pass rush the Bruins might be able to get some yards on the ground. Through the air UCLA should have no issues, except for the occasional dropped the ball.
Honestly, this matchup is going to be key. UCLA has talent but they have no idea what to do with it. If anything, this matchup should determine the game.
Final Analysis
Honestly, I have no idea what's going to happen in this game. UCLA has so much talent that they should be able to bowl over teams. Unfortunately roster management and playcalling by the coaches seems to have not gone well for them.
Mike Fafaul has done a decent job leading this offense. Unfortunately he has to deal with a weak running game and receivers who can not hold on to balls.
On the opposite side, UCLA's defense is one of the best in the Pac-12, but when the Bruin offense can't control o'clock, that puts pressure on the defense. At this point in the season, between these 4-7 teams, whoever controls the clock should control the game.
I believe that will be UCLA.
Prediction
UCLA 30 – Cal 10
This article originally appeared on