Know Thy Enemy: Conversation With an Auburn Fan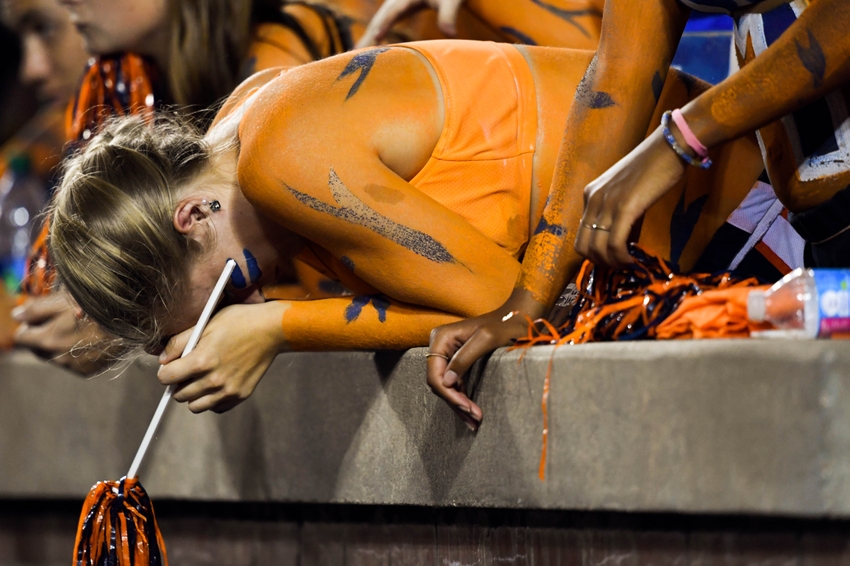 Earlier this week I traded some questions with 
Earlier this week I traded some questions with 
flywareagle.com
site expert, Jake Mastroianni about the upcoming matchup between the Hogs and Tigers.
1. With Auburn quarterback Sean White leading the SEC with a 69.7 percent completion clip, how do you feel about his chances vs the Hog Secondary?
Coming into the season you would not have gotten the answer I'm about to give, but I feel very confident with Sean White against just about any secondary.
He's really started to make good decisions in the passing game, and his completion percentage should be even better as Auburn's wide receivers continue to drop passes.
I think Auburn will focus more on running the ball against Arkansas, but when we have to throw I believe White will be successful with short, intermediate passes.
2. The Auburn defense has become the complete package this year. How do you see them matching up against Austin Allen and the Razorback offense?
Auburn's defense has certainly improved leaps and bounds from the previous two seasons, but Arkansas has proven that they can score on anybody.
Carl Lawson and Marlon Davidson are about as good as what Arkansas faced against Texas A&M, and the Arkansas offensive line was able to slow them down.
We have a shutdown cornerback in Carlton Davis that will lock up one side of the field.
I still think the key in this game will be getting pressure on Austin Allen. If we give him time to throw he'll torch us all day.
We'll have to bring a linebacker or safety on a blitz in obvious passing situations to make sure Austin Allen doesn't get comfortable back there.
3. A lot of people were talking about how hot the seat was for Gus in the beginning of the season but how are Auburn fans feeling about him now?
It's amazing how one win can change the perception of someone, but that's what happened when Auburn beat LSU.
Had they lost that game Auburn would have started the year 1-3 and it could have been Gus Malzahn that got fired instead of Les Miles.
Now that Auburn has won three in a row there is very little talk about Gus Malzahn being on the hot seat. However, that will all change if they lose at home to Arkansas this weekend.
I still feel like Gus has to win eight games this season to be safe, but he's certainly cooled things down for now.
4. How did the 4 OT loss to Arkansas impact the fans last year?
The season was pretty much done at that point anyway with two SEC losses going into that game. To be honest, looking at the talent Arkansas had on that team Auburn shouldn't have even been in that game on the road.
Despite all that, losing in four overtimes hurts no matter the situation. It was a definitely a tough loss, but it was just one of many in a frustrating 2015 season.
I think the win over Texas A&M at College Station a few weeks later allowed fans to move on from the loss to Arkansas, and now it's basically an afterthought.
5. Your prediction for Saturday?
I felt much more comfortable about this game coming into the season, and even before Arkansas beat Ole Miss.
However, now that I've looked at the numbers I'm a little concerned about we're going to stop Arkansas' offense. I know our defense has been great all year, but I still think the Razorbacks score in the 20's on us.
With that, it will be up to our offense to win the game, and that's not exactly where you want to be as an Auburn fan right now.
Luckily, Arkansas hasn't proven that they can stop anyone from running the ball, and that's what we do best.
A lot will depend on the health of Kerryon Johnson too. If he's healthy, I think our chances of winning are that much better.
The fact that this game is at home after a bye week certainly swings things in our favor.
My Prediction:
Auburn – 37
Arkansas – 24
I'd like to thank Jake for taking the time for a Q&A with us and you can find my answers here. Good luck on Saturday. Woo Pig!
More from Razorbackers
This article originally appeared on