Kirk Cousins has earned long-term contract with Washington Redskins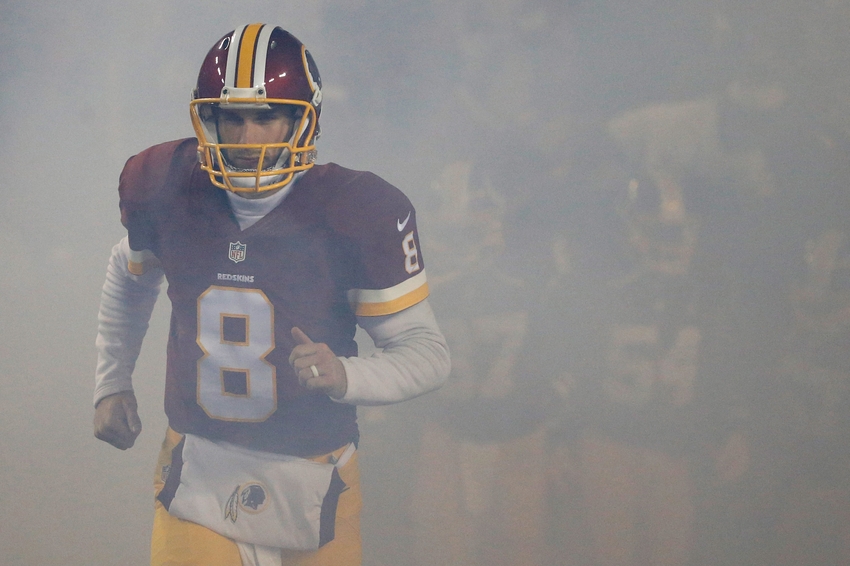 Former Michigan State quarterback Kirk Cousins has not-so-quietly turned his season around and put the Redskins in the thick of the playoff hunt.
How do you like him now?
Washington Redskins QB Kirk Cousins turned in his most impressive performance of the NFL season on a cold, windy Sunday night, leading Washington to a resounding 42-24 victory over the Green Bay Packers and coining a new catchphrase in the process.
Must Read: MSU Football: Top 10 quarterbacks in school history
Moments after posting 375 passing yards, three touchdowns and a season-high 145.8 passer rating, Cousins yelled, " How do you like me now!?" twice in the ears of Redskins GM Scot McCloughan — raising the subject of Cousins' impending free agency, yet again.
Cousins, who was signed to a franchise tag this offseason in favor of a long-term deal, has answered questions surrounding his status as a franchise quarterback. After a turnover-filled 0-2 start to the season, the former Michigan State quarterback has fueled Washington to a 6-1-1 record with a clean, efficient game other "franchise" QBs around the league have not matched.
Since his rough start, Cousins has looked more like the quarterback who excelled late last season, posting a 16-4 touchdown to interception ratio and four games with a completion percentage of 70 percent or better.
Despite those early lumps, Cousins has now accumulated 3,091 passing yards and owns a 98.8 QB rating, good for third-best and tenth-best in the NFL, respectively. It's a turnaround that isn't all that surprising to Spartan fans, but one that was crucial to the 28-year-old's quest to earn a long-term deal.
With Washington in the mix for a playoff spot in the NFC, Cousins has an opportunity to earn himself some more money and further endear himself to Redskins faithful in the coming weeks.
We like that.
This article originally appeared on